The Truth About Zach Avery's Wife
Actor Zach Avery, whose real name is Zachary Horwitz, may not be a household name, but he managed to enjoy an affluent lifestyle. As covered by People, Avery was arrested on Apr. 6, 2021 for defrauding investors in what the FBI described as "the style of a classic Ponzi scheme."
The actor had an unremarkable career, having appeared in small-budget films such as Curvature, Trespassers, and Last Moment of Clarity, per IMDb. As mentioned by USA Today, Avery was still able to purchase a $6 million home and live a lavish lifestyle. Authorities arrested the entertainer for defrauding investors of $227 million. In 2013, Avery founded 1inMM Capital LLC and used that company to promise investors a massive return on films where they would purchase distribution rights and license those movies to big market streaming services such as Netflix and HBO.
According to an SEC complaint, in order to delay paying back investors Avery "fabricated email communications with representatives of HBO as well as false collections accounts allegedly showing funds available from HBO and Netflix for distribution." Once the actor was arrested, authorities froze his assets in an attempt to recover money for the defrauded investors, per the SEC.
Prosecutors feared he had "money squirreled away" and wanted Avery held in custody until his trial, as reported by the Los Angeles Times. The judge noted that there was missing money, but released him on a $1 million bond.
So who is Avery's wife, who has been with him through all of this?
Zach Avery's wife offers him support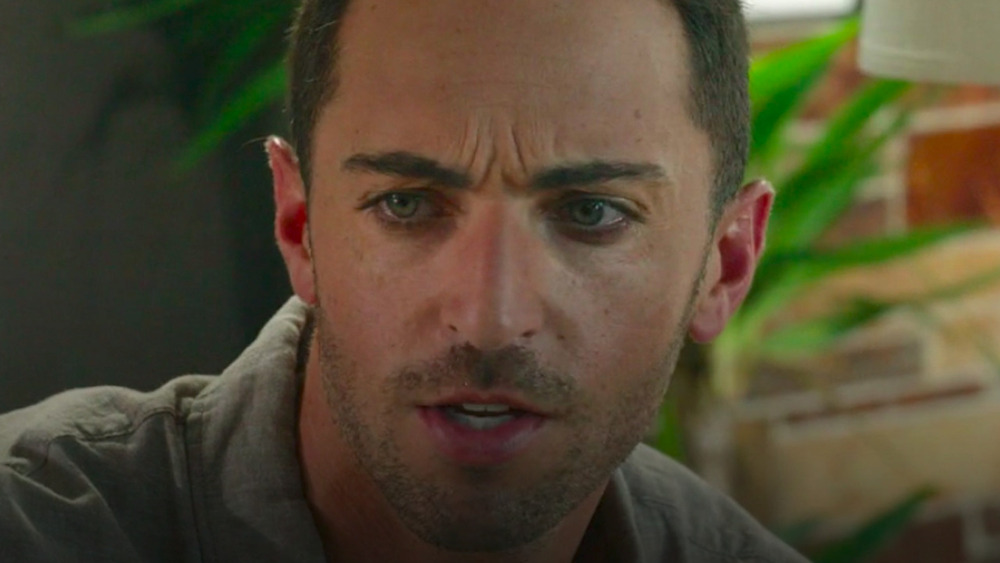 Zach Avery has had the support of his wife Mallory Avery (née Hagedorn) through many ups and downs. As mentioned in a February 2019 cover story for Swagger, the actor moved from Chicago to Los Angeles "with nothing more than his dog, a few suitcases, and a big dream" and the support of Mallory, who was his girlfriend at the time.
According to Mallory's Twitter account bio, she is a hairstylist at Ken Paves Salon. The last couple of tweets on her Twitter account — which has been inactive since 2016 —  were retweets about her husband's viral short film "The Laughing Man – A Joker fan film." 
Mallory and Zach share a son named Jaxon, and the actor told Swagger that "the amount of emotion that you get to experience when you become a dad is unmatched." The couple worked hard to not spend too much time apart while Zach was filming. "The one thing that my wife, Mallory, and I have done is make a pact that we will not be away from each other for more than two weeks at a time," he told NYCastings. Zach said that Mallory and Jaxon would often visit him on film sets, or he would head home during breaks in production.
Zach told NYCastings that Mallory had always been a dependable constant in his life. The You're Not Alone actor said, "My wife is extremely supportive and has always been my rock throughout my career."