How Much Money Is Jack Hanna Worth?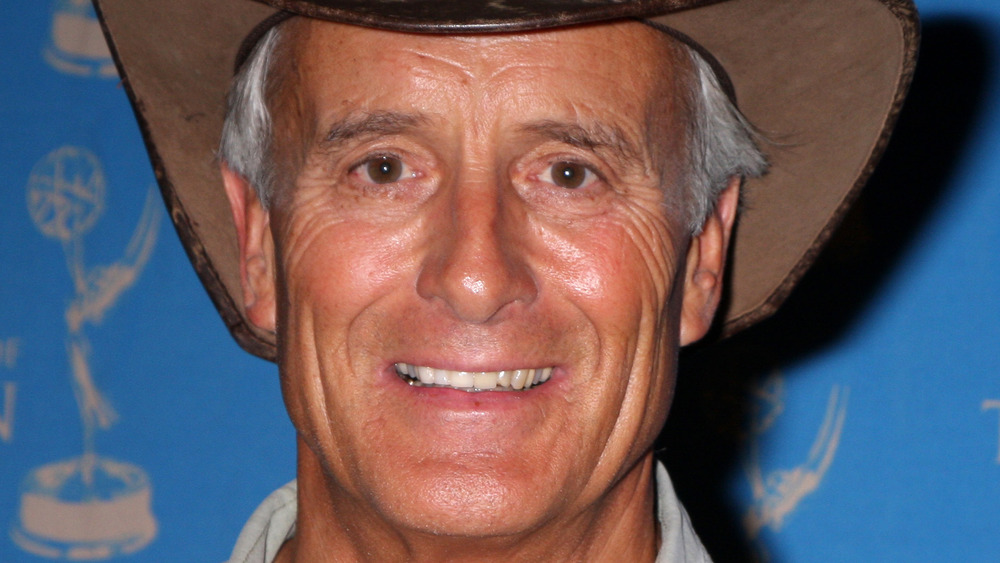 Shutterstock
Legendary zookeeper and TV personality Jack Hanna has shared his diagnosis of dementia after announcing his retirement at the age 74. 
The family of the iconic animal lover, widely known as "Jungle Jack," shared a letter on social media confirming the sad news correlating with his retirement. Hanna's family wrote that his diagnosis has progressed into what is "now believed to be Alzheimer's Disease." They penned, "Sadly, Dad is no longer able to participate in public life as he used to, where people all over the world watched, learned and laughed alongside him. A passion for wildlife conservation and education has been at the core of who our dad is and everything he has accomplished with the help of so many." They added, "While Dad's health has deteriorated quickly, we can assure you that his great sense of humor continues to shine through. And yes — he still wears his khakis at home." Aw. 
Hanna stepped from his impactful position as director emeritus of Ohio's Columbus Zoo and Aquarium in December 2021, per the New York Post, "where he had worked for 42 years." Indeed, the figure has truly lived a "wild life," hosting TV series' like Jack Hanna's Into the Wild from 2007 up until 2020, and appearing on countless talk shows for decades — adorable wild animals, and his classic wide-brimmed hat and smile, in tow.
Scroll down to see Jack Hanna's net worth to date.
Jack Hanna's net worth is impressive, but may be outshined by his amazing impact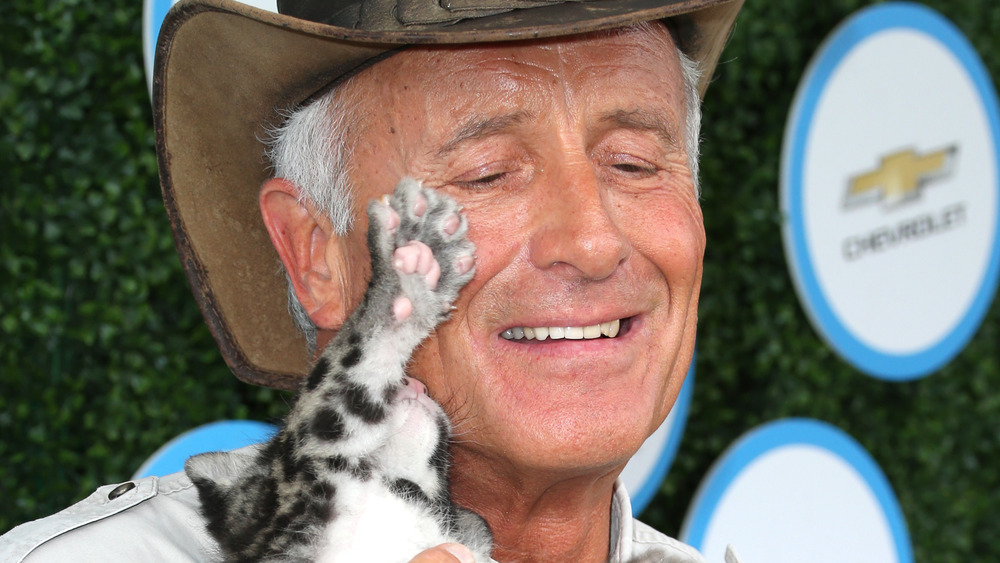 Frederick M. Brown/Getty Images
What is Jack Hanna's net worth today? The beloved zookeeper is worth $5 million, per Celebrity Net Worth. It's an impressive figure to have clawed up, but perhaps even more impressive is the star's impact on his zoo and on the masses. According to that outlet, during Hanna's 42-year tenure at the Columbus Zoo, they, "made the transition from cage-like enclosures to habitat environments, and the annual attendance... increased by over 400%." According to Columbus Dispatch, during his later years at the zoo, Hanna wasn't overseeing day-to-day operations but "always draws a crowd" when visiting.
Hanna has plenty of options for where to enjoy his retirement. The Emmy-winner and his wife, Suzi Hanna, own a secluded cabin near Glacier National Park in Montana. The cabin arguably reflects Hanna's humility. According to Cabin Life, it's "truly petite" at just 700 square feet. "When we were building it, we really didn't know what we were doing," he told the outlet. "But I figured, hey, it's a cabin – four walls, one room downstairs, a loft upstairs, put a kitchen in, and that's it."
According to Hanna's website, he still calls "Central Ohio home" and also has a home in Rwanda, "that we [he and his wife] visit every year." According to the Columbus Zoo press release for his retirement, Hanna will now "spend more time" with his grandchildren.