The Truth About Elle King's Ex-Husband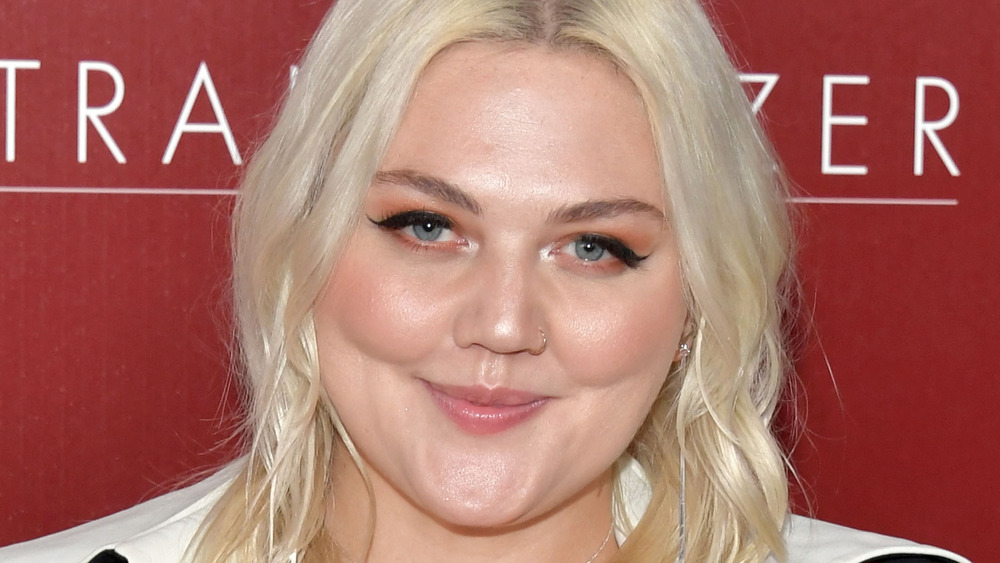 Amy Sussman/Getty Images
Elle King's career as a singer has been a successful one thus far. The young star, who is the daughter of actor and comedian Rob Schneider and former model London King, released the 2015 single "Ex's & Oh's," which not only became her first and to date only top-10 hit on the Billboard Hot 100, but earned her two Grammy Award nominations. She's also toured with famous musicians, including Train, James Bay, and The Chicks. Following her success, King went on to release another album called Shake the Spirit in 2018, and in 2021, she and Miranda Lambert teamed up for the duet "Drunk (And I Don't Wanna Go Home)."
Overall, her professional career has gotten off to a great start. Unfortunately, the same cannot be said about her personal life. Though she's happily engaged and expecting her first child with tattoo artist Dan Tooker, as per People, King's previous relationship was a tumultuous one. Keep scrolling to find out the truth about her marriage to ex-husband Andrew Ferguson, including his alleged abuse and death threats that left King "at the lowest point" of her life.
Elle King married Andrew Ferguson three weeks after they met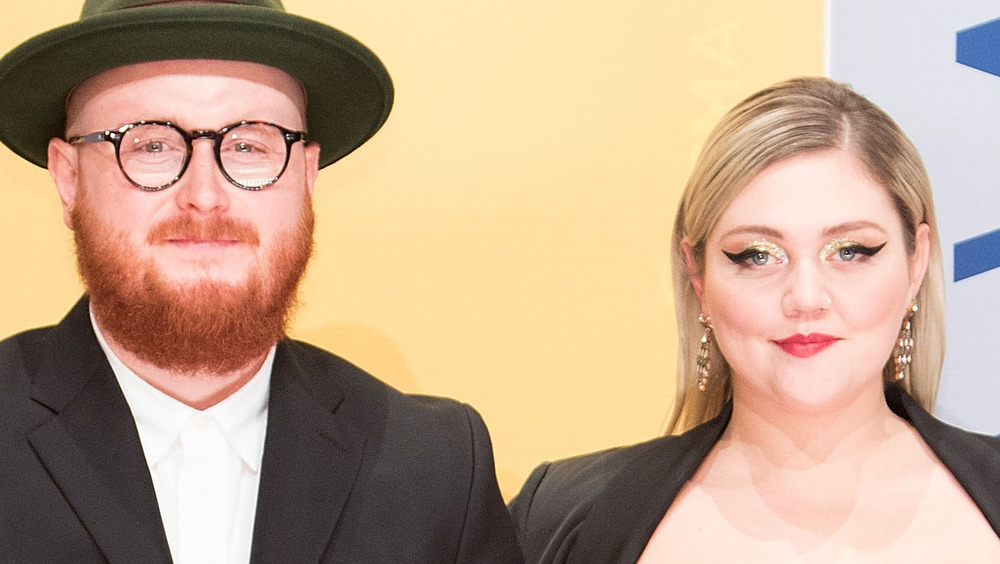 Taylor Hill/Getty Images
Elle King secretly married Andrew Ferguson, a Scottish retail worker (per Rolling Stone), in 2016 just three weeks after they met, and one week after he proposed to her a sailboat under San Francisco's Golden Gate Bridge, according to Page Six. She later recalled their meet-cute on TLC's Say Yes to the Dress, explaining, "We met in London in the lobby of my hotel, and it was like we had known each other for 10 years." King added, "We hung out all night, it was my last day in London, and he was like, 'You can't go home.' And I didn't get on my flight, and I stayed in London. Two days later, he quit his job and moved to America."
As it turns out, the two never actually had a wedding as the relationship quickly began to unravel. The couple's nuptials were scheduled for April 15, 2017 (per People) but King revealed in an Instagram post that skipped it to attend an Eagles of Death Metal concert. Then, one week later, TMZ reported Ferguson was arrested after allegedly grabbing King by the neck and threatening to kill her. The charges were later dropped, but the two split up in 2017, per ABC.
They later got back together but called it quits for good soon — and King opened up about how the marriage and divorce affected her.
Elle King's marriage to Andrew Ferguson 'almost broke her'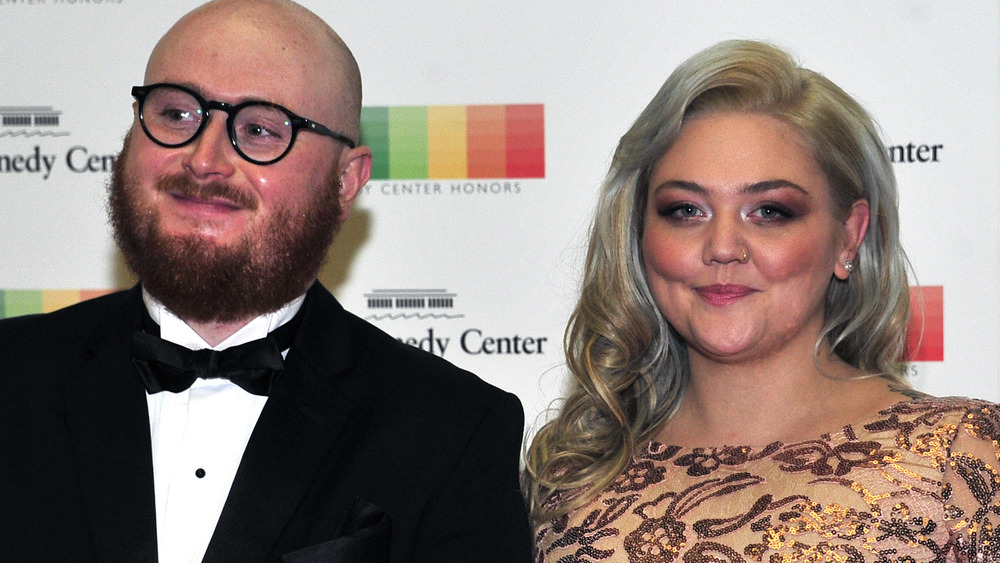 Pool/Getty Images
Elle King was candid about her "destructive marriage" to ex-husband Andrew Ferguson in 2018, telling People she's perfectly aware that her quickie wedding was the result of "searching for any kind of connection and realness... just f***ing begging for love." The singer said her breakup led to substance abuse, PTSD, and depression. "I was at the lowest point in my life," King shared. "I was not well. I couldn't look people in the eyes. I literally couldn't leave my house for weeks at a time." King also told the outlet that her relationship "almost broke me, but I'm stronger now because of it."
The young star said she eventually sought help and admits it saved her life. "There's two ways out. You can take the bad way out or you can get help. I got help because I knew that I have felt good in my life and I knew I could get there again," she said. "If I didn't get help, I probably wouldn't be ... I don't know. I don't wanna think like that." King continued, "I think that reaching out saved my life. I don't wanna think of any other outcome that could have happened."

If you or someone you know is struggling with substance abuse and mental health, please contact SAMHSA's 24-hour National Helpline at 1-800-662-HELP (4357).