Why Cardi B's Shopping Spree Is Turning Heads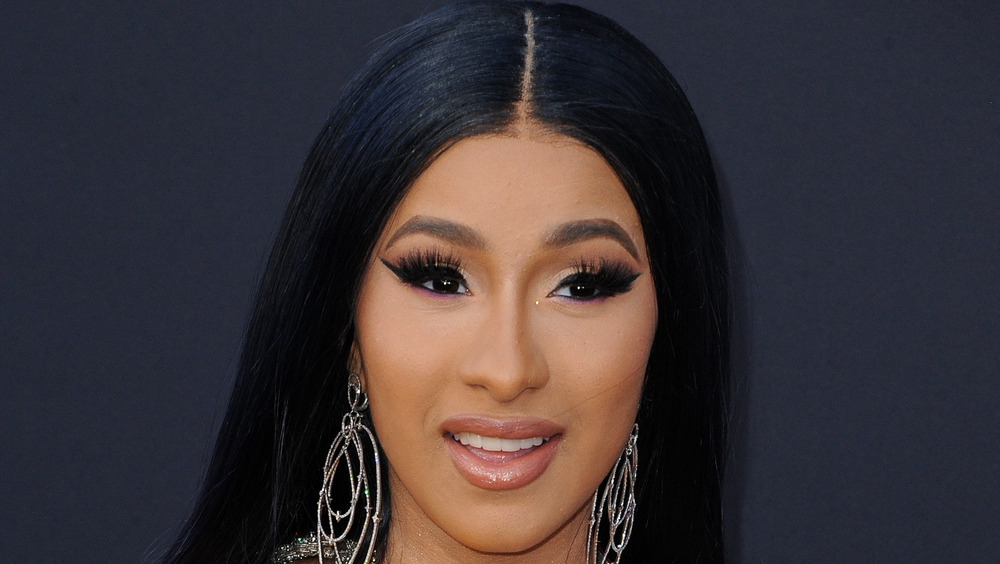 Shutterstock
Hit rapper Cardi B is known for her love of all-things couture. From lavish music videos to her red carpet style, the "W.A.P." singer always looks fabulous. Even her New York Fashion Week antics have made headlines!
With an estimated net worth of $24 million according to Celebrity Net Worth, it's no wonder Cardi B can splurge. Yet the multitalented artist is more frugal than you think: in a since-deleted Instagram post (via Elle), Cardi B revealed the secret to her wealth. "Wanna know how rich people like me stay rich? By staying on a budget," she explained. The rapper told Madame Noire that while some fans may judge her for her persona, she loves money – and knows how to make it. 
So when Cardi B goes on a shopping spree, she does it big. Keep scrolling to find out why her latest splurge in April 2021 is turning heads! 
Cardi B brought daughter Kulture on a $29k shopping spree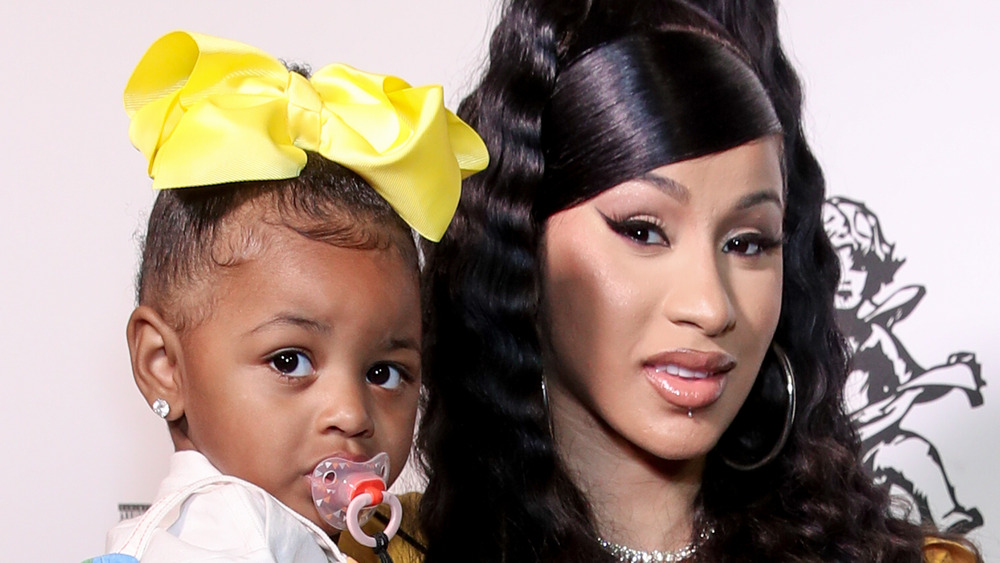 Rich Fury/Getty Images
Cardi B loves to treat her mini-me! While her relationship with husband Offset might be rocky, Cardi B is a proud mom to their daughter Kulture. The chart-topping rapper shares a love of fashion with her tot. "I was really meant to be a girl mom," Cardi B captioned on Instagram. 
According to Page Six, Cardi B went on an estimated $29,000 shopping spree with Kulture, reportedly "treating her to seven brand-new designer handbags along with jewelry and hair accessories" from brands like Chanel, Dior, and Dolce & Gabbana. Cardi B shared in an Instagram Story that the trip was just for Kulture. "I went crazy shopping, all for Kulture though, nothing is mine," Cardi B stated. "What? God gave me a doll for a reason!" She also shared in a since-deleted post that she "shops more for [Kulture]" than for herself. 
Cardi B often dons matching designer ensembles with her daughter. Cardi B defended Kulture's style from critics. "If I was looking like a bad b***h, expensive b***h, and I had my kid looking like a bum bum, then y'all would talk s**t," Cardi B stated, via Page Six. The shopping excursion is also a way for the multifaceted star to spend time with her baby girl: "I'm going to enjoy every little tiny moment with my family," she wrote on Instagram. Now that's priceless!