Danica Patrick Credited With Doing This While Dating Aaron Rodgers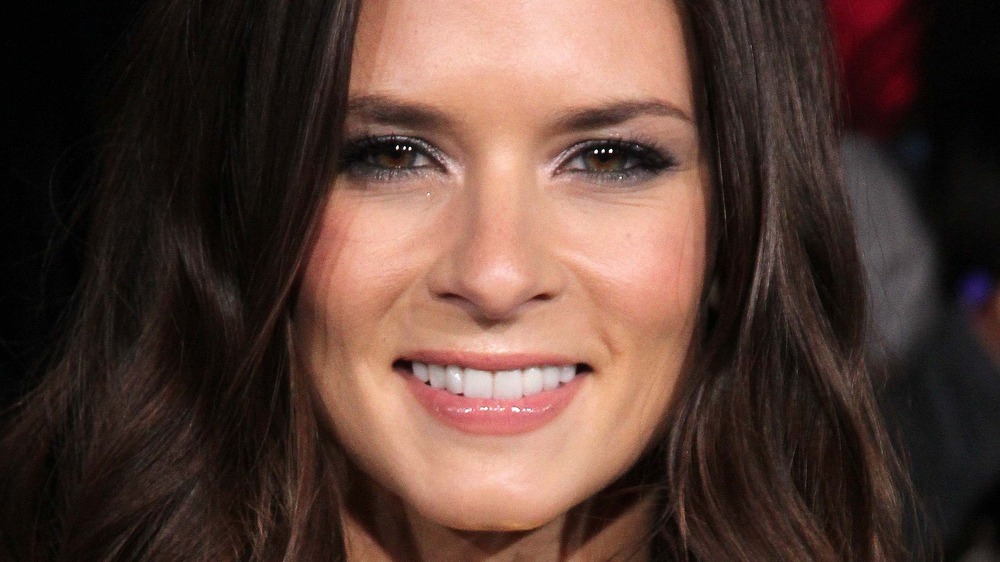 Shutterstock
Danica Patrick and Aaron Rodgers dated for nearly two years before going their separate ways. The former race car driver and the Green Bay Packers quarterback met at the ESPYs back in 2012, and started chatting, according to Sporting News. The two stayed in touch, eventually becoming friends, but ended up falling for one another several years later. In 2018, they stepped out as a couple for the first time, and their chemistry seemed like the real deal. After several public appearances together, fans anxiously awaited a proposal. Many thought it would happen during their trip to Paris, France, in 2019, which was documented on Instagram, but Rodgers never popped the question.
In December 2019, Variety reported that Patrick and Rodgers dropped a cool $28 million on a new mansion in Malibu, California. The abode was complete with four bedrooms and four bathrooms — which would have been plenty of room for a few kids, had the two gone that route. Patrick even told E! News that she hoped that she and Rodgers would end up getting married. However, in July 2020, Patrick and Rodgers split. Many people know that Rodgers has been estranged from his family for quite some time. Some people even thought that Rodgers' family feud was the reason that he and Patrick didn't end up working out. However, a source recently told Us Weekly that Patrick may have tried to help. Read on to learn more.
Danica Patrick may have been instrumental in helping Aaron Rodgers mend his relationship with his family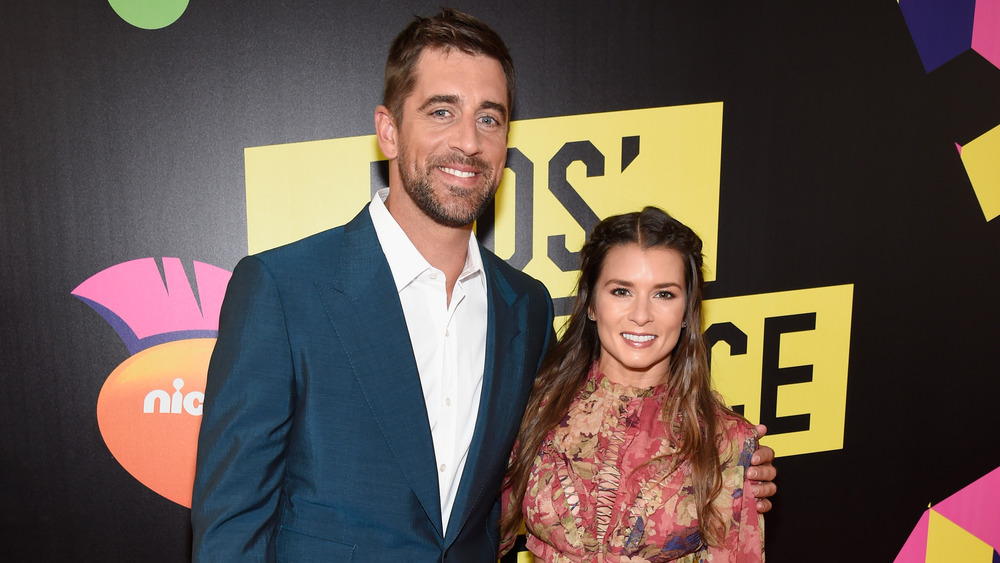 Kevin Mazur/Getty Images
A source told Us Weekly that Aaron Rodgers' estrangement from his family bothered Danica Patrick. "It was tough for her to be in a relationship with somebody who's not close to his family. But she was there for him no matter what," the source explained. And that could be the reason why Patrick allegedly tried to help Rodgers fix things with his family. Patrick "was working on bringing everyone back together, and at one point, they were on speaking terms again," adding that Patrick had "helped mend" that broken relationship over the course of the two years they dated. 
This seems to check out, too. In late 2018, Rodgers told Entertainment Tonight that he spent his birthday with his family. "I was at home with my folks in town for my birthday. When I found out, I was as shocked as many of you were, I'm sure," he told reporters when asked about then-head coach Mike McCarthy getting fired. The rift between Rodgers and his family seemed to grow shortly thereafter, however, and, in April 2021, a source told Us Weekly that the current status of Rodgers' family feud is unknown. "Now, who knows what's going on?" the source said, referring to Rodgers' family life post-Patrick split. Rodgers is currently engaged to Divergent actor Shailene Woodley.