The Real Meaning Behind Taylor Swift's 'You Belong With Me' (Taylor's Version)
Shutterstock
Taylor Swift is taking charge of her songs and we're here for it! To fill you in on the history, Swift signed with Big Machine Records when she was just 14 years old. The label's founder, Scott Borchetta, saw Swift perform at Nashville's famous Bluebird Cafe in the fall of 2004 and pretty much signed her to his label on the spot, according to The Tennessean. We all know what happened next: Swift became the biggest star of the decade and possibly the biggest star to ever come out of Nashville (with sincere apologies to Saint Dolly Parton).
Fast forward to 2018 and Swift is the superstar who put Big Machine Records on the map. It's been estimated that the earnings from Swift's albums were responsible for up to 80% of the record company's revenues, as reported by The Independent.
Swift's contract with Big Machine was up for renewal. Swift had been with the label for 14 years and six albums and made Borchetta a very wealthy man along the way. She wanted one thing: control of her master recordings, as The Tennessean reported, but Borchetta declined and Swift signed with Universal Music Group. Big Machine would own all of her past recordings, but Swift will own all of her future recordings.
Then Borchetta turned around and sold Big Machine and Swift's master recordings to Scooter Braun for $300 million, according to Rolling Stone. Swift was displeased, to say the least, and took to her Tumblr blog to air things out.
'You Belong With Me' is about going where you're appreciated.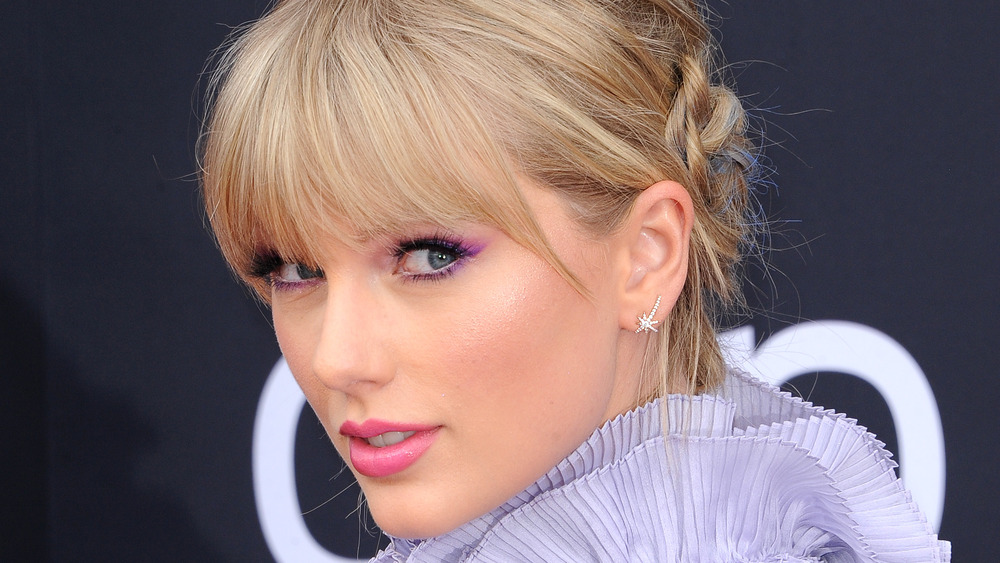 Shutterstock
In a 2019 appearance on Good Morning America, Taylor Swift revealed that her contracts allow her to re-record her first five albums starting in November 2020. "I think that artists deserve to own their work," she explained (via The New York Times) "I just feel very passionately about that." So where does "You Belong With Me" (Taylor's Version) come in?
"Just like all of my songs, 'You Belong With Me' is based on a real person. When I write a song, my goal is to confess what happened in a situation ... When I look at the track listing on my album, I can see a face pop out in my mind," Swift told The Boot. "I remember I was overhearing a conversation one of my friends was having with his girlfriend, and he was obviously getting completely chewed out by her! She was just screaming through the phone at him, and I think it was for something really small, like he told her he'd call her in 10 minutes and instead it was 15 minutes later ... something like that." 
This gave Swift a realization: "I remember thinking to myself, 'Why does he let her push him around like that because she obviously doesn't appreciate him?' But instead of saying that out loud to him, I wrote it down in a song."
These days, Swift might identify with that character in her song. She's clearly going where she's appreciated, and isn't letting anyone push her around.