Catherine Zeta-Jones Reveals What She Does To Stay So Fit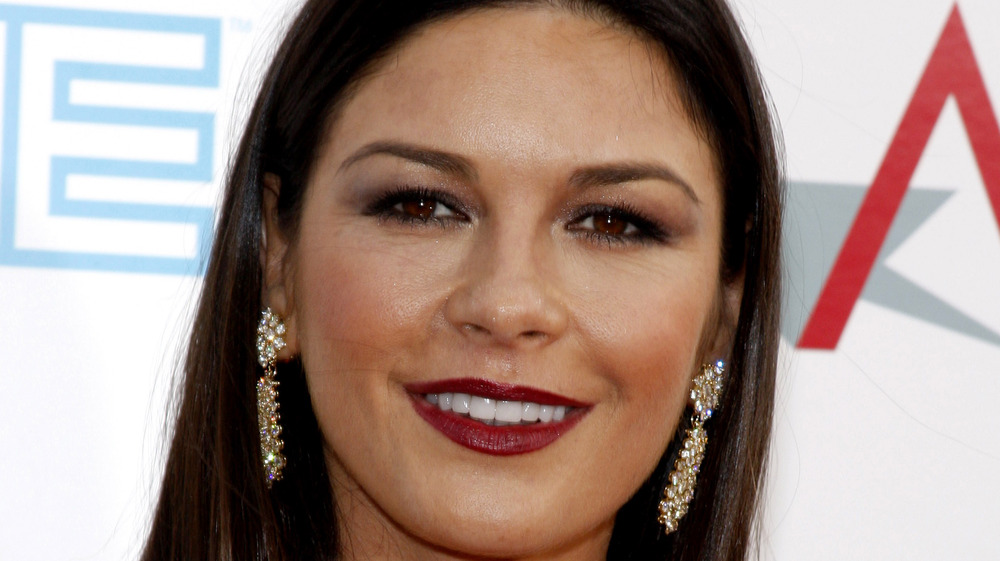 Shutterstock
Catherine Zeta-Jones has got it, and she's not afraid to flaunt it. The actor has enjoyed an impressive career in Tinseltown, and she also happened to marry into Hollywood royalty when she wed Michael Douglas. The couple has two children together, Dylan Douglas and Carys Zeta Douglas, but the actor has seemingly not aged a day since her career began. 
In an April 2021 interview with WSJ. Magazine, she opened up about the pandemic and how it's awarded her more time with family. "I'm a big kind of European, three meals a day [person]," she shared. "In the whole lockdown, I relished having my kids and my husband here for breakfast, lunch, and dinner." 
Over her career, Zeta-Jones hasn't been shy about showing off her figure in several roles that she's played. She put on a leggy display and showed off her dance moves in Chicago (which also nabbed her an Oscar), and flaunted her svelte waistline while sword fighting in Zorro. She also played opposite George Clooney in Intolerable Cruelty, and who could forget her in that red dress?
In the aforementioned April 2021 interview, Zeta-Jones spilled secrets on what she does to stay looking so fit. Keep scrolling to find out what the actor had to say about her regimen.
Catherine Zeta-Jones eats healthy, but she has a surprising long-term goal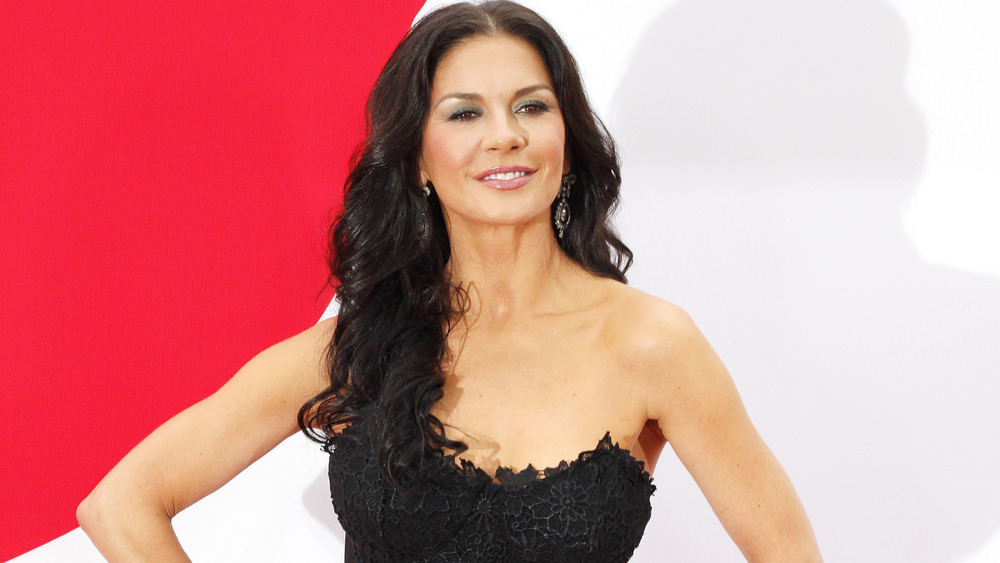 Shutterstock
Catherine Zeta-Jones revealed her daily routine in an interview with WSJ. Magazine, sharing that she starts every day off by lighting candles followed by a workout. Sometimes she enjoys playing tennis, but she pointed out that since she's a New Yorker, she can't enjoy the sport year-round. On those days, the actor pays a visit to her home gym. "I have a little treadmill and an elliptical downstairs and some weights," she dished.
Zeta-Jones also revealed that she has a big sweet tooth, and if it were up to her, she wouldn't eat any real food — she would just indulge in desserts. "When I get really old I'm going to start taking a lot of vitamins because I only want to be able to eat dessert for the rest of my life," she told the outlet. "I only actually eat real food because I have to right now. My dream is to only eat desserts, ever. It's a goal." For now, Zeta-Jones maintains her figure by eating three meals a day. "I always eat breakfast; I'm not one of those people who can skip it," she told the outlet. "I have a go-to breakfast that happens every day."
In 2017, Zeta-Jones told W magazine that water consumption is another big part of her routine. "Water, maintaining my PH balance, no alcohol and through diet keeping my body free of any inflammation inside and out," she shared. Clearly, it's working!