Inside Britney Spears' Experience Getting The COVID-19 Vaccine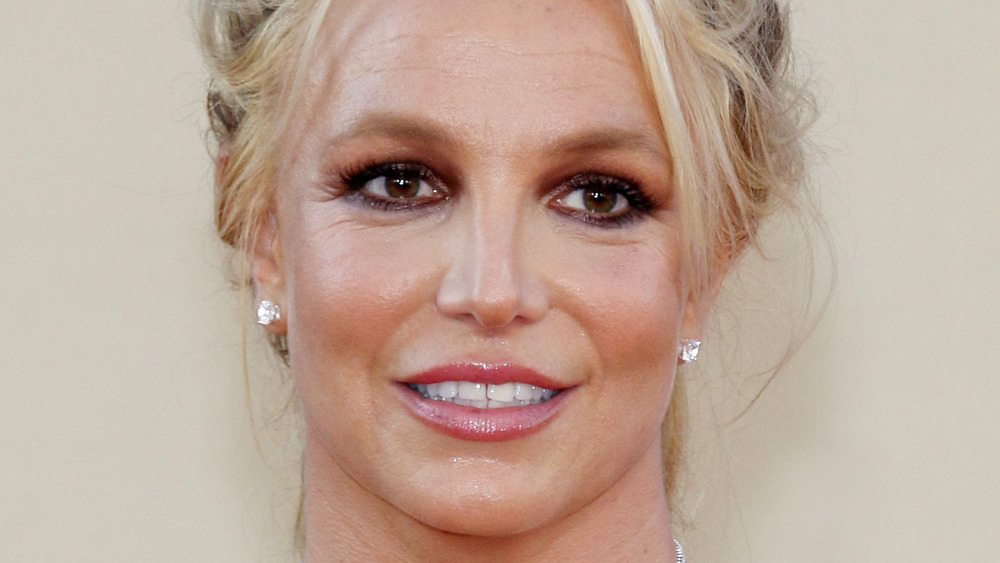 Shutterstock
Britney Spears is one of the latest celebrities to get the COVID-19 vaccine — and to talk about it on social media. On April 8, 2021, the pop star took to Instagram to let her followers know that she had received the first dose of the shot. Spears shared a video of herself and her boyfriend, Sam Asghari, standing outside, perhaps at her house in California. The "Piece of Me" singer was wearing a pair of jeans and a pink-hued, short sleeve top with small buttons down the front. She was holding a bottle of water in one hand, and something that looked like a paper towel in the other. 
Asghari was also dressed casually, wearing a gray T-shirt with the word "Lovers" written across the chest. "Alright, so what did you think of the vaccine?" Asghari asked Spears while recording. Keep reading to find out what she had to say about getting the vaccine.
Britney Spears made a reference to Borat while talking about the COVID-19 vaccine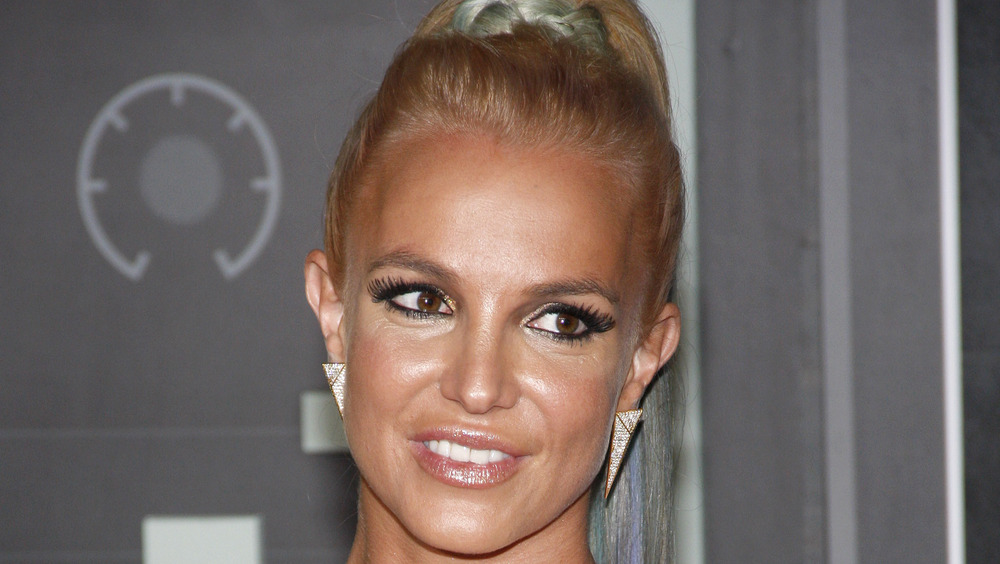 Shutterstock
Britney Spears took to Instagram to let her fans know that she had received the COVID-19 vaccine, and that she didn't experience any discomfort when the needle was put into her arm. A few people have said that the shot is painful — who could forget Mariah Carey's high-note reaction? — but Spears said that she actually didn't feel anything! "OK, the people on the internet said it was really, really bad, [that] it was like a bullet going through your arm. It was nothing," Spears explained. "I felt nothing. I'm fine, and I hope I continue to stay fine," she said, smiling.
Spears' boyfriend then offered her a "high five," and said the words in the accent of Sacha Baron Cohen's Borat character. Spears repeated, "high five" and then the video ended. Spears made another reference to Borat in the caption of her post, writing "great success" and adding the crying with laughter emoji. Asghari commented on the Instagram post, too, confirming that the two were referencing Borat. "As [Sacha Baron Cohen said] great success," he wrote, adding the clapping hands emoji.