Gwen Stefani's New Music Video Is Causing Fans To See Red. Here's Why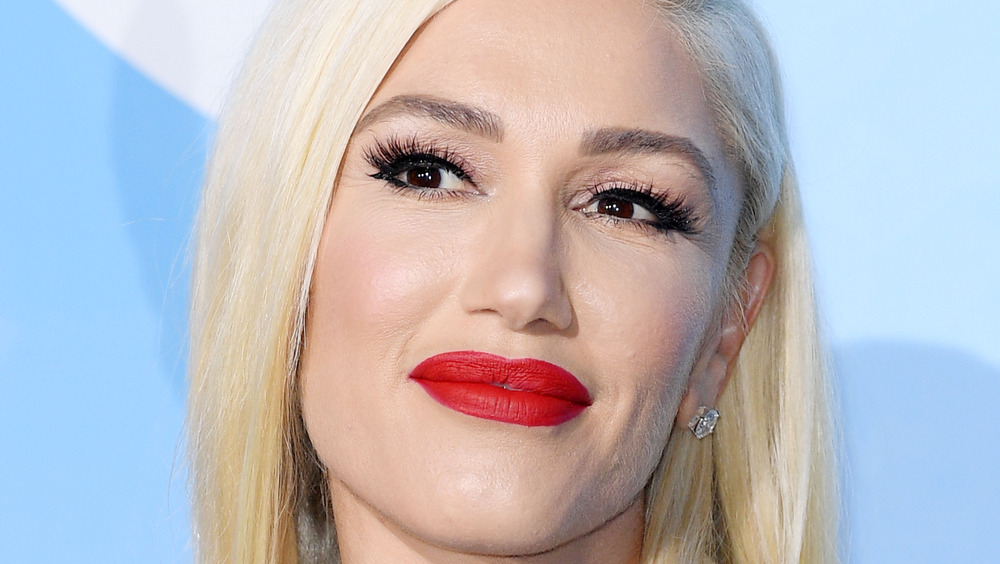 Daniele Venturelli/Getty Images
Gwen Stefani has made headlines plenty of times in her career for a variety of different reasons. In recent years, one of the most talked-about aspects of the singer's life is her relationship with country crooner Blake Shelton because let's be honest, they're so cute together. The duo famously met on the set of The Voice in 2014 and by 2015, they started dating. In October 2020, they announced that they were engaged on Instagram. The couple put their wedding plans on hold amid the coronavirus pandemic, and Stefani told Wonderland magazine that it was a difficult choice, but they felt like it was the right one. "I would love to get married, but I want my parents there, so that's hard to plan," she admitted.
The singer also shared that if there's one good thing that came out of the pandemic, it was new music. One of her first hits was "Let Me Reintroduce Myself," and in January 2021, the singer revealed on the Today show that she was still working on new music. "I don't know, probably soon, I have all the songs," Stefani dished at the time. "I wrote a song yesterday. I'm still writing, I'm going to write a song tomorrow, and then I'm just going to edit and try to get the best of the best. As soon as they say I can put it out, like soon." 
In April 2021, Stefani dropped the music video for "Slow Clap," featuring Saweetie. Keep scrolling to find out why fans are buzzing.
People didn't think Gwen Stefani was cool enough for school
Paul Archuleta/Getty Images
Gwen Stefani's music video for "Slow Clap" takes place in a high school gym. In some scenes, Stefani can be seen rocking a tight t-shirt jersey and a pair of tiny shorts along with tights. In another portion of the video, she donned a red sweatshirt paired with itty-bitty red shorts. Of course, both looks came complete with her signature red lipstick. 
Fans took to Twitter to bash the singer over her new music video. While some social media users compared it to an Old Navy commercial, others suggested that Stefani is too old for the outfits and setting. "Gwen stefani running around with high school kids like she's not 51 and old enough to be their mom. don't tell me she's not turning into madonna," one fan tweeted. "Why are people going in on the high school musical kids bop song that Gwen Stefani made like that?" another fan wrote. 
A few of Stefani's loyal fans came to her defense, applauding the singer for looking so good at 51. "A lot of mean stuff is being said about Gwen Stefani's age by people who already look crusty in their 20's & 30's," another tweeted. "Most don't even have the confidence to have their real face in a profile pic lol Worry about yourself." As of this writing, the video has racked up more than 100,000 views in less than 24 hours, so it's safe to say that it's generating a lot of buzz — both good and bad.