What Princess Anne's Relationship Was Like With Prince Philip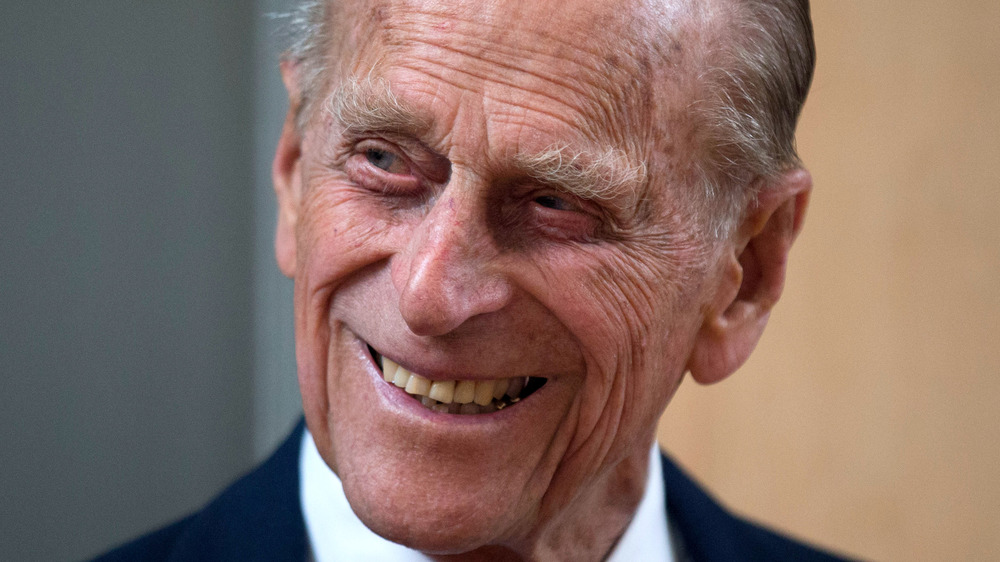 Wpa Pool/Getty Images
The world was saddened to learn of Prince Philip's death on April 9, 2021. According to Buckingham Palace, Philip "died peacefully" at Windsor Palace, weeks after being released from the hospital. Philip joined the British royal family at the age of 26 when he married Queen Elizabeth, who was just 21 at the time, per The New York Times. He served in the British Navy until Elizabeth took the throne, at which point he left to focus on his royal duties. Philip and Elizabeth were married for over 70 years, and during that time he helped her rule the commonwealth and raise their four children.
If The Crown has taught us anything, it's that Philip had complicated relationships with his children. Philip and Prince Charles were known to clash, with Philip allegedly being "almost a bully" to his eldest son, according to Express, due to their differing interests. But while his relationship with Charles might have been strained, Philip was known to be exceptionally close to his daughter Princess Anne, his second child.
What was their relationship really like? Here's what we know.
Princess Anne admired Prince Philip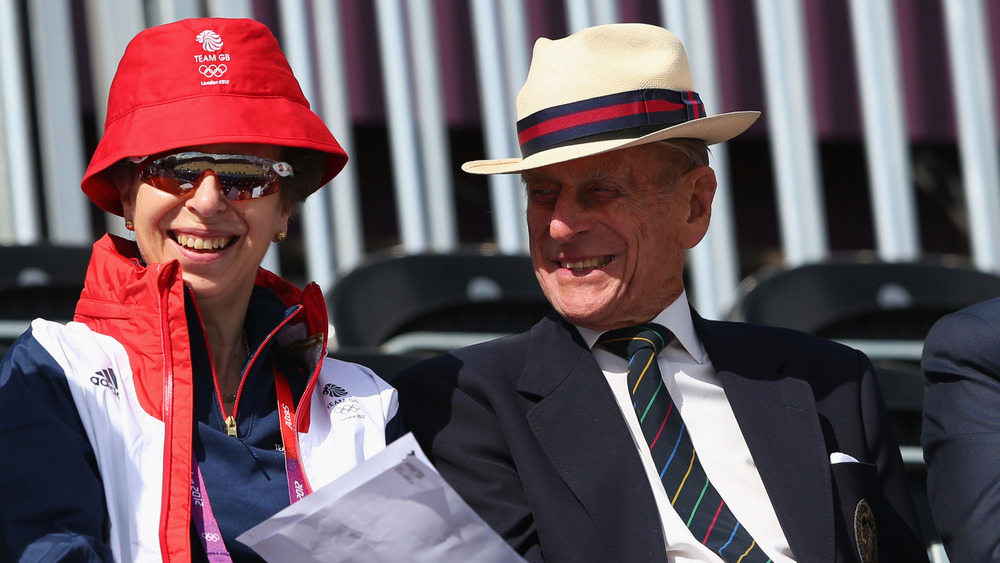 Alex Livesey/Getty Images
In the hours after Prince Philip's death, an old interview with his daughter, Princess Anne, resurfaced and shed some light on their close-knit relationship. "Without him, life will be completely different," Anne told ITV News, per Hello!. The outlet noted that she is thought to be Philip's "favorite child."
The princess went on to speak admirably about her father's devotion to the crown and to his royal duties. "From society's perspective he was able to keep pace with the kind of technological changes that have such an impact," she said. "But above all that it's not about the technology, it's about the people."
Anne added that she admired her father's ability to keep up with the changing demands of his role, which he essentially crafted for himself up his marriage to Queen Elizabeth. "It must have evolved quite dramatically from the early stages," she said. "I don't think the structure in terms of support to the monarchy was designed to deal with a consort.
"Nobody had thought about what he was going to do," Anne explained. "And it took a while to find people who understood he had extraordinary experience and skills that they could make use of. But he also found ways he could make an impact." It's clear that she looked up to her beloved father, and will undoubtedly miss and grieve him.