Celebrities React To DMX's Death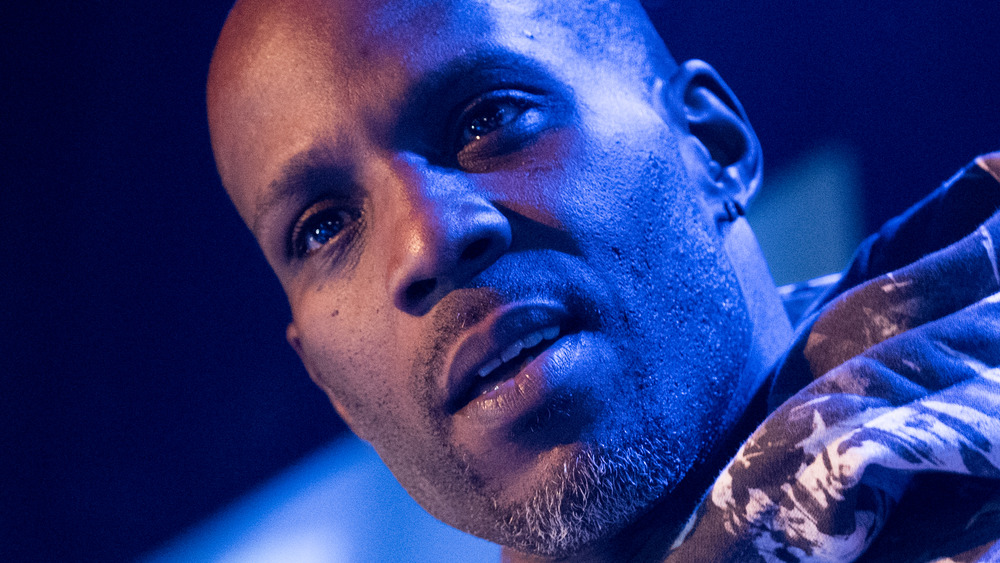 Noam Galai/Getty Images
DMX died on April 9, 2021. Born Earl Simmons, the legendary, multi-talented actor and rapper suffered a heart attack at his home one week earlier, which resulted in him being put on life support at White Plains Hospital in New York. He was 50 years old. 
"We are deeply saddened to announce today that our loved one, DMX, birth name of Earl Simmons, passed away ... with his family by his side," DMX's family wrote in a statement obtained by People. He leaves 15 children behind. "Earl was a warrior who fought till the very end. He loved his family with all of his heart and we cherish the times we spent with him. Earl's music inspired countless fans across the world and his iconic legacy will live on forever." 
According to NBC News, after suffering a heart attack in his home on April 2, 2021, the rapper was resuscitated and placed on life support, which he never came off of. According to People, he was "reportedly deprived of oxygen for nearly 30 minutes" when found. 
DMX's impact on music and pop culture was evident, and apparently ... massive. A large prayer vigil formed at the hospital earlier in the week, and now, the masses are gathering to celebrate the rapper on social media. Here's what celebrities are saying about the late DMX. 
Chance the Rapper and Eve are mourning DMX online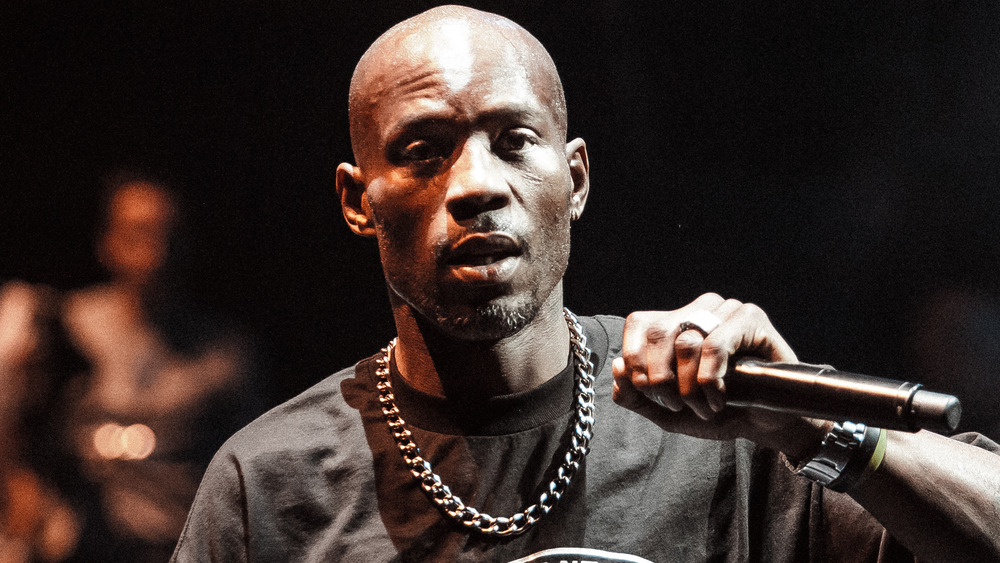 Shutterstock
The internet has been quick to share fond memories of rapper DMX, who died on April 9, 2021, at 50 years old. Words from both peers and celebrities paint a picture of an inspiring force in music. "RIP DMX. No one radiated more agony, pain, and atomic energy," rapper Biz Markie penned on Twitter. "The Cerberus from Yonkers, who suffered for all of our sins and his own. Maybe the rawest rapper of all-time, no pretense or frills, just pure adrenaline, lawless genius, and reckless abandon. The struggle incarnate." 
"Rest in Heaven DMX," Chance the Rapper penned on Twitter. Rapper Burna Boy chimed in, writing, "RIP DMX. Thank you for being the soundtrack of my childhood." Clearly, the star inspired many lyricists who have since risen through the ranks. And the beautiful tributes continue to pour in.

"#mydog I know that you are in the place of peace you deserve," rapper Eve wrote on Instagram. "I will be forever grateful to have known you. You were one of the most special people I have ever met. Full of Humour,talent,wisdom and love and most of all loyalty. This world has lost a REAL ONE but the heavens have gained an ANGEL. May you Rest." "R.I.P BIG G. TNX U 4 ALL U HAVE GIVEN US. CONDOLENCES 2 UR FAM FRENZ AN FANZ. U ARE MISSED," Sean Paul penned on Instagram. 
Clearly, the mourning has only just begun.