The Truth About Lee Brice's Wife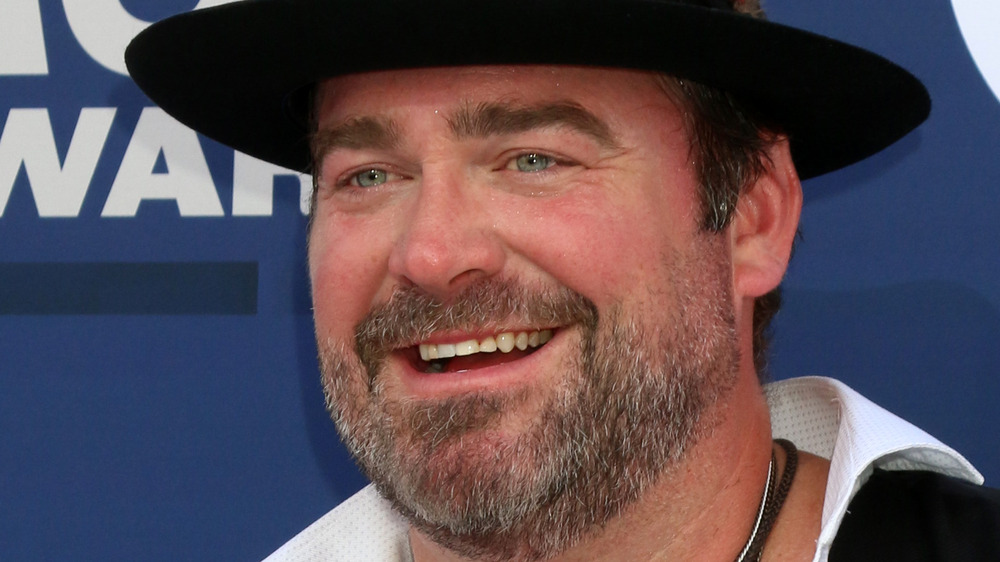 Shutterstock
Despite the coronavirus pandemic shutting everything down, it has not seemed to slow down Lee Brice at all. Yes, testing positive (though asymptomatic) for the virus himself kept the country singer-songwriter from performing at the 2020 Country Music Awards, but he's back for the 2021 CMAs on April 18. He's excited to celebrate his 2020 album, Hey World, and the nominations he shares with Carly Pearce for Single of the Year and Music Event of the Year for "I Hope You're Happy Now." And celebrating with him, whether at home or at the awards, will be his lovely wife and mother to their three kids, Sara Reeveley Brice.
Lee, a South Carolina native, started writing for the Nashville music scene in 2002, per his website. He eventually signed a contract with Curb Records to record his own music, releasing his debut, Love Like Crazy in 2010. Though he was about half finished with his fifth album, Hey World, when the pandemic halted production, Lee was able to share tracks with his bandmates and finish the album for its November 2020 release. 
Lee's brand of "emotional country" helps fans engage with his songs, making him the country star he is. His wife, Sara, is one of his favorite subjects to write about. Let's learn a bit more about Lee Brice's muse.
Lee Brice thinks his wife is "superhuman"
Lee Brice tells of his "storybook" relationship with his wife Sara Reeveley, who he met on North Myrtle Beach when he was 18. Brice shared with The Boot that Reeveley passed by and Brice told his friends, "If she turns around, I'm going to go walk back to her." She did, and he "went after her," he said. "We sat down on the beach and talked, then I went and got my guitar and played songs for her on the beach."
But this romantic setting wasn't the start of happily ever after quite yet. Reeveley lived in Ohio at the time, but they stayed friends while in college, and when Brice returned to Ohio on a radio tour, he looked Reeveley up and the two started dating. Their first child, son Takoda, was born in 2008, but the couple didn't marry until April 2013, with their second son Ryker Mobley arriving later that year. Brice wrote his song "I Don't Dance," which he called "the most personal thing I've written ever," for Reeveley, and the official video shows footage from their wedding. They welcomed daughter Trulee Nanette in 2017.
Reeveley, who is a writer according to her Instagram, also appears in the video for Brice's 2018 hit "Rumor" (via Country Rebel). It's clear how much he loves her — he doesn't even try to hide it. He told CMT News how grateful he is for her helping him achieve his dreams while taking care of their brood. "Sara is just superhuman," he says. Aww.