Kerry Washington's Tweet About DMX And Prince Philip Is Causing A Stir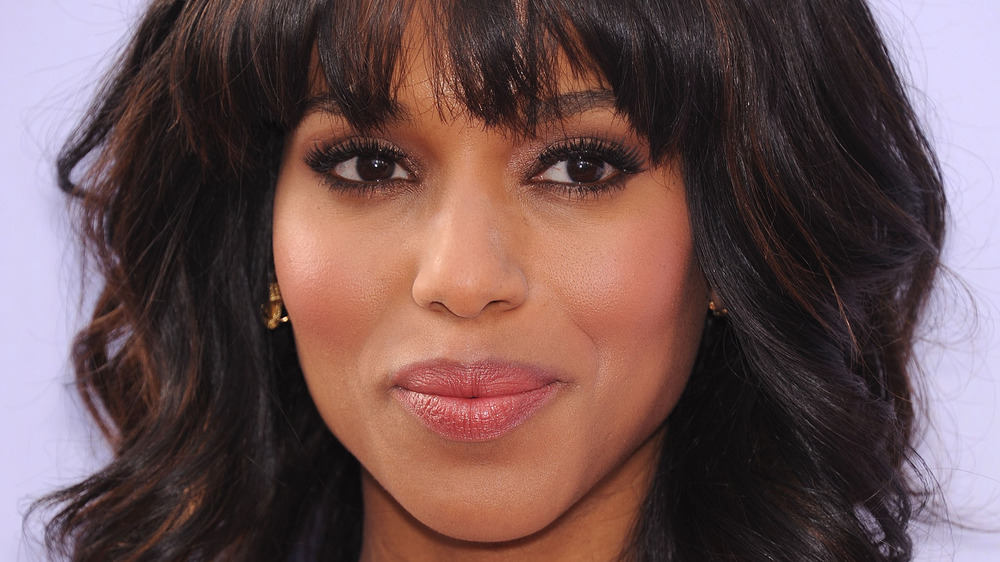 Shutterstock
The date of April 9, 2021, brought two unexpected pieces of tragic celebrity news — the deaths of influential rapper DMX and the British royal family's Prince Philip. DMX, who was hospitalized on April 2 after an apparent overdose-induced heart attack, was only 50 at the time of his death. Philip, who died two months shy of his 100th birthday, was hospitalized on Feb. 17, 2021, for an undisclosed heart condition but released after 28 days of observation and treatment.
Public figures chimed in on both items of sad news. Chance the Rapper tweeted, "Rest in Heaven DMX," while actor Theo Rossi quoted a lyric by the deceased performer in his Twitter eulogy. Meanwhile, British Prime Minister Boris Johnson took a moment to note what had made the late Philip unique as a member of the British royal family. "He was the longest-serving consort in history and one of the last surviving people in this country to have served in the Second World War," his televised national address stated, according to The New York Times. As for ex-TV host and Meghan Markle nemesis Piers Morgan, he tweeted his earnest condolences, "RIP Prince Philip... A truly great Briton who dedicated his life to selfless public duty."
Although many of these celebrity well wishes merely joined a choir of others around the globe, actor Kerry Washington's raised some red flags. Here's why.
Kerry Washington deleted her DMX-Prince Philip tweet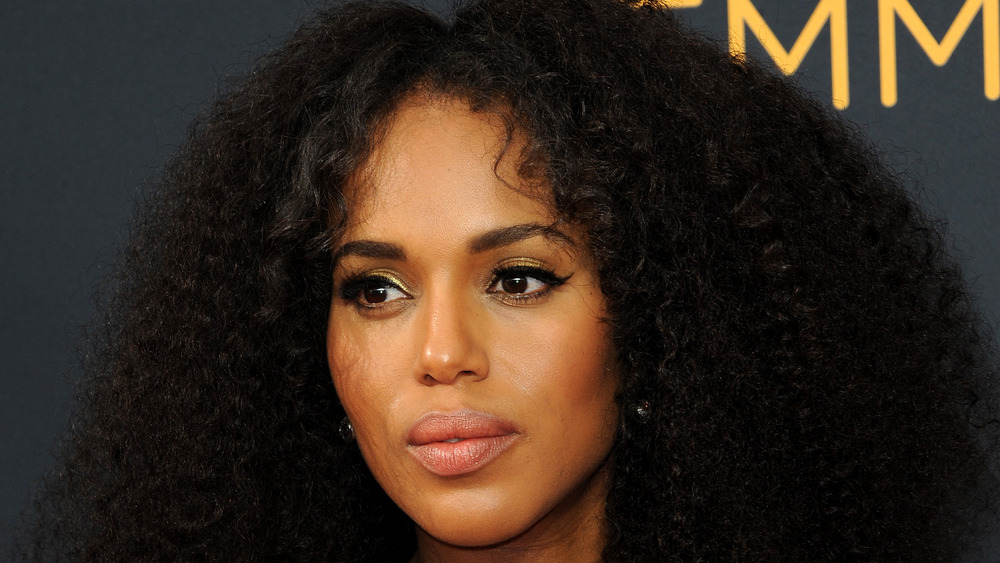 Shutterstock
The usually controversy-free Kerry Washington waded into one with her April 9, 2021 tweet addressing the deaths that day of DMX and Prince Philip. "Anybody else wondering what DMX and His Royal Highness Prince Phillip are chatting about together at the pearly gates? My love to both their families. May they both Rest In Peace," the actor wrote in a since-deleted tweet. Although Washington's intentions could have been to portray the two deceased icons at peace, fans were not having it.
"If 'in poor taste' was a tweet," responded one Twitter user to Washington. "DELETE THIS RIGHT NOW I SWEAR TO GOD," angrily tweeted another, to which a different user took things to a personal level with Washington and wrote, "Ignore her, she drinks." Yikes! Not only was Washington scolded by the Twittersphere, but larger cultural comparisons had begun mere hours after her tweet. The Intercept reporter Ken Klippenstein quickly tweeted a side-by-side comparison of Washington's tweet and that of Array CEO Alexandra Lee-Capps when she heard about the death of Supreme Court Justice Ruth Bader Ginsburg. "Just told my 10yo daughter about #RBG... she did the Wakanda pose and said 'Ruthkanda forever,'" Lee-Capps tweeted. Per Daily Dot, Lee-Capps' tweet got mocked for supposedly being insincere.
Perhaps the lesson here is to think twice before hitting send?