Lucille Ball's Net Worth: How Much Was The Star Worth When She Died?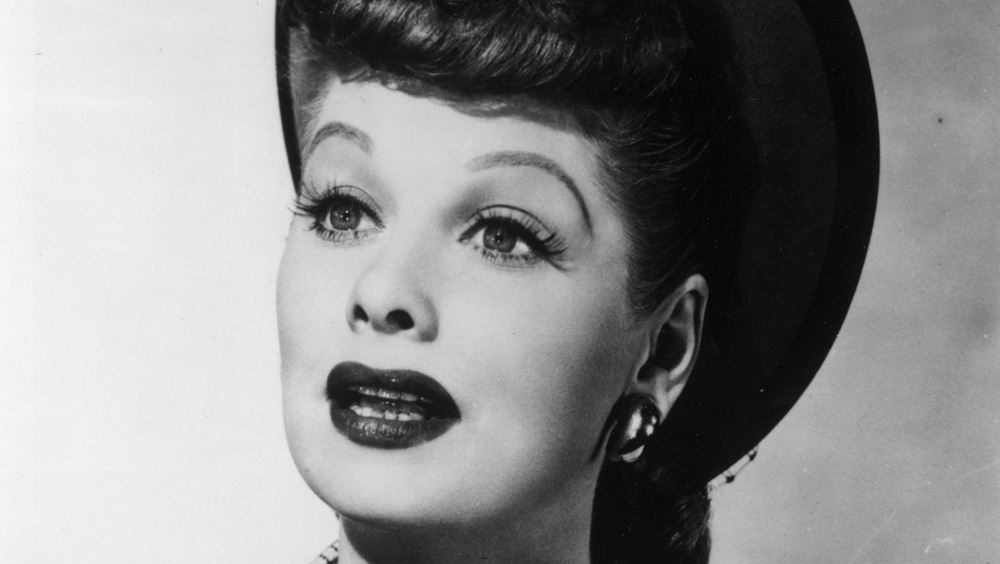 Hulton Archive/Getty Images
Lucille Ball is to comedy what Michael Jordan is to basketball. Without them and their talents, the world would be a place that was far worse off. 
As fans know, Lucille Ball is most well-known for her hit sitcom, I Love Lucy, in which she starred with her ex-husband, Desi Arnaz (the couple shared two children, Desi Arnaz Jr., and Lucie Arnaz). Following her popular show, Ball also starred in other self-titled shows, including The Lucy Show and Here's Lucy, and she worked almost up until she died in the '80s. 
Despite all of her success on the screen, including multiple Emmy wins and the Cecil B. DeMille Awards at the 1979 Golden Globes (per IMDb), she also had a rough life. Not only did Ball go through a very nasty, public divorce, but she also struggled to get her son help when he was dealing with substance abuse issues. Ball was also a witness to a tragic accident, and throughout her career, she was told that she was not good enough.
According to MeTV, Ball and Arnaz brought in $4,000 a week on the show in the '50s. But despite all of the hardships and initial low pay that the actor encountered in her life, she still managed to be incredibly successful and had a career that most would envy. Keep scrolling to find out how much the comedian was worth at the time of her death in 1989.
Lucille Ball was worth millions when she died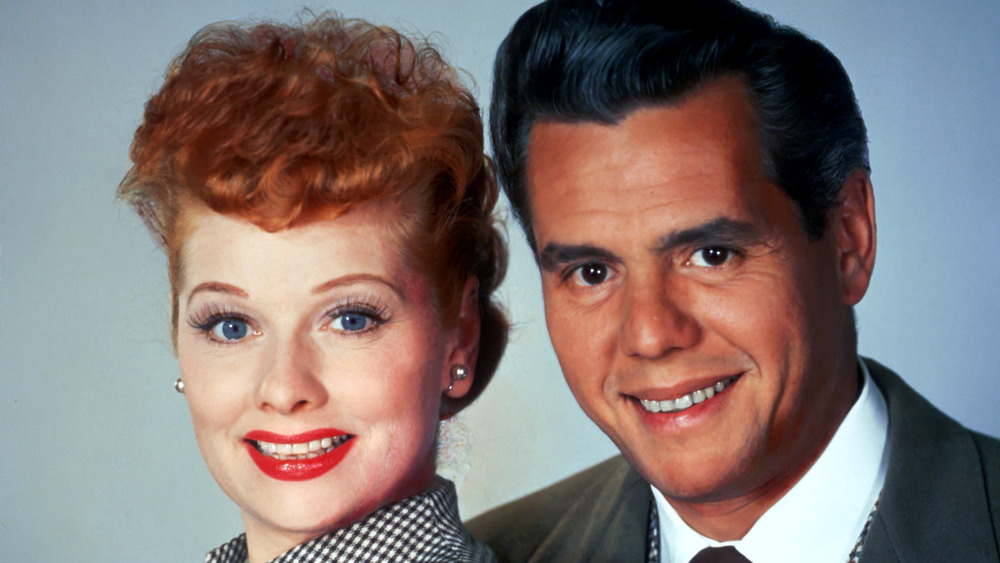 Michael Ochs Archives/Getty Images
With Lucille Ball's fame came a lot of fortune. 
According to Celebrity Net Worth, the actor was worth $60 million at the time of her death. The outlet shares that in 1957, Ball and husband Desi Arnaz struck a massive deal, selling their show to CBS for $4.5 million (which would be $40 million in modern money). The duo used the profits to purchase their own production company, and in 1962, Ball bought her husband's share for $2.5 million. It turns out she made a brilliant move because she went and sold the company to Gulf+Western only five years later for $17 million (which equates to $130 million today). Ball and Arnaz spent much of their money on homes and were the proud owners of a few estates in California. In 2014, their former Beverly Hills pad sold for $6.9 million, per Today. They also owned a charming ranch in Palm Springs, which vacationers can rent for $500 a night, per Dwell. 
In Reelz's Lucille Ball: Death, Life & Money, producers revealed that her children and second husband, Gary Morton, split Ball's fortune. After Ball died, Morton married Susie McAllister, and when he died, McAllister sold many of Ball's belongings at auctions, causing an estate war between herself and Ball's children. Now, Ball continues to be a cash cow for CBS — in 2012, the Los Angeles Times reported that the show still brings in $20 million annually!