DMX's Ex-Wife Tashera Simmons Posts Heartbreaking Tribute After His Death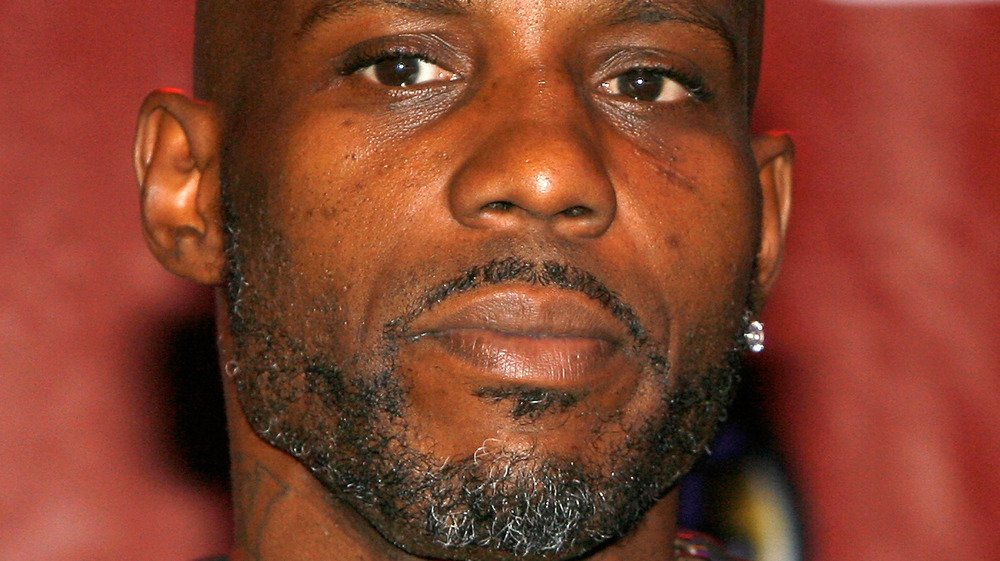 Mike Lawrie/Getty Images
Rapper and actor DMX, whose real name was Earl Simmons, died at the age of 50 on April 9, 2021, according to CNN. He had been in the hospital prior to his death after he suffered a heart attack.
"We are deeply saddened to announce today that our loved one, DMX, birth name of Earl Simmons, passed away at 50-years-old at White Plains Hospital with his family by his side after being placed on life support for the past few days," his family said in a statement, per CNN. "Earl was a warrior who fought till the very end," they added. "He loved his family with all of his heart and we cherish the times we spent with him."
DMX had a long-running struggle with addiction and, as TMZ notes, he suffered an overdose on April 2, 2021, and was hospitalized. The outlet added that this likely triggered the heart attack. In light of this tragic news, DMX's ex-wife just broke her silence after his death. Here's what Tashera Simmons said in her heartbreaking tribute.
Tashera Simmons calls DMX an 'Angel of God' in her tribute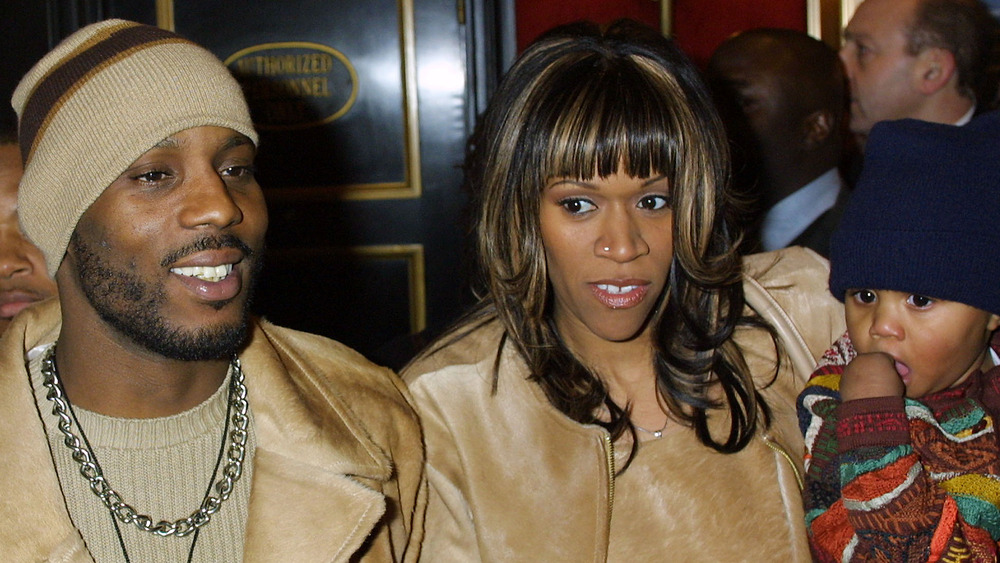 George De Sota/Getty Images
DMX and Tashera Simmons knew each other since childhood, and they began dating shortly after she dropped out of high school, according to Hollywood Life. They married in 1998 and welcomed four children: Xavier, Tacoma, Praise Mary Ella, and Sean. However, after arrests and struggles with addiction on his part, they became estranged in 2005. Then, in 2012, Simmons filed for divorce.
But DMX clearly remained a major part of Simmons' life, and on April 10, 2021, which also happened to be her birthday, she posted a heartbreaking tribute to her ex-husband. "With much prayer, pulling. Crying and a roller coaster of emotions," Simmons said on Instagram, "I couldn't bring myself to just celebrate and close the last 50yrs of my life without celebrating the life of one of thee most important [people] in the world to me, my Ex-husband."
"I am so grateful to God and Honored from the bottom of my heart, For the opportunity while on this Journey called life to join hands in marriage with a true disciple and Angel of God," Simmons added. She closed in gratitude to everyone for their sympathy and support, saying: "Thank you everyone for the [outpouring] of your love and concern. It's a very [tough] time right now for me and my family... but I learned from one of the strongest men I knew. We will get through."