The Real Meaning Behind 'Lil Bit' By Nelly And Florida Georgia Line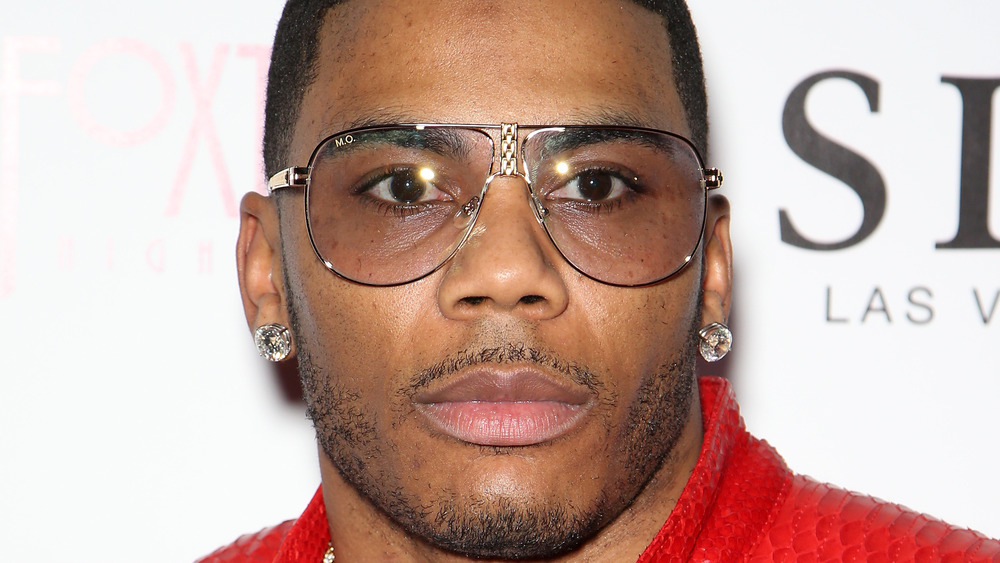 Gabe Ginsberg/Getty Images
Unlikely collaborations in music have been major hits, maybe because they've taken us by such surprise. Just look at Lil Nas X and his iconic collab with Billy Ray Cyrus in "Old Town Road." Then there was Jason Aldean who teamed up with Ludacris for his remix of "Dirt Road Anthem," and it was a major win.
An amazing collab happened again when Florida Georgia Line got together with Nelly to create "Lil Bit," which came out in 2021. While "Lil Bit" is absolutely perfect, it's actually not the first collaboration between the grouping. Back in 2013, Nelly joined Tyler Hubbard and Brian Kelley to create their hit "Cruise." Clearly, it was a positive experience and one that paved the way for "Lil Bit" to join the world of genre-bending hits.
In fact, Nelly discussed this with ET in October 2020. "Music brings all types of people together and this track, 'Lil Bit,' is a dope track that merges my hip-hop style with my boys FGL country style once again," Nelly said. "I hope it will draw both hip-hop fans and country fans to it!"
It certainly has! So without further ado, what does the song really mean?
Nelly and Florida Georgia Line made a love song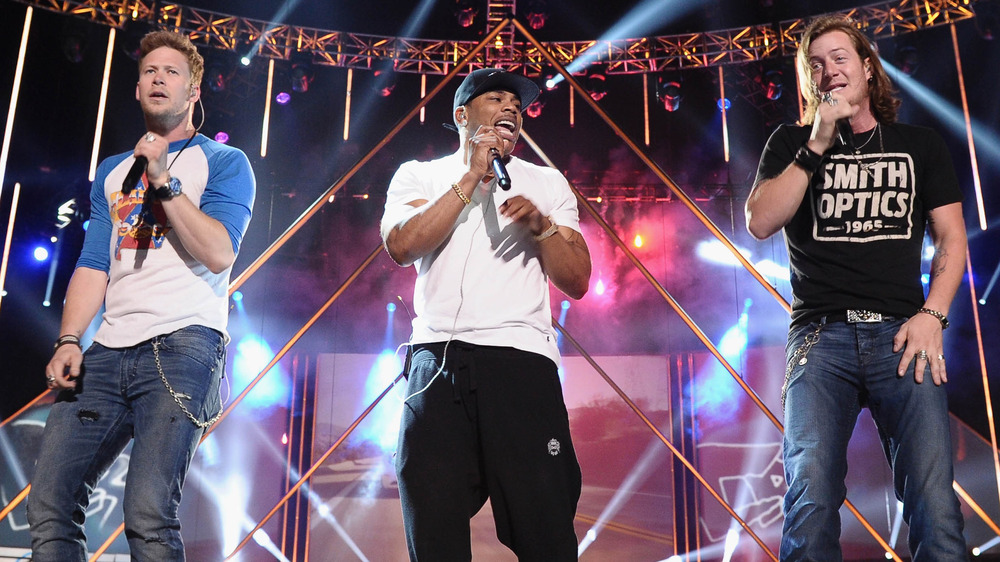 Michael Loccisano/Getty Images
Nelly and Florida Georgia Line released their genre-bending hit, "Lil Bit," which was featured on the rapper's EP, The Heartland, an album that boasted a country-inspired sound throughout, according to ET.
The song is about sparking romantic connections and introducing the new love interest to the country life. The FGL chorus goes: "I know we just met, but baby girl, let's roll... And she said, Take me to the country, show me where you from. I said, Shawty, you gon' love me and we gon' have some fun," (via Genius.)
When Nelly jumps, he brings that awesome rap bravado with: "I'm a pro now. I'm the who, what, when, where to go now. Shows sold out... I'm the Black Tom Brady in this, I'm the GOAT now."
Nelly clearly loves working with FGL. In an interview with People, the rapper reminisced about the 2017 Smooth Stadium Tour with FGL, the Backstreet Boys, and Chris Lane. Nelly said that backstage, he had a blast. "We're backstage doing it all — barbecuing, a little bit of other stuff I'm not going to say," Nelly teased. "It's a fun vibe, and the thing I love about FGL is their appreciation for all kinds of music. They're country artists but they're real fans of music, period, across the board. They know their hip-hop. They know their R&B. They know their pop." Well, we love these collabs and wouldn't be mad about more!