Why Did Britney Spears Share A Photo With Justin Timberlake?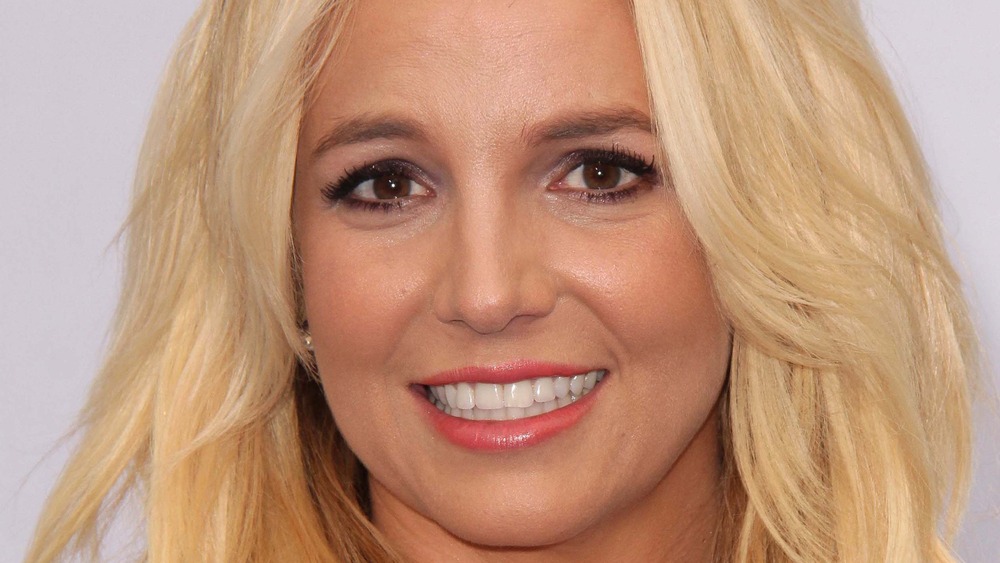 Shutterstock
Britney Spears has been fairly active on Instagram over the past several months. Whether she is posting various photos of herself posing in a flowery crop-top or sharing videos of her made-up dance routines in her living room, Spears always seems to be uploading something to share with her 29.2 million followers. During the first week of April 2021, Spears shared her experience getting the first dose of the COVID-19 vaccine, and she took to Instagram to share a throwback photo of herself, her younger sister, and her ex-boyfriend, Justin Timberlake. Yes, you read that right.
The timing of the upload is interesting for sure. Just two months ago, Timberlake took to Instagram to issue an apology after the Framing Britney Spears documentary highlighted the way in which Spears was treated and he received several messages about being part of the problem, mainly for pegging their entire break-up on the pop star, and writing a song about her allegedly cheating on him. "I am deeply sorry for the times in my life where my actions contributed to the problem, where I spoke out of turn, or did not speak up for what was right. I understand that I fell short in these moments and in many others and benefited from a system that condones misogyny and racism," he wrote in part. So, why did Spears suddenly share an old pic of him on social media? Read on to find out.
Britney Spears shared a throwback photo of Justin Timberlake in honor of her sister's birthday
Shutterstock
Despite undoubtedly having plenty of photos of Jamie Lynn Spears as a child, Britney Spears chose a very particular throwback to post on Instagram in honor of her sister's special day. Jamie Lynn turned 30 on April 4, 2021, but it wasn't until April 9, 2021, that Spears posted the sweet tribute to her. Said tribute just so happened to include Justin Timberlake. The photo appears to have been taken in the very early 2000s. At that time, Jamie Lynn would have been about 9-years-old. 
"Happy belated birthday to this beautiful soul!!! I love you so much and damn it I wish I was as smart as you at 30!!!! It's weird to say that I was basically your momma when you were younger, and yes I'm still older but your soul is and always has been wise!!!! I'm truly and genuinely inspired by your path and the life you have created for your beautiful children," the caption that accompanied the photo read in part. Spears went on to say how "proud" of Jamie Lynn she is. Evidently, Jamie Lynn's birthday was a good reason to get this pic out of the archives.