This Is How Sonja Morgan Lost All Of Her Money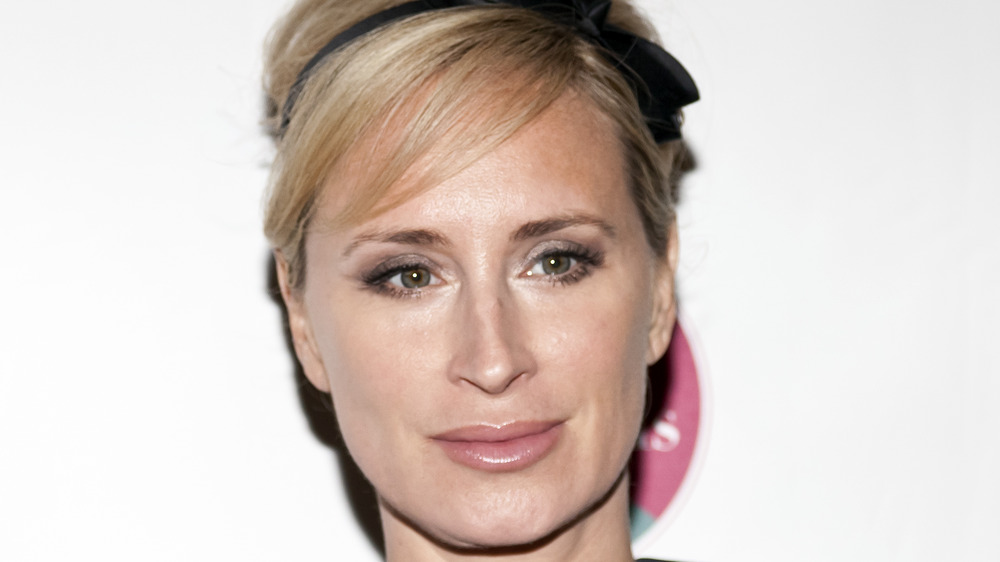 Shutterstock
Sonja Morgan is a familiar face on The Real Housewives of New York City. The American TV personality, socialite, and philanthropist has kept Bravo viewers entertained with her hilarious jokes, enviable shopping habits, and incredulous antics ever since joining the long-running series during the third season in 2010.
Throughout the course of her tenure on the Real Housewives, Sonja has invited viewers into her home and candidly opened up about her life as a single mom of one. She's also given insight into her life as a businesswoman, which includes being the shoe designer of French Sole NY, the executive producer of Sonja Productions, the founder of Sonja Sangria, and the fashion designer of Sonja Morgan New York, according to her LinkedIn. In addition to running a number of businesses, Sonja has made appearances on other shows, such as the Off-Broadway show, Sex Tips for Straight Women from a Gay Man, as well as Millionaire Matchmaker and Million Dollar Listing New York. She was also the host of her former podcast, Sonja in the City with Sonja Morgan.
The point is, Sonja has made quite a luxurious living for herself, and Celebrity Net Worth reports her fortune is valued at $8 million. Thanks to her gig on RHONY, she pockets a salary of $465,000 per season. But Sonja's life hasn't always been filled with glitz and glamour, as she experienced some money woes back in the day. Keep scrolling to find out how Sonja Morgan lost all of her money. 
The RHONY star filed for bankruptcy in 2011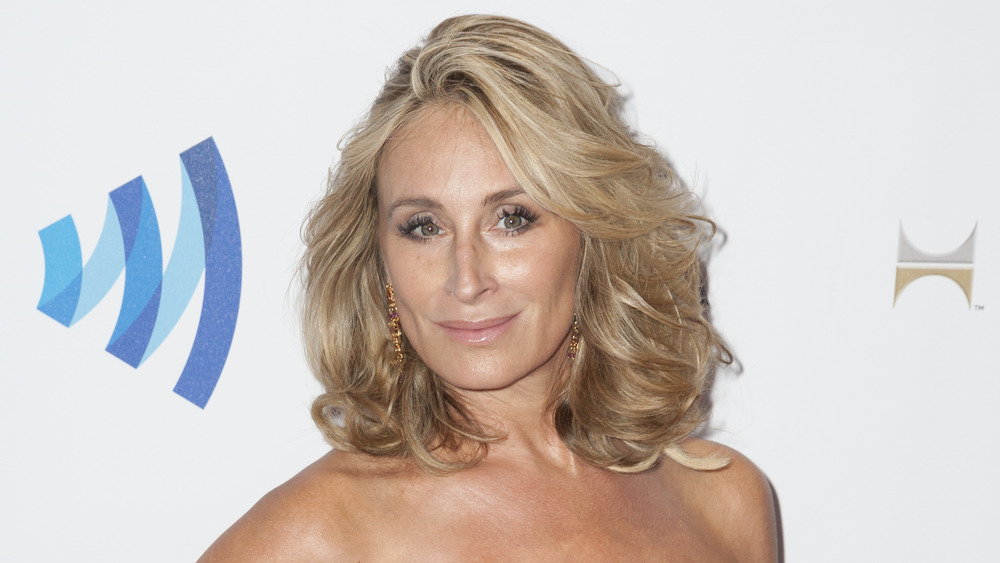 Shutterstock
Just months after Sonja Morgan was introduced to fans on The Real Housewives of New York City, she started to experience money troubles. In November 2011, the New York native filed for bankruptcy, claiming to be nearly $20 million in debt, and filed for Chapter 11, which generally "proposes a plan of reorganization to keep its business alive and pay creditors over time (via the United States Courts website).
Noting in court docs at the time that she was $19.8 million in debt and had $13.5 million in assets, she noted that the filing was "not an easy" decision, per E!. Sonja also claimed her money downfall was the result of a failed project between her production company, Sonja Productions, and Hannibal Pictures, Inc. The companies were set to create a movie titled Fast Flash to Bang Time, starring John Travolta, but it never came to fruition.
Sonja alleged Travolta had some diva requests that she could not meet, and ultimately, Hannibal Pictures, Inc. filed a lawsuit against her and won a $7 million judgment. However, she told E! that the judgment came out to around $9 million "with the administration fees." After selling her homes in Colorado and France, and then paying off the judgment, Sonja told the outlet her money troubles came "to an end" in 2015. "It's over now," she marveled. " It feels great ... I paid what I had to pay and it wasn't easy, but at the same time, it was an experience ... I finally have my financial privacy back."
Sonja Morgan experienced more money troubles, but got back on her feet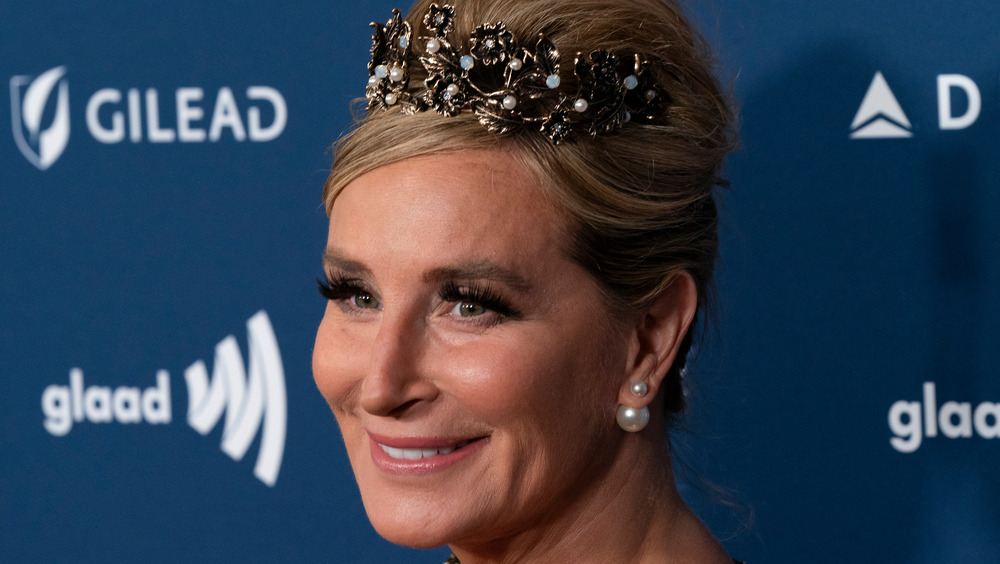 Shutterstock
After settling her score with Hannibal Pictures, Inc. and getting herself out of bankruptcy, Sonja Morgan unfortunately experienced more money troubles over the next few years. According to The Blast, she was sued by her bankruptcy attorneys for allegedly not paying them $350,000 in legal fees in 2016. However, the case was eventually dismissed due to a lack of evidence. Around the same time, she was sued by other lawyers involved in her bankruptcy case, who alleged she didn't pay $66,000 in fees. That case, as well, was later dismissed. Per The Blast, the judge stated "the court lack[ed] jurisdiction over the matter."
Since clearing her money woes up and selling her two former homes, Sonja temporarily moved out of iconic New York City abode — which she first put on the market in February 2017, per TMZ — and began residing in an apartment in Columbus Circle. "I love my new kitchen. It's shiny, and clean, and petite, manageable, and modern," she said while giving a tour for Bravo's YouTube channel in July 2019. However, she later returned to her famous townhouse and gave it an $8.75 million remodel in 2020. With the townhouse now ready to sell, Sonja can focus on growing her empire.