The Truth About Melissa McCarthy And Bobby Cannavale's Friendship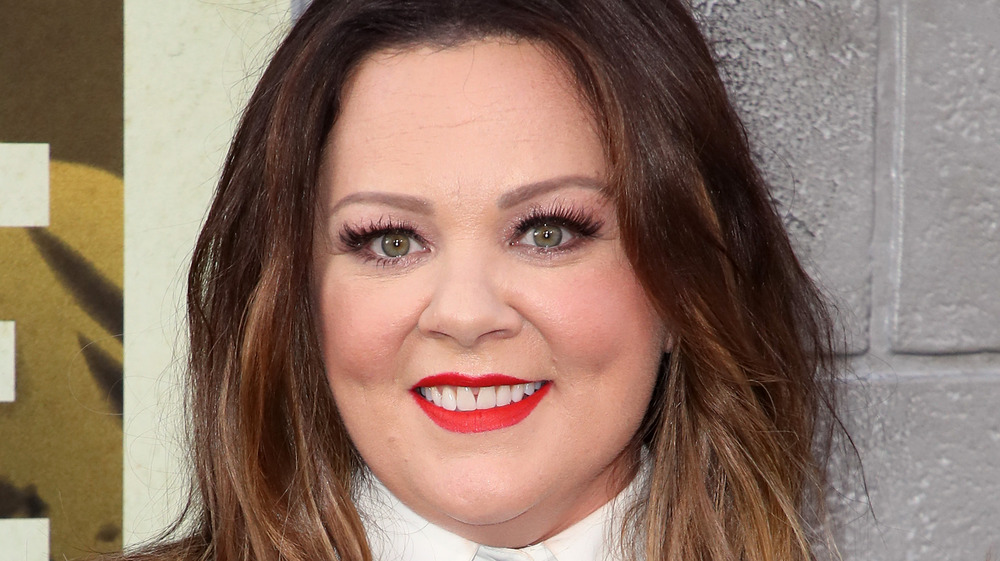 David Livingston/Getty Images
They played foes in Spy and Thunder Force, and they dated in Superintelligence. Melissa McCarthy and Bobby Cannavale keep popping up in movies together, but what is their relationship like off-screen? If the interviews they've done over the years are any indication, the two actors are pretty good pals.
Thunder Force and Superintelligence were both directed by McCarthy's husband Ben Falcone, with the writer-director also penning the Thunder Force screenplay. And in an April 2021 interview with Looper, Cannavale had only positive things to say about working with the power couple.
"I'm crazy about them," the Boardwalk Empire actor said to Looper. "It's not often you get to work with people that you like and then re-team with them again." Cannavale also shared that he and McCarthy have a fourth project upcoming together: Nine Perfect Strangers, the TV adaptation of Liane Moriarty's novel.
"Bobby never pushes," McCarthy said to Entertainment Weekly of her friend and frequent co-star in November 2020, praising his acting ability. "In the greatest way, you don't know exactly what you're going to get because you just have to wait 'til you're in it." Clearly, there are no behind-the-scenes feuds happening here. Here's what else to know about the two stars' relationship.
Paul Feig inadvertently brought the two friends together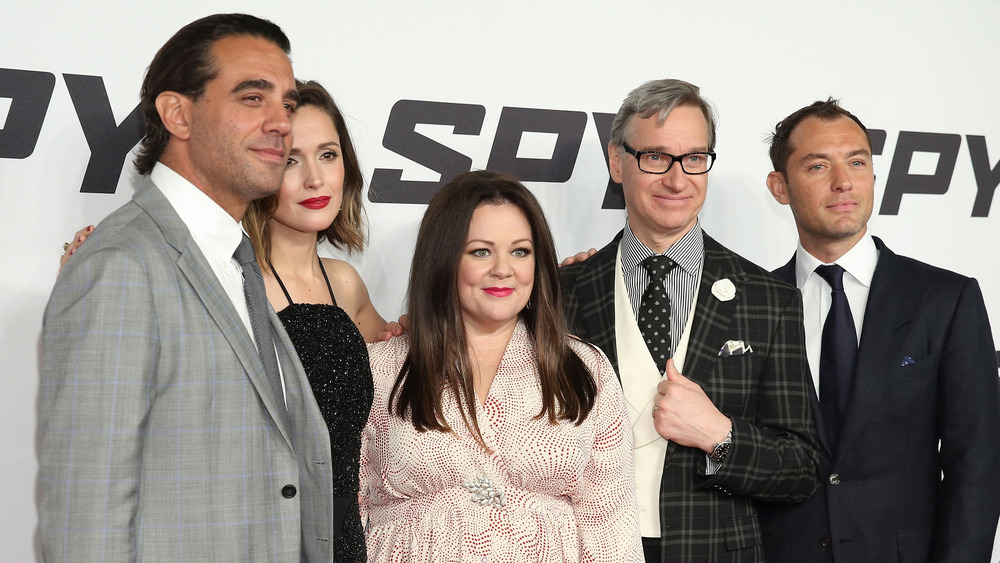 Neilson Barnard/Getty Images
Before writing and directing 2015's Spy, Paul Feig directed 2011's Bridesmaids, written by Kristen Wiig and Annie Mumolo. Melissa McCarthy and Rose Byrne played two of the movie's five bridesmaids, and the two actors stole pretty much every scene they were in. So it was no surprise that Feig decided to work with the two of them again in Spy, this time adding Byrne's real-life partner, Bobby Cannavale, to the star-studded cast.
"Melissa and I, and Ben and I, met when we were doing Spy years ago, with my lady, my longtime partner, Rose," Cannavale said to Looper. "Rose had worked with her, of course, in Bridesmaids, so we had a very easy rapport from the beginning, and I feel really excited about that. We have a little company that we have worked with together." That's not the only time he's spoken highly of McCarthy. "We just get on really well," Cannavale said to Entertainment Weekly of working with his frequent co-star "I just show up and know we're gonna have a good time."
Nine Perfect Strangers will be a big switch from the duo's recent comedies, but they've both proven their dramatic skill in projects like The Irishman and Can You Ever Forgive Me? Wherever Hollywood life takes them, Cannavale and McCarthy will be happy to work together in future roles.