Why You Recognize Helen From Bridesmaids
Readers may recognize actress Rose Byrne from her performance as the insufferably-perfect Helen in the hit comedy Bridesmaids. Helen upstaged Kristen Wiig's Annie in an uproariously hilarious scene where the two characters delivered dueling toasts.
Prior to her star-making role in Bridesmaids, Byrne had an eclectic collection of roles on her IMDb dating back to the '90s in her native Australia. Byrne's appearance in the Judd Apatow-produced box office smash hit was near the beginning of her foray into comedies, and she learned a lot from the talented female cast. "They're very smart, all those women, and I think they bring a lot of stuff home and they work on what's funny," Byrne told IndieWire in 2011, "And also, they never really laugh, they're so good at keeping a straight face." The actress credited her Aussie roots with being able to keep pace with her Bridesmaids co-stars.
In 2013, Byrne spoke to Collider about an upcoming role and mentioned how not being a household name has offered her an advantage as a performer. "I feel like I'm still very much under the radar ... I feel lucky that I still have that ability in a role to sort of disappear and people not know who I am," she told the publication. "Most of my stuff has been serious ... but I definitely have a light-hearted side," Byrne told The Guardian in a 2015 interview. 
So what other roles do audiences recognize the talented actress from?
Rose Byrne has starred in several hit comedies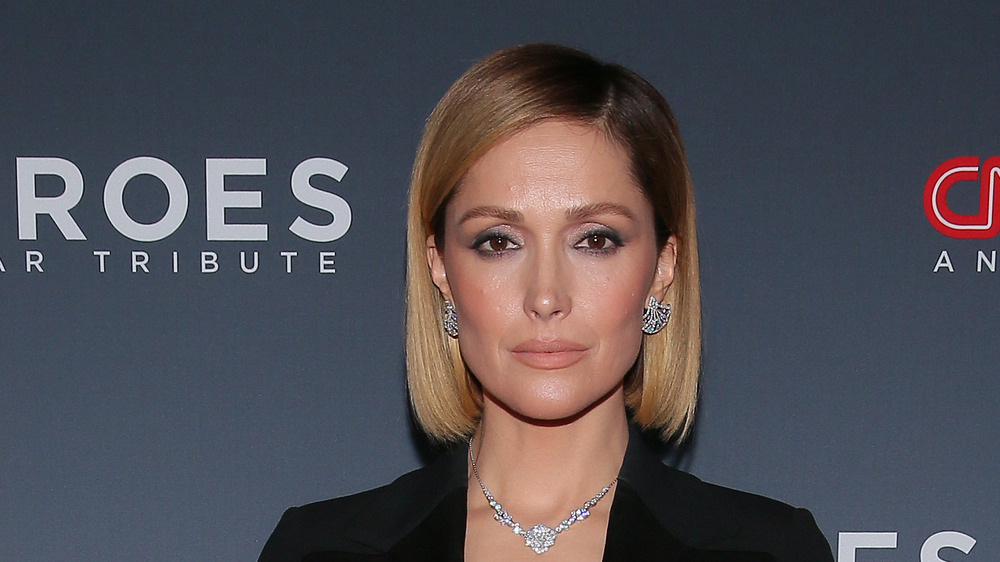 J. Countess/Getty Images
Rose Byrne had already established herself to Australian audiences, but her breakout role in the United States came as Ellen Parsons on the drama series Damages from 2007 until 2012. In 2010 she was cast as Jackie Q opposite Russell Brand in Get Him to the Greek, which helped launch her comedic acting career.
That role helped her land another part in the Judd Apatow-verse as Kelly Radner in 2014's Neighbors where she played Seth Rogen's wife. Unlike Bridesmaids, she was one of the few women on set. "It was a lot of male energy," she told Metro in 2014, adding, "Listen, there's usually only one female role anyway. So it's not that weird."
A year later, Byrne re-teamed with Bridesmaids director Paul Feig for the action-comedy spoof Spy. This also saw her reconnect with Melissa McCarthy, who Byrne told The Guardian was so good at improvising that she often made the cast and crew break out in uproarious laughter while filming, and that included co-star Jude Law. 
Byrne talked to Metro about channeling her inner-comedian. "It's just as difficult to tap into that side of your brain than it is to tap into a dramatic side." Although she found success in the Insidious horror movie series, Byrne joked with the outlet: "I haven't done something dramatic for awhile. I don't know if I even can anymore."
Regardless if Byrne pops up in a comedy, horror, drama, or otherwise, audiences can expect her to make an impact on the screen.