Why The Internet Is Seeing Red Over Emmy Rossum And Shameless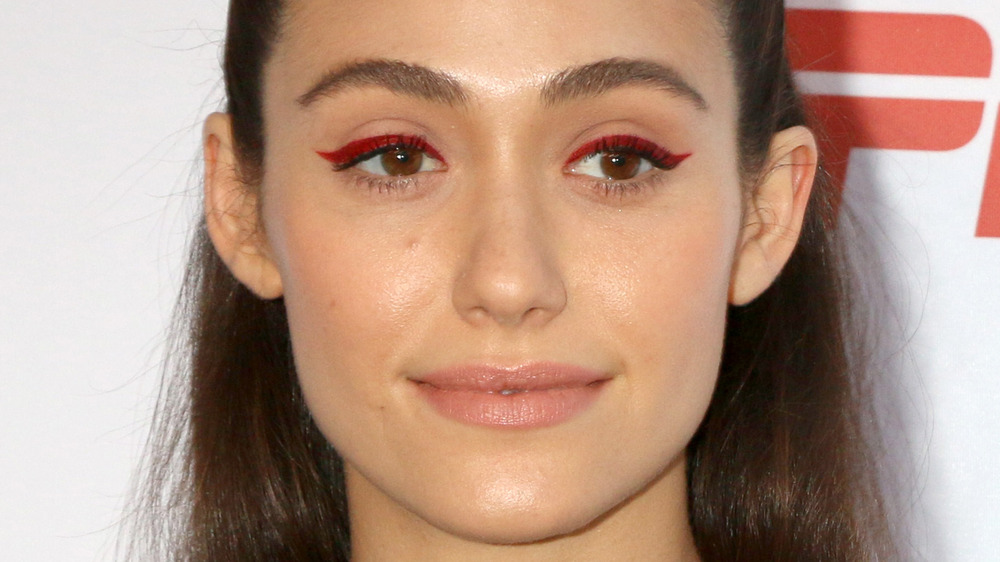 Shutterstock
Emmy Rossum was one of the most popular main cast members of Shameless before she waved bye-bye to the Showtime series. Rossum played Fiona Gallagher, the daughter of William H. Macy's Frank Gallagher, who finds herself the surrogate mother of her five younger siblings. The star remained a staple on the show for eight seasons, but left fans devastated when she revealed she would be exiting the series after Season 9.
In a candid and lengthy message posted to Facebook in August 2018, Rossum wrote that the "opportunity to play Fiona has been a gift," as she shared how much she loved playing a character who was a "mother lion, fierce, flawed and sexually liberated." Rossum added, "She is injured, vulnerable, but will never give up. She is living in an economic depression, but refuses to be depressed. She is resourceful. She is loyal. She is brave."
"I knew it the second I read the pilot script, this was different, this was special," she continued. Rossum also shared the show had her blessing to continue on, writing, "I know you will continue on without me, for now. There is much more Gallagher story to be told. I will always be rooting for my family. Try not to think of me as gone, just think of me as moving down the block."
Shameless concluded with Season 11 and aired its final episode ever on April 11, 2021. But as the series finale aired, not everyone was happy.
Emmy Rossum's absence had Shameless fans upset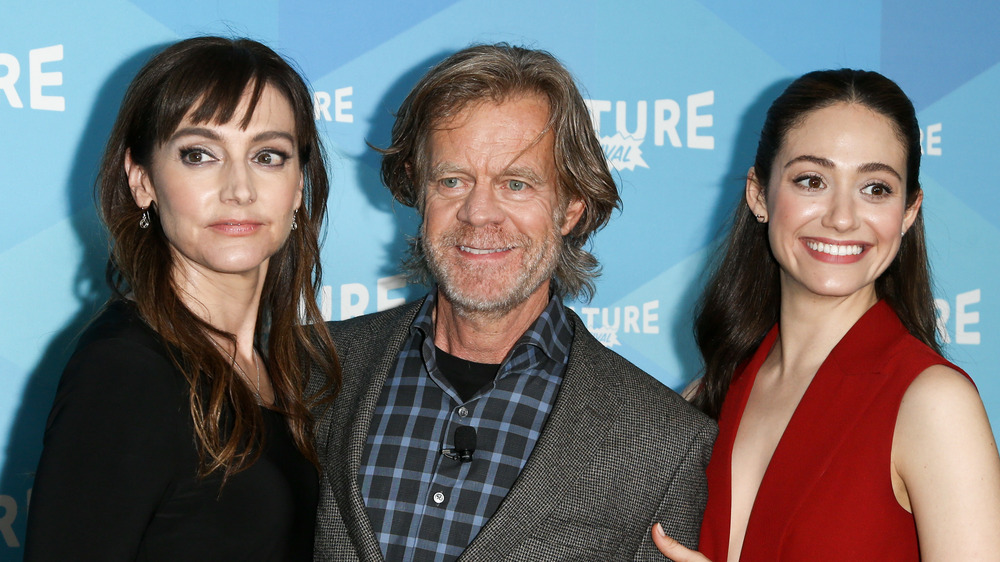 Shutterstock
Ever since it was announced that Shameless would end with Season 11, fans hoped to see Emmy Rossum's Fiona pop back up one final time. But despite pleas from fans, that did not happen when the finale aired on April 11, 2021 — and many viewers were not happy. "Shameless really did us dirty with no closure for Fiona," one person tweeted, while another wrote, "All of us waiting for Fiona," alongside a clown emoji and a GIF showing Rossum crying. "How can you finish [S]hameless without fiona like i don't understand," a third Twitter user asked.
Steve Howey, who played Kevin Ball on the show, also addressed Rossum's absence. "She was our matriarch. One of the pillars that held up the foundation. If you look back over the last 10 seasons, you'll find something special, Fiona. She was missed this last season but never forgotten," he tweeted.
As for why Rossum's character was nowhere to be seen, showrunner John Wells revealed that was not always the plan. He told Entertainment Weekly he and the actor "had a lot of conversations" about trying to make it work, though COVID restrictions got in the way. He said "additional lockdowns" came into force around the time they were trying to get Rossum back on set "and it just didn't feel safe or practical for her to come back." He added that it was "with a great deal of regret that we couldn't do it."