Janet Jackson's Super Bowl Stylist Makes Explosive Revelation About Justin Timberlake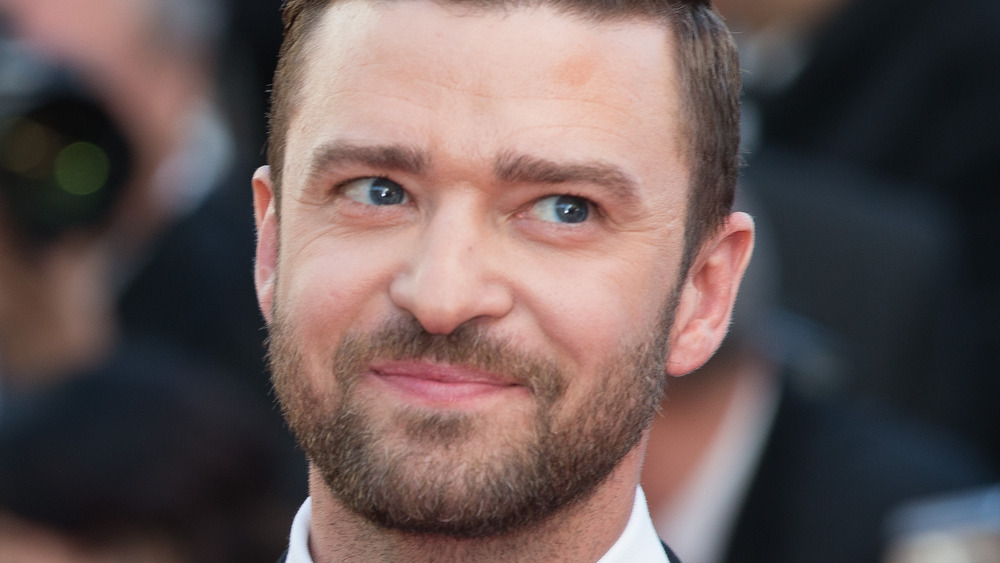 Shutterstock
When the world caught a glimpse of Janet Jackson's right nipple at Super Bowl XXXVIII, it was dubbed a "wardrobe malfunction" — but the stylist behind the outfit says the controversial moment was actually staged. Celebrity stylist Wayne Scot Lukas brushed off the idea it was an accident and instead pointed the finger at Justin Timberlake, alleging the singer "wanted a reveal" for the 2004 Halftime performance. He told Page Six, "I wouldn't call it a wardrobe 'malfunction' in a million years. It was the most functioning wardrobe in history. As a stylist, it did what it was intended to do."
According to Lukas, the "Senorita" singer was motivated by Britney Spears, Madonna, and Christina Aguilera's infamous MTV Video Music Awards kiss just months earlier — and he wanted to up the ante. Lukas said he "insisted on doing something bigger than their performance. He wanted a reveal."
Originally, Jackson was meant to wear an equally provocative outfit, a pearl G-string, which was inspired by a scene in which Kim Cattrall's Sex and the City character, Samantha, wears one. However, as award shows and concerts go, the outfit changed at the last minute to that black bustier and corset. Fortunately for Timberlake, it did not damage the "magic" of his intention. "Janet was going to be in a Rocha dress, and (Justin) was going to step on the back of her dress to reveal her butt in this pearl G-string," Lukas said. "The outfit changed a couple of days before, and you saw the magic."
Janet Jackson's stylist said she forgave Justin Timberlake long before his public apology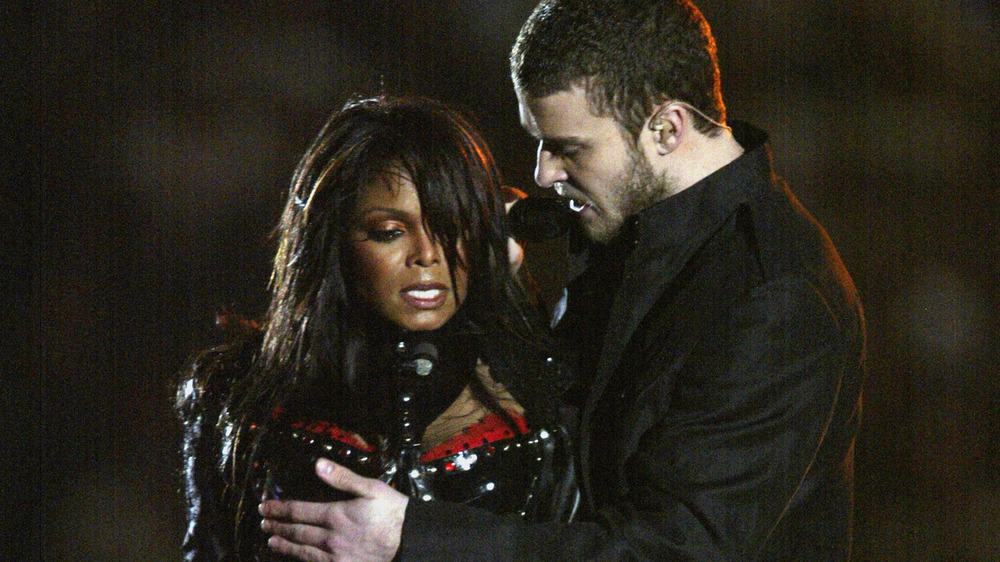 Donald Miralle/Getty Images
Despite Justin Timberlake having exposed Janet Jackson's breast to 140 million people (per USA Today), the star's stylist said the pair made amends long ago. Wayne Scot Lukas told Page Six in April 2021 that, while Timberlake may have secretly planned to rip off Jackson's provocative black bustier, he apologized to her for it long before his recent social media remarks. "Janet has already forgiven Justin in private. They made their peace a long time ago," he said.
Timberlake, who's now married to actor Jessica Biel, has been at the center of public scrutiny ever since the explosive New York Times documentary Framing Britney Spears was released on Feb. 5, 2021. The 74-minute special, which analyzed Spears' "Toxic" relationship with the media seemingly referred to Timberlake as being a possible perpetrator when he accused her of cheating on him during his "Cry Me a River" music video. Following that, fans looked into more of Timberlake's female interactions and rediscovered his infamous Super Bowl performance, which prompted him to write how "deeply sorry" he is. "I understand that I fell short in these moments and in many others and benefited from a system that condones misogyny and racism," he shared in a statement.
Stylist to the stars, Lukas' explosive Super Bowl anecdote is just one of many he will soon share in an upcoming tell-all memoir. He told Page Six he plans to reveal more juicy tidbits about dressing celebs, including Tina Turner and Donatella Versace's alleged fraught relationship.