We Just Learned More About Henry Cavill's New Relationship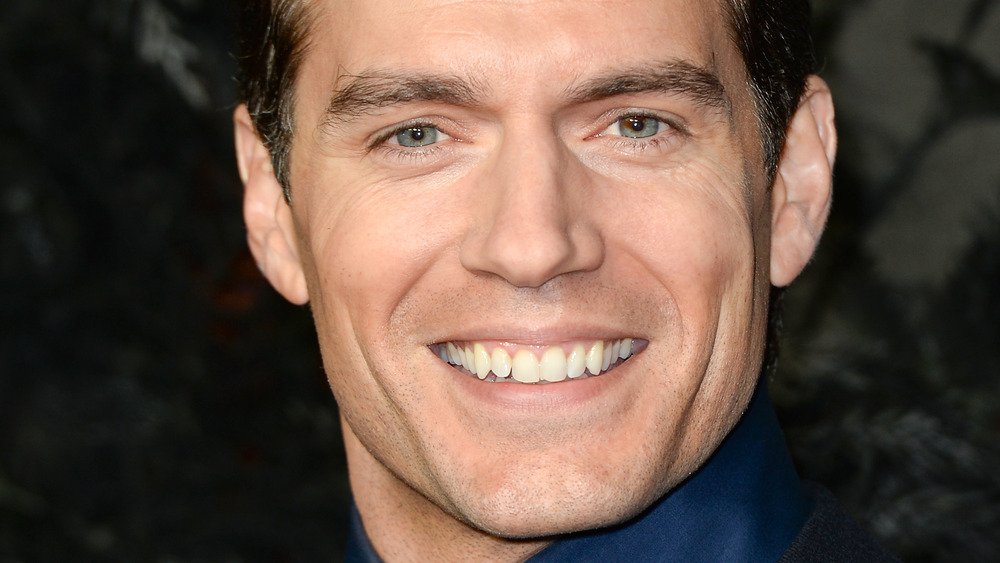 Eamonn M. Mccormack/Getty Images
One of the pitfalls of being a hunky Hollywood star is that it complicates dating, at least according to actor Henry Cavill. The notoriously private star has played just about every heartthrob you can imagine, from Superman to Theseus in Immortals to Geralt of Rivia in Netflix's hit fantasy series, The Witcher. But the attention on the star's life (and chiseled abs) isn't always positive. 
"There is obviously a flip-side to [fame] too: as soon as I get into a relationship, [there's] a slew of hate, directed at me as well as the girl, saying that I've changed," Cavill told The Rake in 2017 (via Yahoo!). "But you have to take all of that in your stride. There are positive and negative parts to all of it, but ultimately it is enormously flattering to have people care that much." He continued, "As long as it doesn't hurt anyone in my life, it is a good thing. As soon as it starts to affect people in my life, that's when I draw back."
Despite being previously linked to several notable names, including former MMA fighter Gina Carano and Kaley Cuoco of The Big Bang Theory, Cavill hasn't yet found "the one." But, that may have just changed! The movie star broke hearts all over the world when he went Instagram official with his new girlfriend on April 11, 2021. Here's what we know about the relationship so far.
Who is Natalie Viscuso?
In what could be a photo advertising the next season of The Queen's Gambit, Henry Cavill let his Instagram followers know he's a taken man. "This is me looking quietly confident shortly before my beautiful and brilliant love Natalie destroys me at chess," the Justice League actor captioned the romantic shot, which shows him smiling at his "love," Natalie Viscuso, from across the chess board. Viscuso shared the same photo to her Instagram, writing, "Just teaching my dear Henry how to play some chess ... or ... maybe he let me win?" The pair confirmed their relationship after sparking rumors when they were first spotted walking Cavill's dog together in London a few days prior.
Viscuso isn't an actor, but MTV fans may recall seeing her on the first season of My Super Sweet 16, which featured her 16th birthday bash in 2005, according to a description."Natalie has just moved from dull Roswell NM to glamorous La Jolla, CA to live with her wealthy dad and step mom," the blurb reads, letting viewers know that Viscuso's a West Coast gal. Per her LinkedIn page, as of this writing, Viscuso works as the Vice President of Television and Digital studios at Legendary Entertainment, which probably explains how she met Cavill. (Per The Hollywood Reporter, Legendary is one of the companies behind Cavill's 2020 Netflix show, Enola Holmes.) 
Will there be more chess matches in Cavill and Viscuso's future? Only time will tell!