The Real Reason Keri Hilson Bailed On Social Media - Exclusive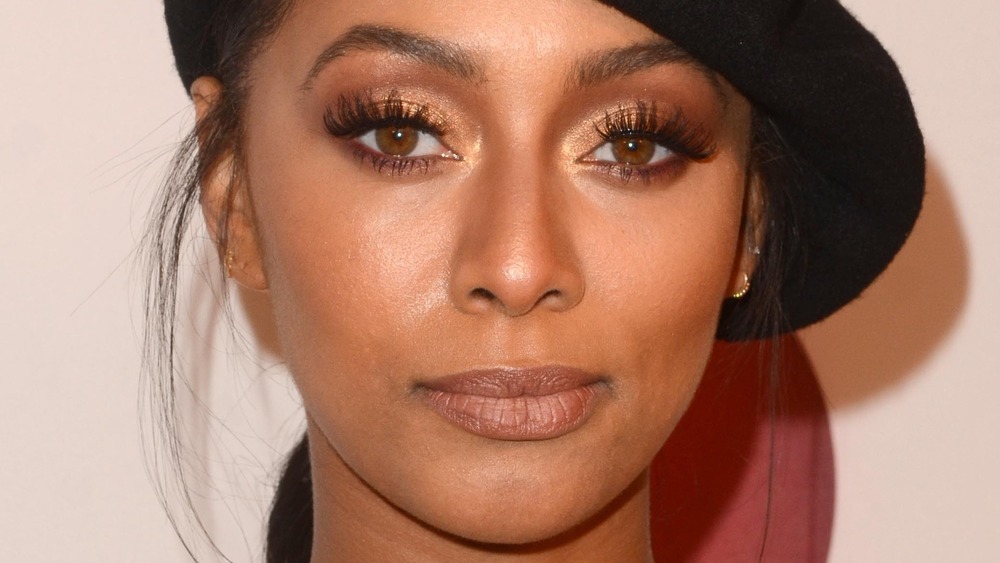 Shutterstock
In 2008, Keri Hilson was riding high on the success of "Turnin Me On," a trunk-rattling highlight from her debut album, In A Perfect World ..., that featured a strident vocal performance from Hilson and a Lil Wayne guest verse. The single peaked at No. 15 on Billboard's Hot 100 chart, and it was accompanied by a memorably choreo-heavy music video. But the drama phone started ringing for Hilson in 2009 when a supposed unofficial remix of the track leaked online. 
Never an entity wary of stirring up trouble, the internet echo chamber pointed to lyrics in one of Hilson's verses and cried foul. The line in question — "Your vision is cloudy if you think you think that you da best/You can dance, she can sing, but need to move it to the left" (via Hot New Hip Hop) — was declared to contain disses directed at Ciara and Beyoncé. And whether or not that was even true was lost in a stampede of online vitriol directed back at Hilson. Eager to move on from the static, she made the decision to go offline. 
In an exclusive interview with Nicki Swift, Hilson explained how it felt to bail on social media entirely.
Keri Hilson says don't drink the haterade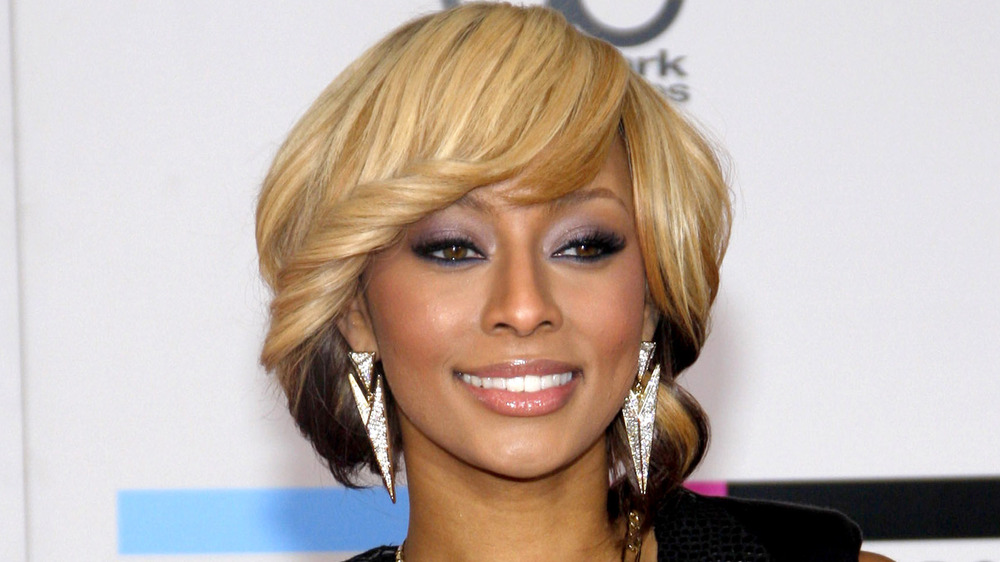 Shutterstock
Years on from the controversy surrounding her alleged dissing of Beyoncé and Ciara — which saw her shift her career focus to acting with films like the Lifetime Original Movie Lust: A Seven Deadly Sins Story – Keri Hilson can describe the way her conscious bailing from the social media landscape affected her mindset.
In her exclusive chat with Nicki Swift, Hilson characterized the decision as one she needed to make in order to find some mental clarity. "It allowed me to realize that the criticism, both the criticism and the praise, can be equally damaging, equally dangerous," she said. "You're inheriting these ideas that people have about you, these opinions that people have about you. You inherit them into your subconscious. And that can be a very dangerous thing, whether it's good or bad." 
We all know how loud the social media chatter can get, but Hilson said it's important to remember your power. "While you're developing your confidence, your ideas about yourself, trying to find some stability and structure in your life or whatever that is for you, I think it's really good to put the peanut gallery on mute."
Lust: A Seven Deadly Sins Story is now available to stream on Lifetime.