The Tragic Death Of Joseph Siravo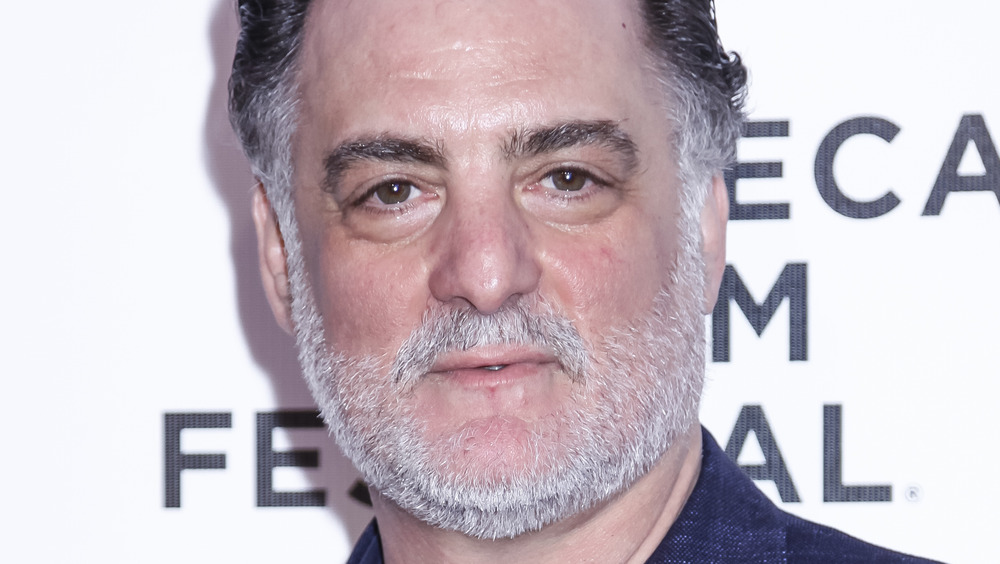 Shutterstock
Joseph Siravo, best known for his roles in The Sopranos and Jersey Boys, died on April 11, 2021. Per Variety, the actor had been ill for a long time. He was diagnosed with both stage 4 prostate cancer and colon cancer and NJ.com revealed that he had part of his colon removed. Although many outlets reported Siravo died at 64, his family confirmed to Deadline that the actor died at age 66.
The HBO series The Sopranos introduced audiences to a powerful Italian-American mafia family. Tony Soprano, played by the late James Gandolfini (whose son looks just like him), became television's first antihero with his complex, layered persona. A huge part of understanding Tony was looking back relationship with his father. Siravo played the part of Tony's dad, Johnny Boy Soprano. 
Before he took on the role of "Nonno Joe" in The Sopranos, Siravo was born and raised in Washington, D.C., according to Variety. He graduated from NYU's Tisch School of the Arts theatre program before launching his decades-long career in acting, which began with a part in Carlito's Way. In more recent years, the actor portrayed Fred Goldman, the father of Ronald Goldman, in The People vs. OJ Simpson: American Crime Story. Siravo also made an appearance in the 2019 political drama The Report.
Joseph Siravo had a prolific career on screen and stage
Joseph Siravo's most famous role was undoubtedly Johnny Soprano, the father of James Gandolfini's mobster character in HBO's The Sopranos. But as Variety observed, he also appeared in television series like For Life, The Blacklist, Made in Jersey, Dirty Sexy Money, and Law and Order. Siravo's career thrived on Broadway as well, leading him to star in Tony Award-winning productions of Oslo, The Light in the Piazza, and a national tour of Jersey Boys.
When news of his death broke, former colleagues took to social media to share their shock and grief. Garry Pastore of The Sopranos posted a tribute on Instagram. "RIP my dear friend, who fought an incredible fight. I will miss you. See you on the other side," Pastore wrote. Another Sopranos alumnus, Maureen Van Zandt, tweeted, "Just heard Joe passed away. A talented and lovely man. A perfect Johnny Boy Soprano. Deepest condolences to his family and friends."
Fellow The Sopranos star Michael Imperioli's Instagram read, "Joe was an excellent actor and a wonderful guy and he will be missed dearly." He delivered some high praise, "His performance of Johnny Boy Soprano was spot on and he also made a perfect John Gotti in Nick Sandow's The Wannabe. In my opinion he was the best of all the actors who've played the Teflon Don. Farewell Joe. Until the next life my friend."
Broadway actor Kelli O'Hara also gave a salute to Siravo on Twitter, writing, "the stage and screen and I will miss you."
Joseph Siravo's daughter paid tribute to her famous dad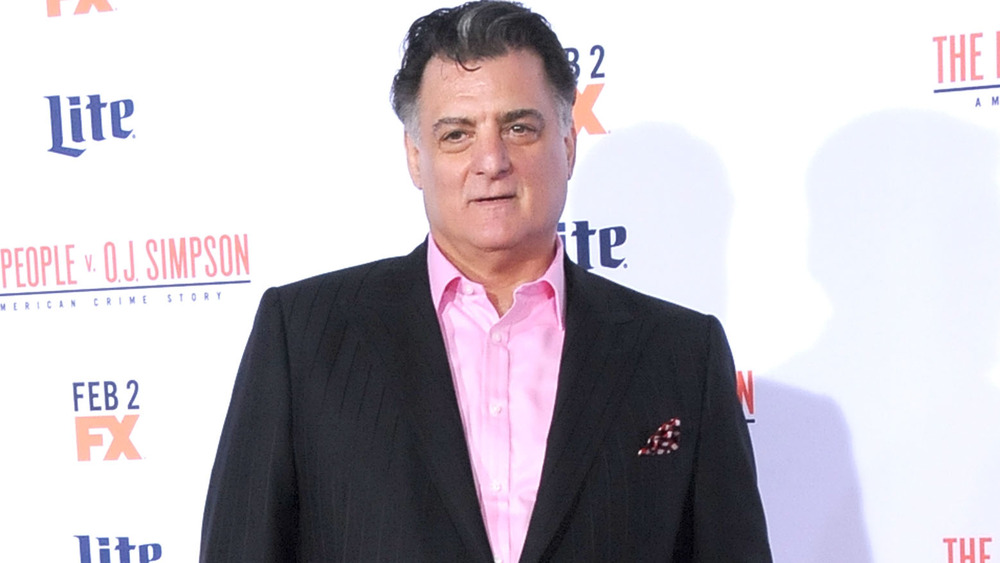 Barry King/Getty Images
On The Sopranos, Joseph Siravo's mafia captain character was only seen in dream sequences or flashbacks to Tony's childhood, since he had already died when the HBO drama began. Who could ever forget the scene where Tony was only a child when his father made him watch how he cut someone's finger off?  "What you seen today Anthony, a very sad thing. You disobeyed your old man, and I oughta give you the belt. But I gotta say... a lot of boys your age would have run like a little girl. But you stayed," he crowed. No wonder Tony needed therapy and suffered from anxiety attacks!
Thankfully, Siravo had a very different, love-filled relationship with his own child IRL. BBC reported that Siravo's daughter Allegra Okarmus broke the news of his death on social media. She took to her private Instagram account, which the outlet quotes, and wrote a touching tribute to her dad. "I was by his side when my dear father passed away this morning, peacefully, in his beloved Treehouse," Okarmus penned before adding, "We are both so lucky to be so intensely loved. I am so immensely grateful to have had him here on earth and I know that he hasn't gone very far."
One thing is certain, Siravo will be missed.