Joseph Siravo: How Much Was The Famous Actor Worth At The Time Of His Death?
Shutterstock
Joseph Siravo died on April 11, 2021 of cancer. Despite numerous reports that claim Siravo was 64 years old at the time of his death, his family confirmed to Deadline that he was, in fact, 66. The actor collected plenty of accolades across the big and small screen during his time in the spotlight, but he's arguably best known for his role as "Johnny Boy" Soprano in the HBO series The Sopranos. He appeared in flashbacks as his on-screen son Tony Soprano (played by the late James Gandolfini) struggled to make peace with their relationship in therapy.
Siravo's daughter Allegra Okarmus shared a touching message on Instagram (via BBC). "I was by his side when my dear father passed away this morning, peacefully, in his beloved Treehouse," she wrote. "We are both so lucky to be so intensely loved. I am so immensely grateful to have had him here on earth and I know that he hasn't gone very far."
One would think that Siravo's lucrative acting career would yield a massive fortune. Keep reading to see how much he was really worth.
Joseph Siravo struggled with cancer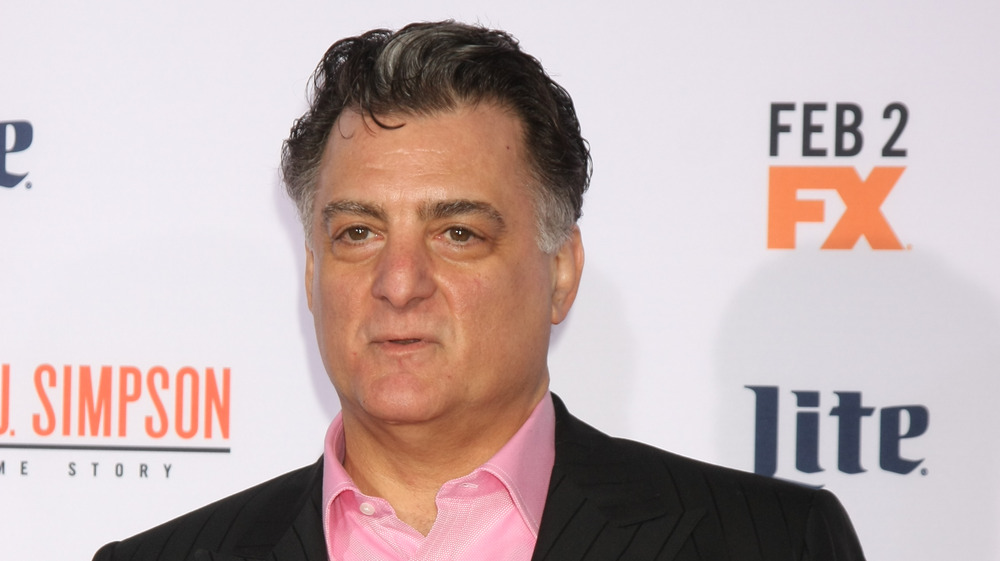 Shutterstock
Joseph Siravo was worth an estimated $1 million to $5 million at the time of his death, according to Express. The actor struggled with cancer, however, so it's possible said treatments made an impact on his overall earnings. In 2017, he was diagnosed with stage 4 prostate cancer and was eventually diagnosed with colon cancer. Part of his colon was removed, according to NJ.com. Yet, no matter what struggle he might have faced, his legacy remains priceless.
Michael Imperioli starred alongside Siravo on The Sopranos, and took to Instagram to honor his former co-star. "Joe was an excellent actor and a wonderful guy and he will be missed dearly," he wrote. "His performance [as] Johnny Boy Soprano was spot on and he also made a perfect John Gotti in Nick Sandow's The Wannabe. In my opinion, he was the best of all the actors who've played the Teflon Don."
In addition to The Sopranos, Siravo enjoyed a successful run as Gyp DeCarlo in the first U.S. tour of the Broadway musical Jersey Boys from 2006 to 2012, via The Hollywood Reporter. He also starred in productions of Oslo and The Light In The Piazza. Siravo appeared as Fred Goldman in the 2016 FX series American Crime Story: The People v OJ Simpson.
When he wasn't on stage, Siravo was a private acting tutor and part of New York University's Grad Acting Faculty, per the outlet. The actor also landed supporting roles in ABC's For Life and Amazon's The Report. Our thoughts are with the Siravo family as they mourn this tragic loss.