The Significance Of The Flag Adorning Prince Philip's Casket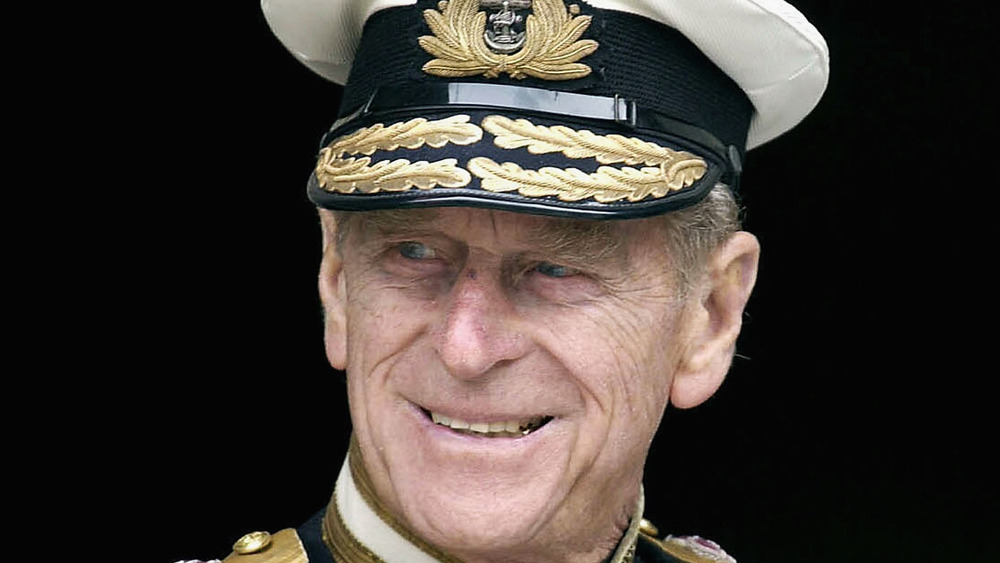 Anwar Hussein/Getty Images
Prince Philip died at 99 on April 9, 2021, and funeral services are scheduled for Saturday, April 17. Details regarding the plans have started to emerge, including the fact that his casket will bear a flag with some meaningful symbols.
As BBC detailed, the royal funeral will be held on the grounds of Windsor Castle. The afternoon service will be held in St. George's Chapel, a location that has been utilized for a number of significant royal events. Prince Philip reportedly requested a low-key funeral, or at least as low-key as is likely to happen given his place in the family.
The funeral will be a ceremonial one, as was done with Princess Diana in 1997 as well as the Queen Mother in 2002. State funerals are typically reserved for monarchs, although that's not always the case. The service will be a fairly quiet affair not only because of Prince Philip's preferences, but also because of the ongoing coronavirus pandemic. There will be a procession as Philip's casket is moved to St. George's Chapel, and some members of the family will walk behind it. Queen Elizabeth II, Philip's wife of many decades, will go separately.
Prince Philip's personal flag will drape over his casket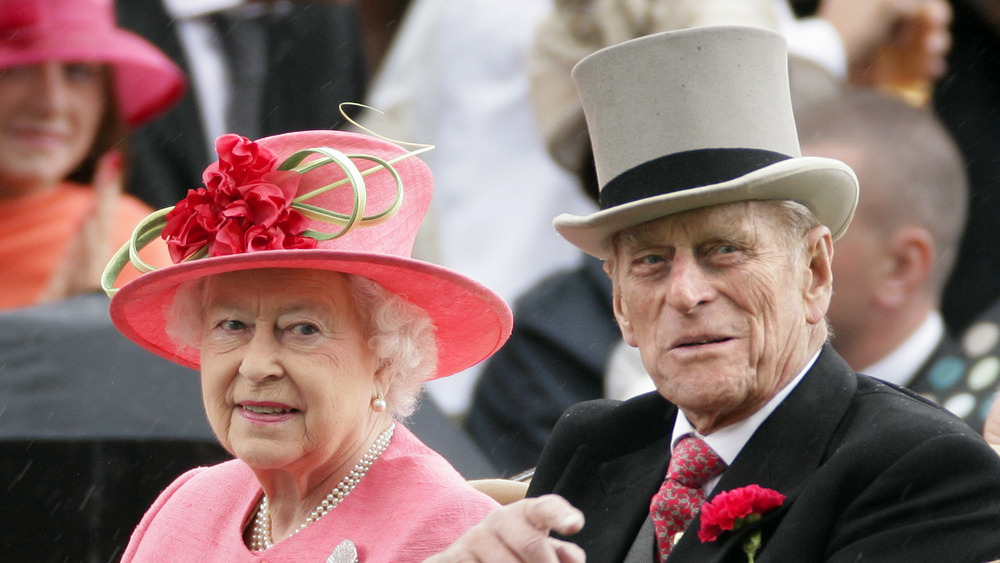 Max Mumby/indigo/Getty Images
The casket of Prince Philip will be covered by his personal flag (via BBC). The flag consists of several meaningful symbols tied to various components of Philip's long life. There is a white cross on it in one corner that is from the flag of Greece. Philip was born in Greece, but he renounced his Greek title after getting married to the then-Princess Elizabeth in 1947. He took on the name Mountbatten at that time, a name that was tied to his mother and her family.
Another section of the flag displays a nod to the Danish royal family. Prince Philip was a member of Denmark's house of Glücksburg, thus a simplified coat of arms representing the country is a part of his personal flag. This portion of the flag is made up of three dragons along with a number of hearts taken from the Danish coat of arms.
The coat of arms representing the Mountbatten family consists of black and white stripes. The final coat of arms incorporated into Prince Philip's personal flag portrays the Edinburgh castle. This references Philip's title as the Duke of Edinburgh. In addition to Philip's personal flag, the casket will also be covered with a wreath of flowers, and his naval cap and Royal Navy officer's sword will sit atop it.