Prince Philip Died On An Important Day In Prince Charles' Life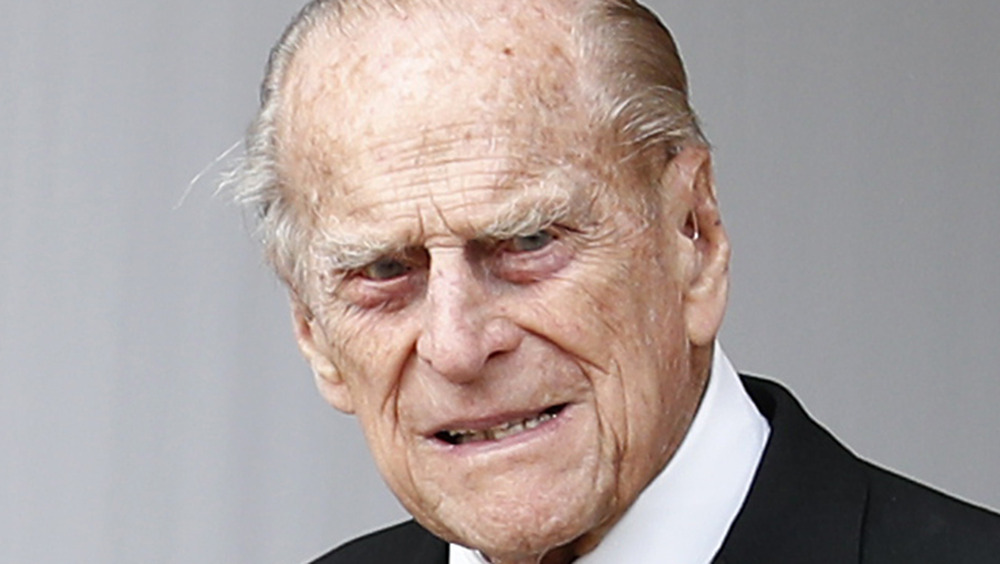 Wpa Pool/Getty Images
Prince Charles is mourning the death of his father, Prince Philip. Buckingham Palace announced the Duke of Edinburgh's death on April 9, 2021, noting that he died "peacefully" at Windsor Castle. As it happens, Philip's death came on a day that is quite notable in the life of his son, Charles.
The relationship between Prince Charles and Prince Philip was reportedly quite strained over the years. Their respective personalities were reportedly different from one another, but, despite the supposed challenges in their relationship throughout the years, the two men seemed to have found ways to connect during the last years of Philip's life.
In fact, on the day that Prince Charles married Camilla Parker-Bowles, it was noticed that Prince Philip demonstrated a more supportive, gentler side toward his son than had previously been typical. The Duke of Edinburgh was seen smiling during a highlight reel of the family's festivities, seemingly pleased for his son. More recently, Charles acknowledged that it had been difficult not seeing his father regularly during the coronavirus pandemic, according to Town & Country.
So how is the date of Prince Philip's death linked to an important time in Prince Charles' life? We explain the situation here.
The significant day in Prince Charles' life
Chris Jackson/Getty Images
It just so happens that April 9 is the anniversary of when the Duke and Duchess of Cornwall got married, according to Us Weekly.
Prince Charles and Camilla Parker-Bowles wed in a civil ceremony at Windsor Castle in 2005. Although Queen Elizabeth II and Prince Philip attended a prayer and dedication at St. George's Chapel for Charles and Camilla's wedding, they did not go to the actual ceremony. In 2020, the Instagram page for Prince Charles and Camilla highlighted their 15th wedding anniversary. A video clip of wedding day highlights was posted along with a thank you to everyone who sent well wishes. According to Us Weekly, it had been customary for their anniversary to be recognized on Instagram each year. In 2021, however, the couple went a different route.
Rather than highlight Prince Charles and Camilla's wedding day, a grand photo of Prince Philip got posted on their Instagram page instead. The caption recognized his death and the snap was a black-and-white image that featured the Duke of Edinburgh in his military uniform. Going forward, it seems that Charles will have plenty of reason to reflect on his life as he both celebrates the day with his wife and mourns the death of his father.