Meghan Markle's Friends Speak Out About Her Not Going To Prince Philip's Funeral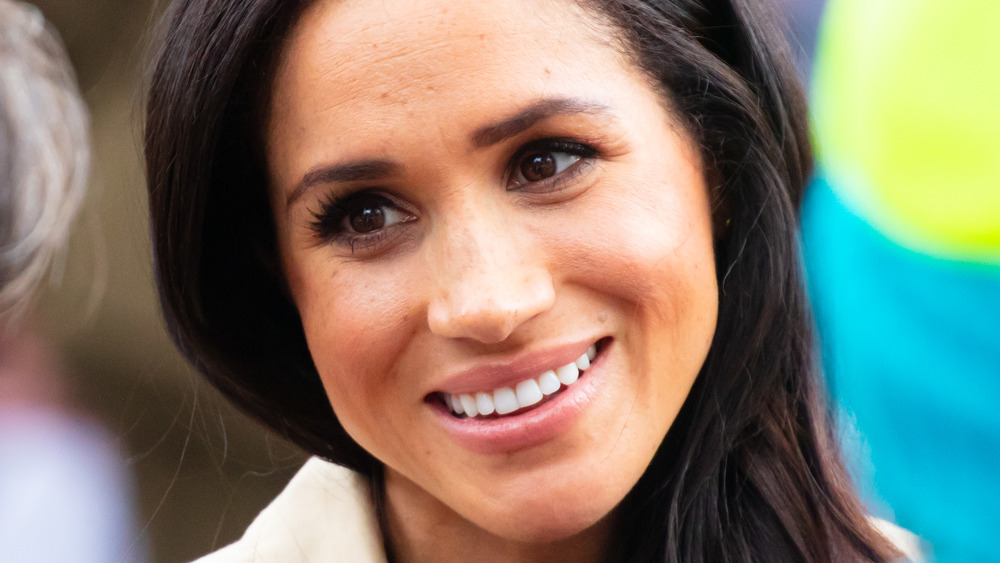 Shutterstock
The royal family has been, as the kids say, going through it in the first few months of 2021. Just a little over a month after Prince Harry and Meghan Markle gave an explosive interview with Oprah Winfrey about their decision to step down from official royal duties, the oldest living member of the royal family, Prince Philip, died at age 99. Prince Harry flew back from his and Meghan's home in California to attend the funeral while Meghan, who is pregnant with the couple's second child, did not.
Royal family watchers on both sides of the Atlantic were, predictably, full of speculation as to why Meghan chose not to attend. Was it simply due to the risks of flying while pregnant? Or was it because, as some have suggested, Prince Philip was the royal family member who voiced "concerns" about Harry and Megan's first child Archie's skin color before he was born because Meghan is Black?
Well, the Duchess of Sussex's friends have officially weighed in with the real story.
Meghan Markle is apparently just being supportive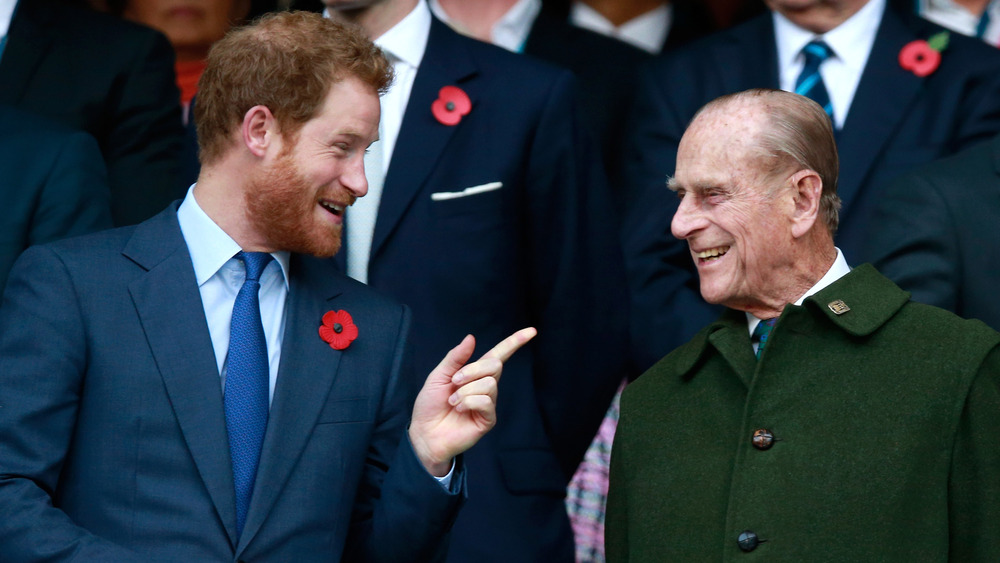 Phil Walter/Getty Images
According to The Daily Mail, friends of Meghan Markle have said that her decision not to fly to London for the funeral was based on several factors, one of which was that she simply didn't want "to be the center of attention." This seems fair!
The friend also said that Meghan's primary concern was for her husband, Prince Harry, and that she left the ultimate decision on whether or not she should travel with him up to him. The couple's interview with Oprah Winfrey in March of 2021 made clear that there are still tensions within the family, and in particular between Harry and his father and brother.
According to the friend, Meghan views this as a time for family to come together and mend fences. "Meghan said it's during these times when family should come together, put their differences aside and unite as one. She said this is what Prince Philip would want and that she's willing to forgive and move forward."
A further concern, as was reported earlier, is that Meghan is six months pregnant and was advised by her physician not to travel. Meghan's mother, Doria Ragland, is also said to be adamant that she not risk her health or pregnancy by traveling so far at this point. Meghan's friend added, "She said the Queen understands her absence and would want her to stay safe and healthy for the baby." At the end of the day, despite it all, family is family.