This Is What Will Happen To Prince Philip's $30 Million Estate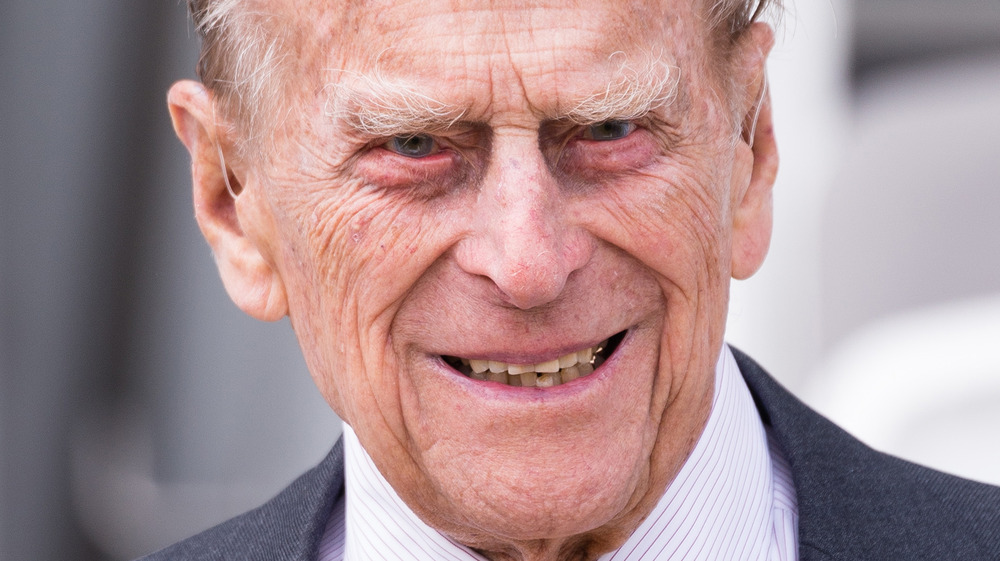 Jeff Spicer/Getty Images
The British royal family suffered a sad loss on April 9, 2021 when Buckingham Palace announced the death of Prince Philip, just two months before what would have been his 100th birthday. The statement (via Evening Standard) confirmed that Prince Philip had died "peacefully" at Windsor Castle, where he and his wife, Queen Elizabeth II, had been staying amid the coronavirus pandemic.
The statement added that the royal family "join with people around the world in mourning his loss." On the afternoon of Philip's death, his son Prince Charles was seen visiting the queen at Windsor Castle. People reported that Charles "paid his respects after the death of his father" and spent some time with his mother.
A number of other royals have shared heartfelt tributes to Philip and revealed how the queen is doing, including Prince Andrew, who told BBC that his father's death had "left a huge void in [the queen's] life." He added that losing Philip was "a huge loss" for everyone, and noted that his family had been "rallying around" his mother at such a difficult time.
But many royal watchers have been wondering what will happen to Philip's wealthy estate in the wake of his passing. Read on to find out.
Who could inherit from Prince Philip?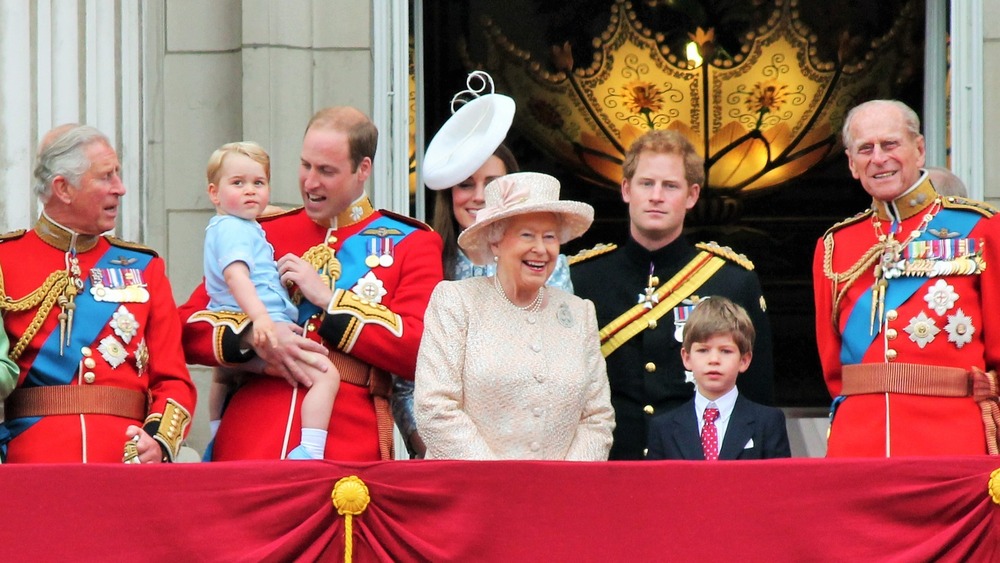 Shutterstock
According to Celebrity Net Worth, Prince Philip had a net worth of $30 million at the time of his death. Much of that sum came from his career in the navy and his many years as a working senior member of the royal family, as Style Caster reported he earned around $500,000 a year from the Sovereign Grant. Express also claimed the late royal owned stocks and invested in art.
As for what will happen to all that following Philip's death, it's thought that many of his assets will remain the property of the queen. It's believed the stocks and art collection in particular were shared by the couple and will stay hers. However, some of his estate is likely to be split between Philip and Queen Elizabeth's four children: Prince Charles, Princess Anne, Prince Andrew, and Prince Edward.
It's not known if Philip made a will, though Metro reported it's "likely" he did. It hasn't been common for the contents of a royal's will to be made public since the 1910 death of Edward VII, though Princess Diana's will was shared with the public after her death in 1997. Should Philip's will exist, it's likely he would have left some of his estate to his children; his eight grandchildren, including Prince William and Prince Harry; and potentially even his 10 great-grandchildren.
But regardless of which royals do or don't inherit anything from Philip, we're wishing them the best at such a sad time.