The Real Reason This Top 12 Contestant Dropped Out Of American Idol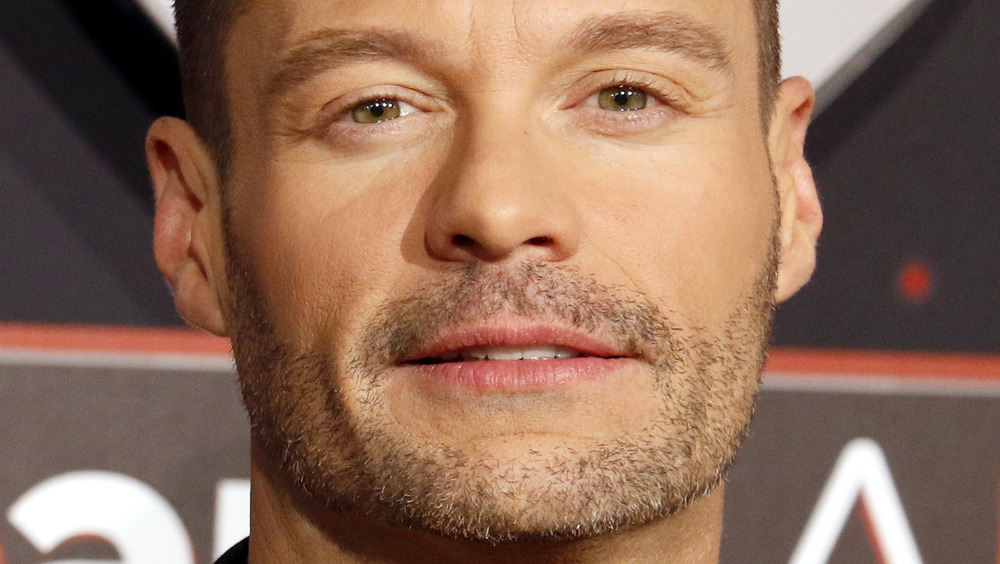 Shutterstock
Making it to the Top 12 on American Idol seems like the ultimate dream for a musician. Since it debuted in 2002, the former Fox turned ABC show has launched the careers of some of the biggest stars in the music industry, including Kelly Clarkson, Carrie Underwood, Jennifer Hudson, and Adam Lambert.
Clarkson and Underwood, in particular, have repeatedly credited the series for their success and still gush over the launching pad today. "18 years ago today was the finale of the first season of American Idol and it changed my life!" Clarkson tweeted in September 2020. "I'm still hustlin 18 years later because I know I am blessed to have the opportunities and I still love my purpose!" Underwood — who almost did not compete — shared a similar sentiment in December 2020 when she admitted she knew she would not have had the incredible career she has had without the talent search. "I got so lucky to work with some of the best people – a lot of whom I still work with today. It was a great experience and I definitely wouldn't be here without that," she told the Toronto Sun.
But, while many singing hopefuls would give pretty much anything to get to the live shows, making it all the way to the end and having a huge career does not always work out. Just ask Season 19 contestant Wyatt Pike.
'Personal reasons' forced Wyatt Pike out of American Idol
During the April 12, 2021 episode of American Idol — which was without judge Luke Bryan — longtime host Ryan Seacrest revealed that one of the most promising contestants, Wyatt Pike, had left the competition. "I have to tell you that finalist Wyatt Pike will not be competing in the competition. He had to drop out, but we wish him the very best," Seacrest said of the frontrunner, per People. A rep for the show told The Washington Post, "Wyatt could not continue due to personal reasons, and we cannot comment further."
It's not known more explicitly what those "personal reasons" are, though Wyatt appeared to confirm on Instagram on April 7, 2021 that he had returned home to Utah. He shared a stunning photo of the mountainous scenery and another of him driving and wrote, "Something to feel this through: home. Thankful for the rollercoaster I'm on today." He tagged his location as Park City, Utah.
It also seems possible his official departure may have happened only a few hours before the show. A clue lies on American Idol's Twitter page. Mere hours before American Idol went live on April 12, 2021, a tweet urged fans to show love to the Top 16 and tagged Wyatt's account. The April 11, 2021 episode was pre-taped, but the following night's installment featured the first live performances of the season.
Whatever his "personal reasons" may be, we are wishing Wyatt the best.