Pete Davidson Confirms New Information About His Love Life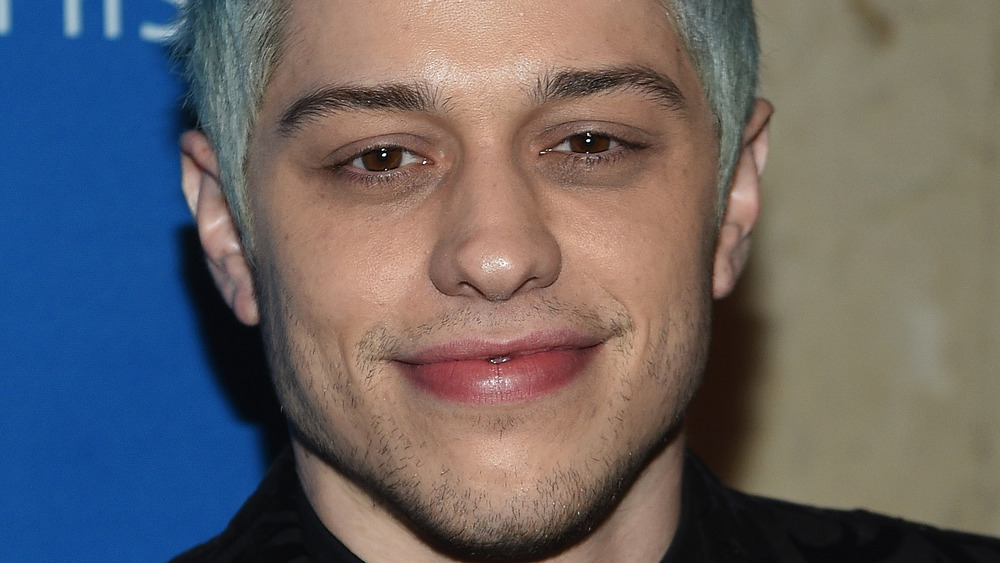 Dimitrios Kambouris/Getty Images
Pete Davidson isn't single — and he has confirmed it, according to the Daily Mail, but you probably already knew that, right? The Saturday Night Live actor had a virtual conversation with Marquette University students on April 11, 2021, and revealed that he is, in fact, dating someone — but it's what he actually said that is causing fans to freak out. He basically gave a clue about who he is dating, without revealing too many details, and fans are totally convinced they know who he's with. Of course, there have been rumors swirling about Davidson possibly dating a certain actor on a very popular Netflix series. 
Davidson has been linked to Bridgerton actor Phoebe Dynevor for several weeks now, with reports that the two have traveled across the pond to see each other a couple of different times. However, despite some fans claiming to see the two together either in the UK or in New York, according to the Daily Mail, there hasn't really been any confirmation that they are indeed dating. Davidson's latest tidbit could be the confirmation that people have been waiting for. Keep reading to find out what he said.
Pete Davidson was asked about his celebrity crush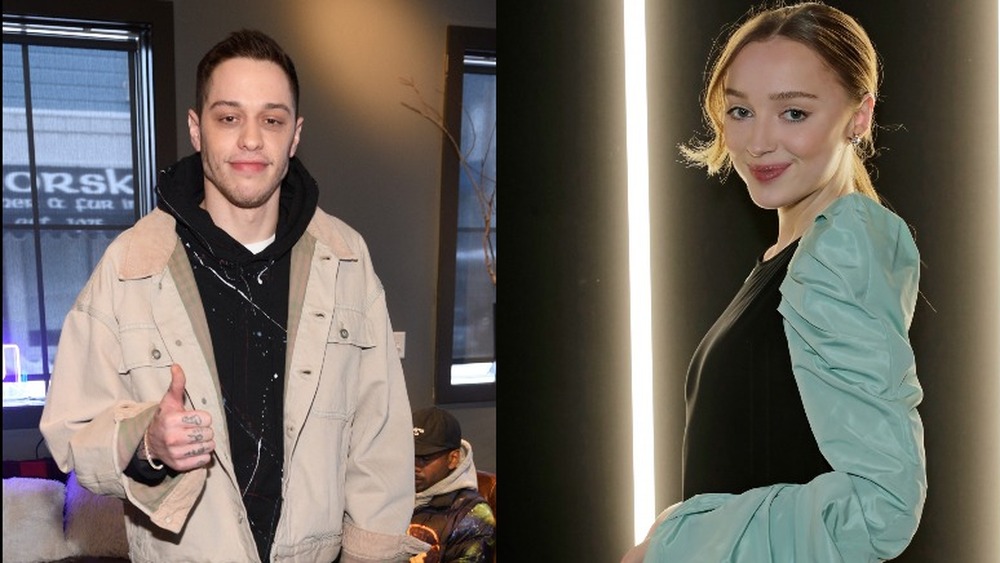 Getty
During the Q&A with Marquette University students, Pete Davidson was asked who his celebrity crush is, according to the Daily Mail. He seemed to get a little bit shy, and there was a huge smile on his face when he responded. "I'm with my celebrity crush," he said, adding "that is all I can speak on." This coy response may have confirmed that the rumors about Davidson and Phoebe Dynevor are true, despite Davidson not actually saying the name of his celebrity crush.
The two actors are said to be carrying on a long distance relationship, and are reportedly taking things slow. "Pete and Phoebe are still going strong despite not being able to physically spend time together. They keep in touch over text and FaceTime. Right now, they're just focused on work," a source told Us Weekly in early April 2021, adding "They're not looking to rush things."