Why Will Smith Has Stopped His New Movie From Filming In Georgia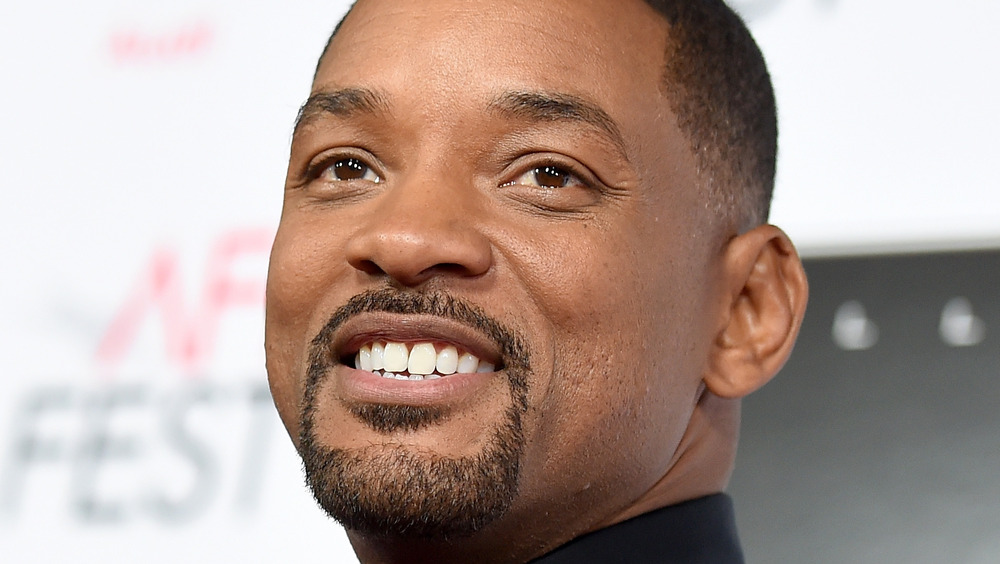 Kevin Winter/Getty Images
Will Smith is boycotting production of his new film in Georgia amid the state's new "regressive voting laws." Smith's new slavery film Emancipation was scheduled to shoot in June 2021 (per CBS News), but he and director Antoine Fuqua said in a joint statement they couldn't support Georgia's laws that are "designed to restrict voter access."
It's the first film to pull out of the southern state since the new laws were signed by Georgia's Republican Governor Brian Kemp in April, per BBC. Activists and some Democrats say the restrictions will inhibit Black and other underrepresented communities to partake in elections, per Yahoo News!
"At this moment in time, the Nation is coming to terms with its history and is attempting to eliminate vestiges of institutional racism to achieve true racial justice," Smith and Fuqua began in a statement released to Deadline. They called the new voting laws "reminiscent of voting impediments that were passed at the end of the Reconstruction to prevent many Americans from voting."
The new measures now require voters to provide identification, which the BBC says will "disproportionately affect black Americans" as they're less likely to have ID, and will limit the number of "drop boxes" for absentee voting — meaning people will have to travel further out to cast a ballot. Legislation also forbids volunteers from giving out water or food to those waiting in long queues. 
It's possible the film industry may follow Smith's lead, particularly after President Joe Biden recently called the law "Jim Crow in the 21st Century" and "a blatant attack on the Constitution." 
#NoMoreFilminginGeorgia began trending on Twitter following Georgia's new voting laws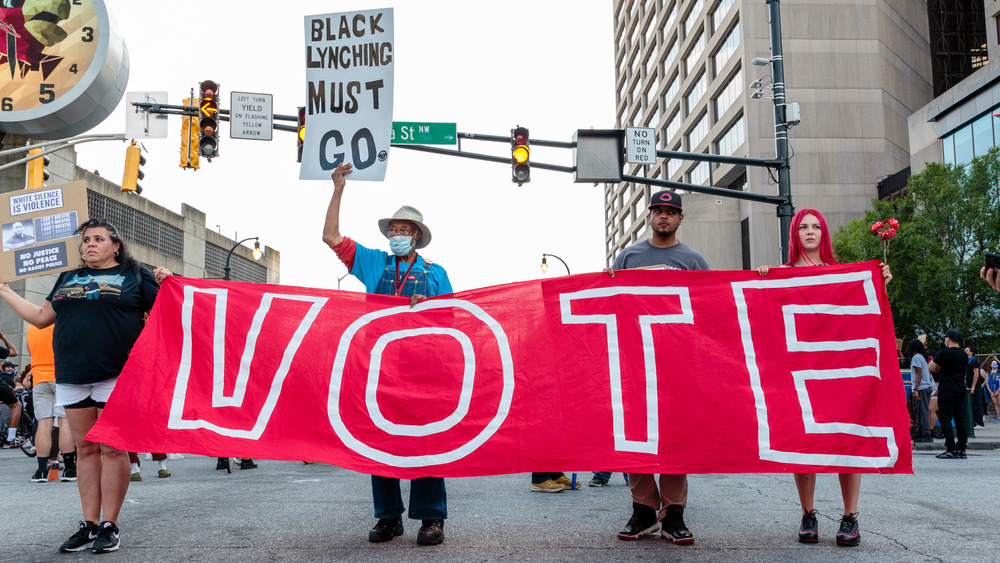 Shutterstock
Supporters of Georgia's new voting legislation say "it'll restore voters' confidence in the election process and make elections more secure," according to USA Today — but critics believe the new reform will do more harm than good. Being likened to the Jim Crow era (19th and 20th Century laws that enforced racial segregation in the South), it's understandable why Will Smith pulled his Apple-financed film Emancipation, given the racially charged nature of it. Emancipation follows the true story of a slave on the run, Peter (played by Smith), who escapes a near-death whipping in Louisiana, per Deadline.
Despite the political connotations tied to Smith's film, other actors and directors have been spreading the word on social media, advising others to cease film production within the state. The director of Ford vs Ferrari and now the new Indiana Jones movie, James Mangold, said on Twitter he "didn't want to play there" because of Georgia's new law, per BBC. "Georgia has been using cash to steal movie jobs from other states that allow people to vote," he claimed. Star Wars actor Mark Hamill also endorsed Mangold's tweet by using the hashtag "#NoMoreFilminginGeorgia."
Meanwhile, major events and corporations in the state have publicly slammed the voting reform with Major League Baseball moving its All-Star Game out of Atlanta, and Coca-Cola and Delta Airlines publicly criticizing the laws, per Yahoo News! However, in a move which would seem to conflict with internalized values, Martin Luther King Jr.'s daughter has pleaded for filmmakers to reconsider a mass exodus of the state.
Martin Luther King Jr.'s daughter says film-makers leaving will 'increase the harm of both racism and classism'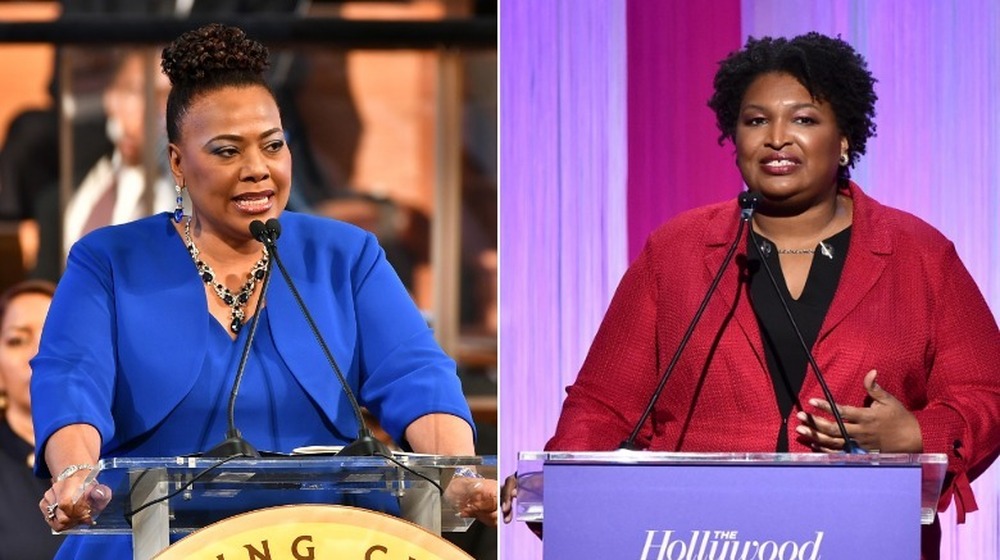 Paras Griffin, Alberto E. Rodriguez/Getty Images
According to Georgia's film commission, the state is considered a "leading destination in the world for filming" due to tax breaks, lower costs, and temperament weather. More top-grossing movies and shows are shot there "than anywhere else in the world," with Deadpool, Avengers, WandaVision, Stranger Things, and The Walking Dead recently shot there. 
However, Georgia's new laws may jeopardize its high-ranking position within the film industry. Martin Luther King Jr.'s youngest child Bernice King — an Atlanta native — told people on Twitter to "stop the #BoycottGeorgia talk," per The Hollywood Reporter. She said, "That would hurt middle class workers and people grappling with poverty. And it would increase the harm of both racism and classism." While Georgia politician and voting rights activist Stacey Abrams pleaded for those across the country "to not boycott us" and advised "there are better ways to protest law" than companies and studios pulling the plug on the state.
Film and TV production generates more than $10 billion for the state each year, and Tyler Perry Studios, the only Black-owned studio in the country, is also based in Georgia.