Jada Pinkett-Smith And Will Smith Don't Believe In Monogamy. Here's Why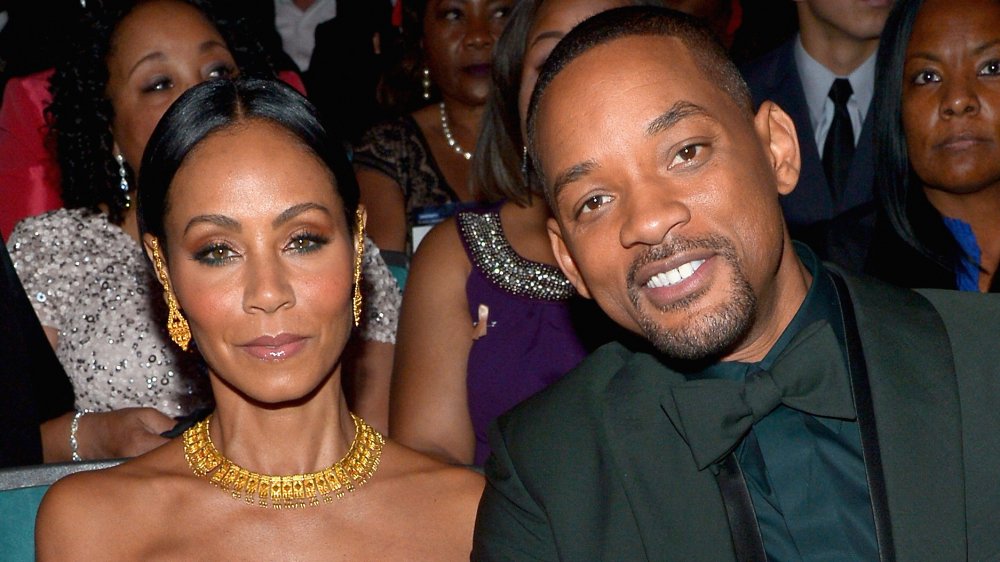 Charley Gallay/Getty Images
When it comes to long marriages in Hollywood, it's hard to find shining examples. That being said, there are some couples who have defied the odds and are still together. Case in point? Tom Hanks and Rita Wilson (married in 1988), Sarah Jessica Parker and Matthew Broderick (married in 1997), Denzel and Pauletta Washington (married in 1983), and Will Smith and Jada Pinkett-Smith (married in 1997) — just to name a few. 
Many of the most successful couples spend a majority of their time out of the public eye. Interestingly enough, Will and Jada walk the fine line of staying mostly out of view but occasionally giving revealing interviews about their marriage.
The couple met in 1994 on the set of Will's '90s television show, The Fresh Prince of Bel-Air, when Jada auditioned to play his girlfriend. She didn't get the part, but the two connected and after a couple years of dating (and Will getting divorced from his first wife), the two tied the knot on New Year's Eve in 1997, per Oprah Magazine.
One of the couple's defining characteristics is being refreshingly open and honest about the trials and tribulations of marriage – specifically, their marriage. One venue they've used to speak candidly is Jada's Facebook Watch series, Red Table Talk. Jada explained why the couple is so open when she visited The Late Show With Stephen Colbert in 2019. "[It] was really to kind of get rid of the idea that people in the public eye have perfect relationships," Jada told the late night host. "We were kind of sick of living up to that."
Jada Pinkett-Smith isn't Will Smith's 'watcher'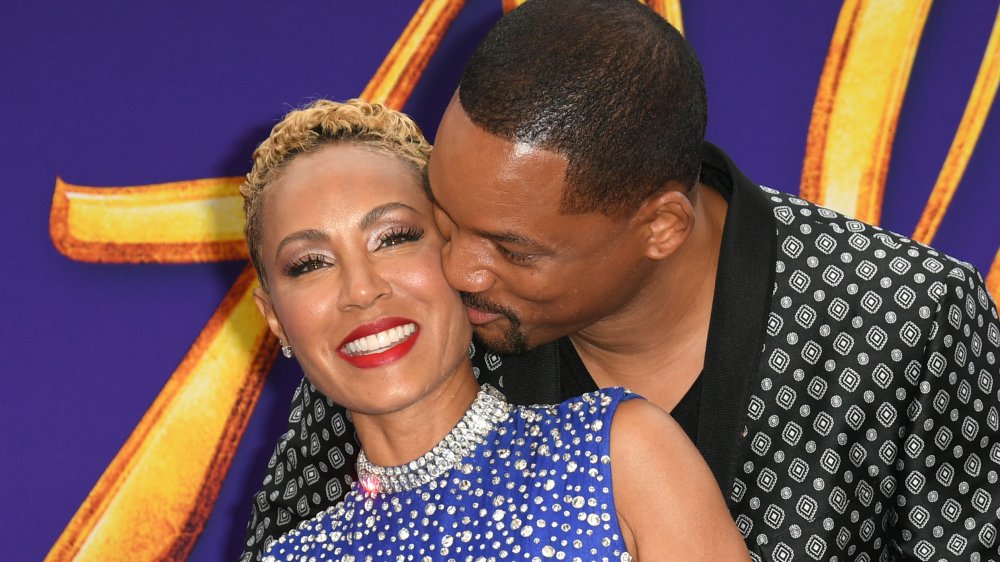 Kevin Winter/Getty Images
Will Smith and Jada Pinkett-Smith said "I do" in 1997 and have been learning and growing ever since. However, that hasn't stopped speculation about their marriage and rumors have long run rampant that they have an open marriage.
A 2013 interview raised eyebrows when Jada seemed to reveal that Will has free rein when it comes to their relationship. "I've always told Will, 'You can do whatever you want as long as you can look at yourself in the mirror and be okay,'" she told HuffPost Live. "Because at the end of the day, Will is his own man. I'm here as his partner, but he is his own man. He has to decide who he wants to be and that's not for me to do for him."
In a 2015 interview with Howard Stern on his SiriusXM show (via The Independent), she confirmed her feelings again on the long-standing rumors. "You gotta trust who you're with, and at the end of the day, I'm not here to be anybody's watcher," Jada said. "So, he's got all the freedom in the world, and as long as Will can look himself in the mirror and be OK, I'm good."
In a post on her verified Facebook page (via Oprah Magazine), she clarified once again. "Will and I BOTH can do WHATEVER we want, because we TRUST each other to do so," she wrote in 2013. "This does NOT mean we have an open relationship ... this means we have a GROWN one.