The Truth About Jimmie Allen's Fiancee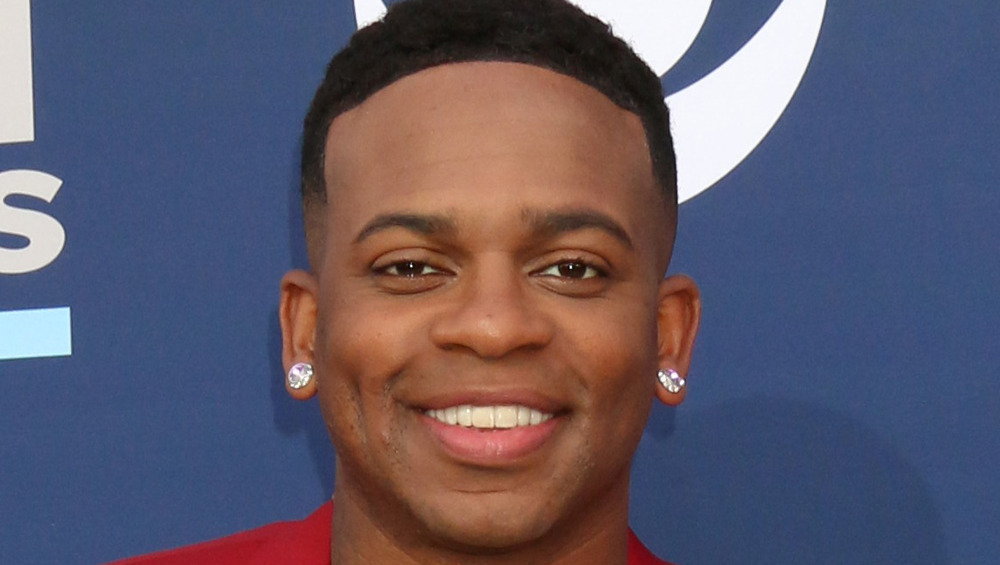 Shutterstock
Country singer Jimmie Allen has had one heck of a come-up. Since releasing his debut album Mercury Lane in 2018, Allen has "made history as the first Black artist to launch a career with two consecutive No. 1 hits on country radio," with his singles "Best Shot" and "Make Me Want To" (via his official website). 
While 2020 marked a break for most people, Allen kept on thriving. He released his fastest-streamed single so far, "This Is Us," featuring Noah Cyrus. At the 2020 CMA Awards, he was nominated for New Artist of the Year and gave a live performance, according to Country Living. In 2021, the Academy of Country music named him New Male Artist of the Year ahead of their annual award show, tweeting a video in which Keith Urban virtually delivered Allen the news.
With so much happening in the way of his work, it's amazing Allen can find any time for a personal life. Yet somehow, he has managed not just to have a girlfriend, but to put a ring around her finger, too.
Jimmie Allen fell hard and fast for his fiancee, Alexis Gale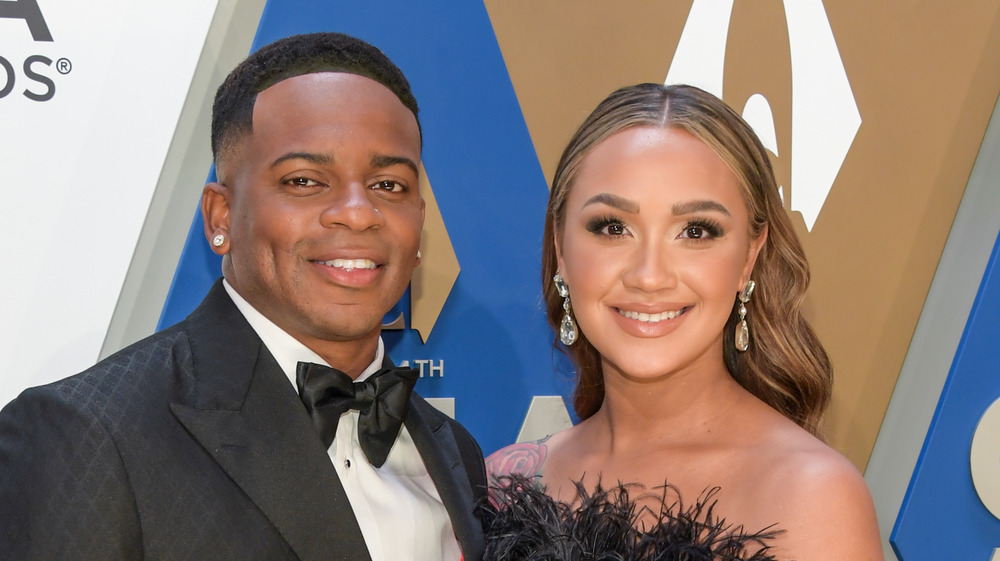 Jason Kempin/Getty Images
People was the first outlet to report that Jimmie Allen proposed to his fiancee Alexis Gale during a trip to Disney World in July 2019. Gale is a huge Disney fan, visiting Disney World 49 times by the time she was 23. Although Allen and Gale are both actually from the same hometown of Milton, Del., the two did not know each other until earlier in 2019, when Allen's cousin's wife introduced them. "We had an immediate connection," Allen told People. "It was like we'd always known each other."
Allen has a young son, Aadyn, from a previous relationship, whom Gale welcomed with open arms. "[T]he way she loves me and my son is unlike anything I've ever experienced," he told People. Country Living reports that, in March 2020, Gale gave birth to a baby girl, Naomi — her first child with Allen. That same day, his single "Make Me Want To" hit No. 1.
After years of writing love songs, it appears Allen finally got what he was looking for all along. And he agrees, telling People, "It feels incredible to find the type of love I've been writing songs about all these years!"