The Truth About Katy Perry's Childhood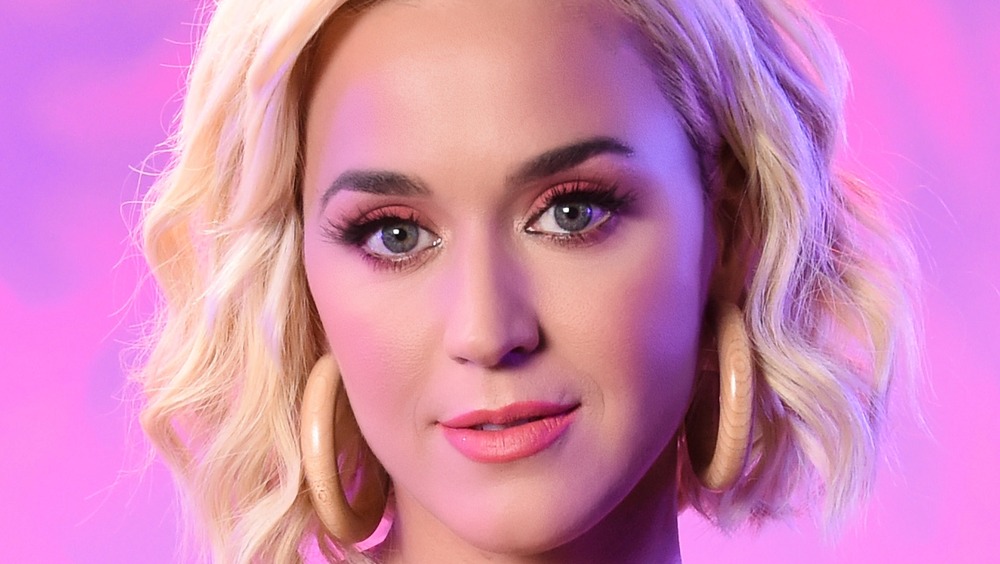 Michael Kovac/Getty Images
Katy Perry's childhood was less of a "Teenage Dream" than you may think. 
Since bursting on the pop music scene like whipped cream bursting out of a bra, with her 2008 No. 1 hit single "I Kissed a Girl," Perry has arguably never been unoriginal. The pop superstar has continually marched to the effervescently catchy beat of her own drum, and it's part of her appeal. Perry's monumental 2010 sophomore album, Teenage Dream, tied Michael Jackson's Thriller for the most Billboard No. 1 hits off one album — six — and she's only expanded on her wacky and wonderful world since. Singles like "Roar" and "Dark Horse" are not only massive hits (the latter has one of the top 10 most-viewed music videos in YouTube history), but her songs also constantly preach individuality and inner strength. In other words, it's Katy Perry's Left Shark-filled world and we're all just swimming in it. But perhaps the origin of Perry's "out there," yet inspiring, ethos is her difficult upbringing. 
Before partnering with powerhouse producer Max Martin for her first chart-toppers, per The Guardian, Perry originally released music under her birth name, Katy Hudson, per Biography. Christian pop music, that is. But this wasn't a strategy; it was her life. Yup: Perry was raised an evangelical Christian. Which may be surprising, but may explain the pluck behind the "Peacock," and some of her amazing then-rebellious anthems.
Scroll down to find out about Perry's childhood.
Katy Perry was raised in a strict evangelical household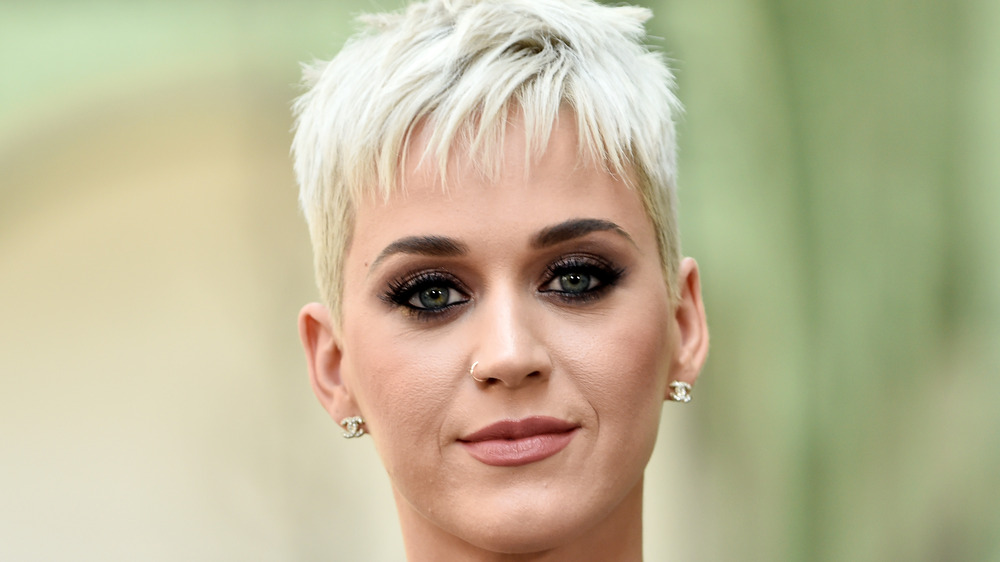 Pascal Le Segretain/Getty Images
Long before Katy Perry was "Chained To The Rhythm," she was tied to Christianity. Per NewsMail, Perry was raised by intensely religious parents in Santa Barbara, Calif., with, as she's said, "no formal education." 
"I didn't have a childhood," Perry told Vanity Fair in 2011. As Vanity Fair wrote, Perry was only allowed to read the Bible, and "wasn't allowed to say "deviled eggs' or 'Dirt Devil." "The only things I was allowed to listen to were the Sister Act 1 and 2 soundtracks," Perry told Entertainment Weekly. Perry's parents were LSD experimenters in the 1960s, per NewsMail. But then they found religion, Perry told Katie Couric in 2009, forcing their beliefs on the soon-to-be pop star. "There was a movie called Jesus Camp, and I watched it I was like, 'I didn't know they had behind-the-scenes footage of my childhood.'"
Perry used her voice to turn to pop music, which allowed her to break free from her parents' beliefs. "When my daughter ... sang that song, 'I kissed a girl, and I liked it,' I said, 'My ministry is over,'" Perry's father declared, per New York Post. But Perry seems to have a relatively good relationship with her parents now, telling Vanity Fair: "I don't try to change them anymore, and I don't think they try to change me." She even brought her mom with her to meet the Pope, per Vogue.
Katy Perry's difficult childhood makes you appreciate her all the more.