How Prince Harry Really Feels About Traveling Without Meghan Markle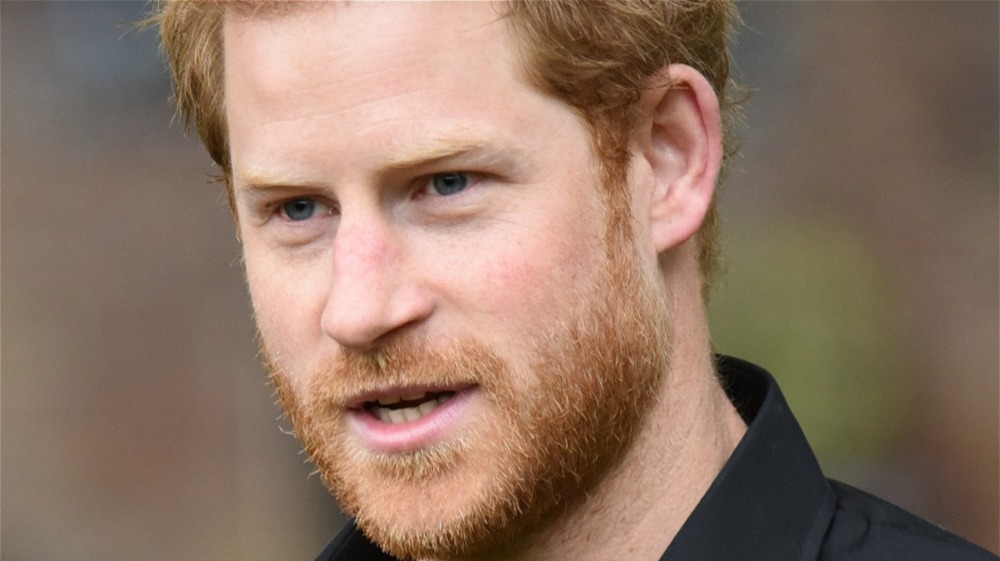 Shutterstock
On April 9, 2021, Prince Philip died at home in his sleep. While he got his final wish, his death shook the United Kingdom. Prince Harry was across the pond when he died but answered the call of duty and returned to his home country to pay his last respects. The redheaded royal released his statement on April 12 on his Archewell website (via BBC) and displayed the same irreverent humor that his grandfather was so famous for. Harry described the Duke of Edinburgh as "a man of service, honour and great humour," and pointed out that Prince Philip had "a seriously sharp wit, and could hold the attention of any room due to his charm — and also because you never knew what he might say next." The spare also shared a gem when he revealed that Prince Philip was the "master of the barbecue, legend of banter, and cheeky right 'til the end." Harry thanked his deceased granddad saying, "Meghan, Archie, and I (as well as your future great-granddaughter) will always hold a special place for you in our hearts."
Harry is also a married man and father of one-and-a-half children. Meghan Markle will seemingly not be attending the duke's funeral because she is expecting their baby girl in the spring and may have been advised against making the trans-Atlantic flight. How does Harry feel about making the trip without her? Let's dive into what's really going on at Frogmore Cottage. 
Prince Harry trapped between two worlds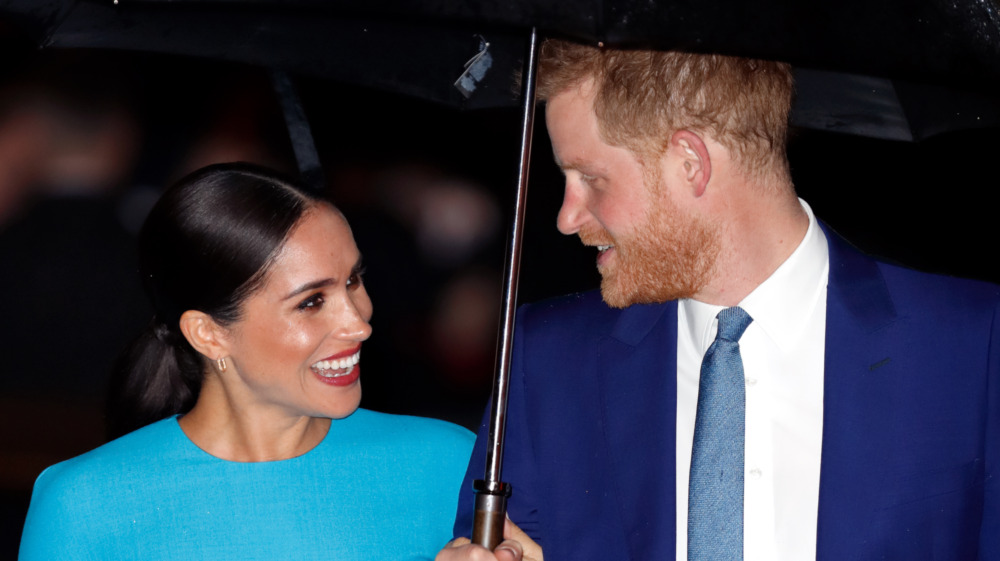 Max Mumby/indigo/Getty Images
Prince Harry arrived in the United Kingdom ahead of his grandfather's funeral on April 17, 2021. He jetted in by himself and, according to Hello!, is currently self-isolating at Frogmore Cottage, his former home with Meghan Markle. How is he coping without his wife and son now that he needs familial support during this royal crisis? Us Weekly exclusively learned that the Duke of Sussex is "already really missing Meghan and Archie and has been FaceTiming them every day to check in." The source indicated that Harry has been keeping in close contact with his family who is still in the United States.
However, Harry is wearing two hats this week. As if the death of his grandfather isn't enough to cope with, the sixth-in-line to the throne is also concerned about his spouse.  "He actually speaks to Meghan a few times a day because he worries [about] leaving her when she's so far along in her pregnancy," the source revealed. What a guy! Hopefully, Harry can find the time he needs to grieve, and Meghan can enjoy the final stretch before delivery without too much additional stress. Families need to come together during times like these, especially the royals.