Prince Harry Releases A New Tribute To Prince Philip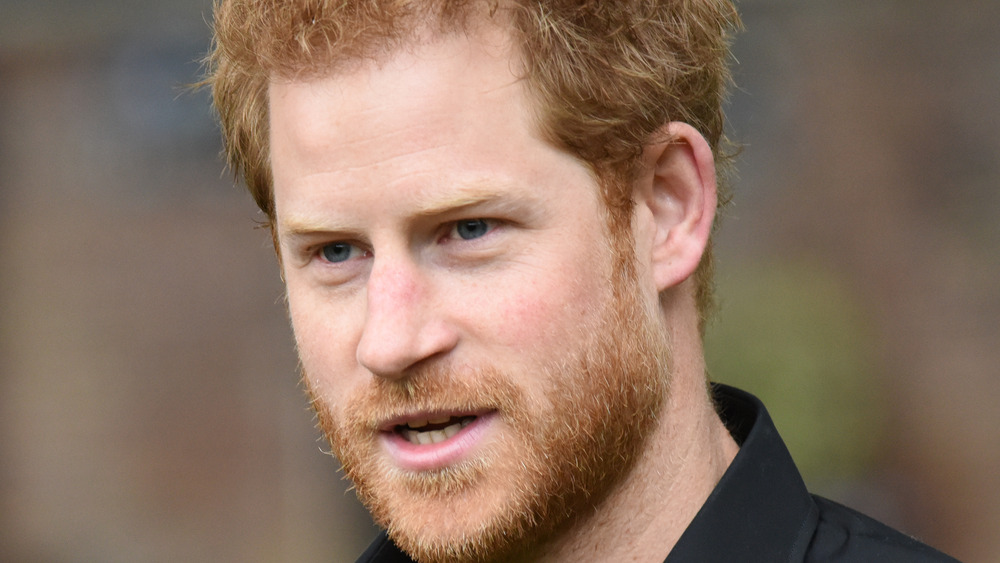 Shutterstock
Prince Harry has not had the easiest of years. Not only has he stepped back from his royal duties and is reportedly feuding with his father and brother, but in April 2021, his grandfather, Prince Philip, died at the age of 99. Philip clearly lived a long, full life, he and Harry were reportedly fairly close, and judging by Prince Harry's tribute to him, they share a similar sense of humor. 
Harry's brother, Prince William, also released a statement about their grandfather's death, though separate from his brother. According to Harry's tell-all interview with Oprah Winfrey in March 2021, Harry and William are not speaking, though maybe Philip's death will bring them a little closer than they have been. It's been well-documented that after the two boys lost their mother, Princess Diana, Philip stepped in to provide them with guidance and even walking with them in her funeral procession, per Today. So even though Harry moved all the way to California, it's obvious that Philip's passing has affected him. Here's what he said about his grandfather. 
Prince Philip was apparently a 'master of the barbecue'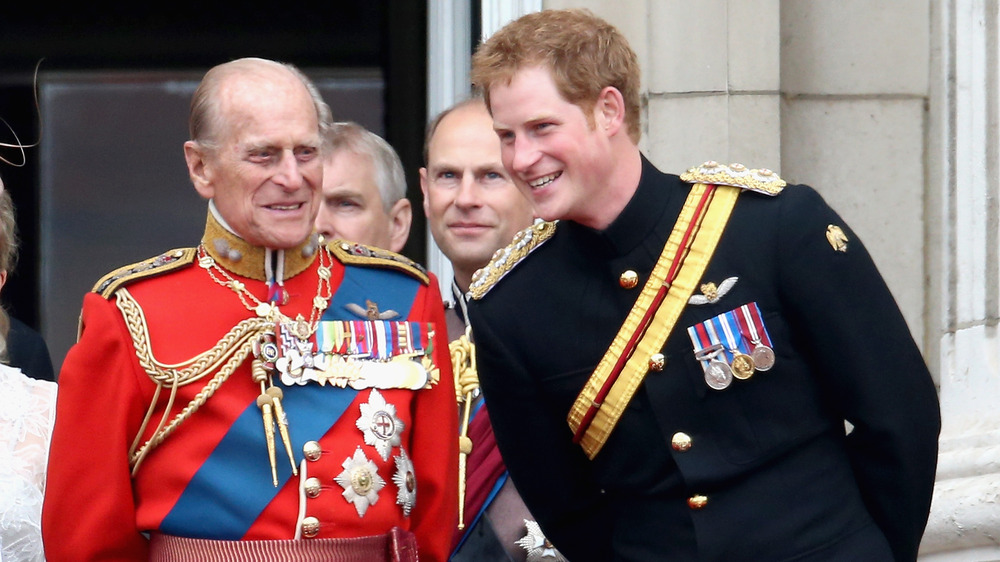 Chris Jackson/Getty Images
According to Page Six, Prince Harry and Meghan Markle initially released a short statement after Prince Philip's death on April 9, 2021, writing on their Archewell website: "Thank you for your service ... You will be greatly missed."
But after arriving in the U.K for Prince Philip's funeral Harry released a lengthier statement via his charity Archewell. He wrote, "My grandfather was a man of service, honor and great humor. He was authentically himself, with a seriously sharp wit, and could hold the attention of any room due to his charm — and also because you never knew what he might say next. He will be remembered as the longest reigning consort to the Monarch, a decorated serviceman, a Prince and a Duke. But to me, like many of you who have lost a loved one or grandparent over the pain of this past year, he was my grandpa: master of the barbecue, legend of banter, and cheeky right 'til the end." 
Harry went on, "While I could go on, I know that right now he would say to all of us, beer in hand, 'Oh do get on with it!' So, on that note, Grandpa, thank you for your service, your dedication to Granny, and for always being yourself. You will be sorely missed, but always remembered — by the nation and the world. Meghan, Archie, and I (as well as your future great-granddaughter) will always hold a special place for you in our hearts."
Only time will tell if Harry's temporary return to the U.K. will see any drama with the royal family.