The Truth About Trevor Rosen's Wife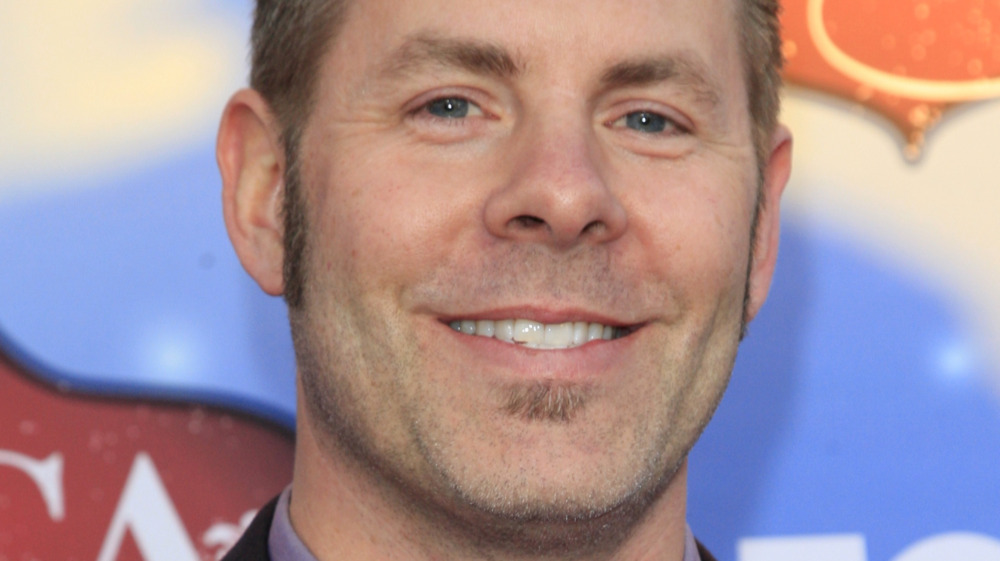 Shutterstock
Trevor Rosen is a member of Old Dominion, the country group responsible for hits like "Snapback," "Some People Do," and "One Man Band." The 46-year-old has a lot to celebrate since the band won Vocal Group of the Year at the 2020 CMA Awards on Nov. 11, 2020, according to Taste of Country. They took home the honor three years in a row!
Frontman Matthew Ramsey was bursting with pride during the awards ceremony and was clearly proud of his bandmates. "It's very humbling," he said, per the outlet. "I look at this room full of people who moved here to do what we are doing. What an amazing gift it is to have the life we have."
Old Dominion has been releasing hits since 2014, and Rosen is still in awe over the band's success and award nominations. "It's awesome," he said in a September 2017 interview with News Herald. "It feels like it legitimizes you. It feels like we're here to stay."
Rosen met Ramsey in Nashville, Tenn., where they began to collaborate on songs for others. "We started writing together and didn't plan to have a band," Rosen said. Eventually, Old Dominion was born. But behind every successful singer is a supportive woman. Keep reading for more details about Rosen's wife.
Trevor and Amy Rosen are head-over-heels for each other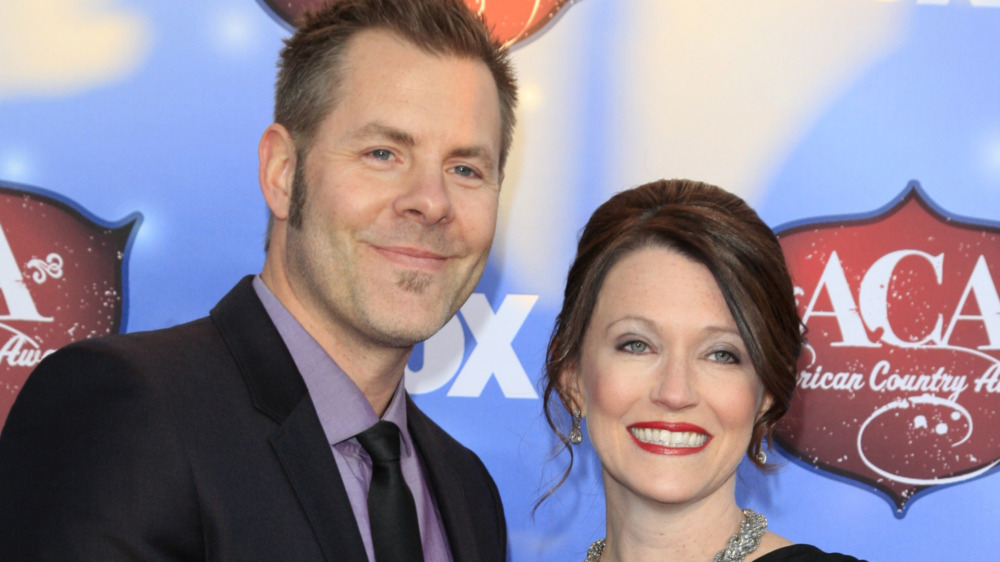 Shutterstock
Trevor and Amy Rosen have been married since Nov. 9, 2002, according to Healthy Celeb. The couple are also parents to a son and daughter, Dylan and Alivia, per the outlet. He gushed over his wife on their 17th anniversary and wrote, "Hard to believe it's been 17 years, and we're still chasing after the dream. I love you more every year – Happy Anniversary."
The singer is on the road a lot, but his wife does not seem to feel her husband's absence. It appears that the family makes the days count when they are together. Rosen and his wife surprised their son with a visit from Cooper Barnes, star of the Nickelodeon show Henry Danger. "Caught up with an old friend today... huge thanks to @therealcooperbarnes for going above and beyond and taking so much time to make @dylan_rosen_ 's birthday a special one, and for giving the kids a day they will never forget!," he wrote on Instagram.
Rosen also revealed his wife was a big supporter during his early days in Nashville. After he heard a friend's song on the radio, he moved to the city to get ahead in songwriting, according to UM Dearborn. "We didn't do it right away, but eventually, my wife and I decided to give it a chance, and that's been 16 years now," he said. If that's not devotion, we don't know what is!