The Real Reason Tom Selleck Took A Break From Acting After Magnum P.I.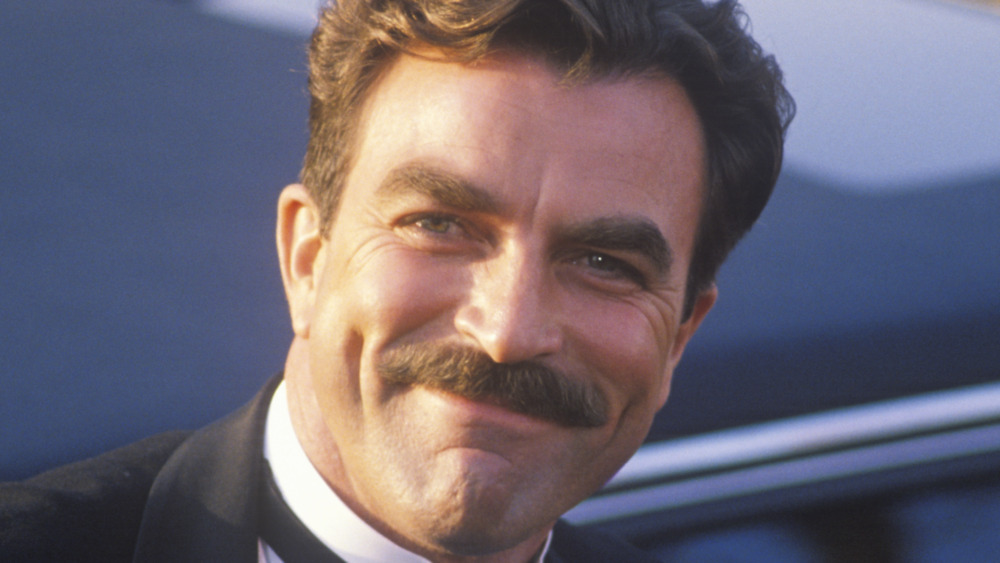 Shutterstock
Younger generations may know Tom Selleck as Monica Geller's moustache-donning older boyfriend Richard on Friends, but the actor made a name for himself in Hollywood after his starring role as Thomas Magnum in Magnum P.I. (The show has since been rebooted by CBS with Jay Hernandez as the titular character.) The series, which aired for eight seasons from 1980 to 1988, was the big break that made Selleck an iconic '80s star, however, did you know his contract forced him to turn down the lead role in Indiana Jones, per Parade, which eventually went to Harrison Ford? It also led him to step away from the spotlight.
In a 2017 Build Series interview, Selleck confirmed Magnum P.I. wasn't canceled and that he's the reason the show ended. He explained that while he wasn't tired of doing the show, he couldn't keep up with the gruesome working hours. "I was doing 90-hour weeks for eight years," the star said. "I wasn't tired of [the show]. It was time. What a nice way to go off. What a nice way to pay homage to the show; it was still so popular."
It turns out, there's another reason Selleck took a break from acting. Keep scrolling to find out why he really left Magnum P.I.
Tom Selleck admitted the fame was too much for him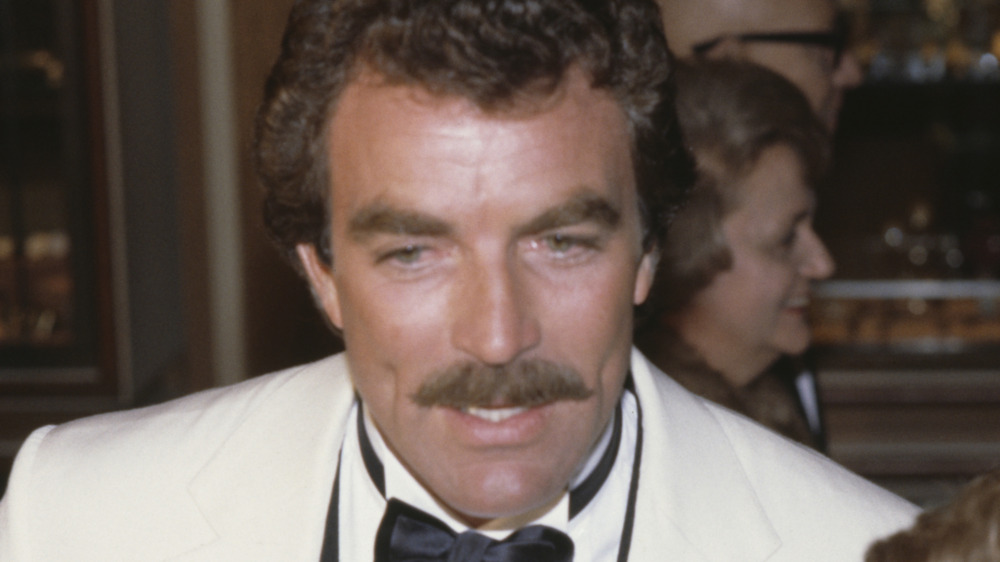 Michael Ochs Archives/Getty Images
Tom Selleck described himself as a "fairly private person" during a 2020 interview with People, revealing why he decided to take a break from acting at the height of his Magnum P.I. fame. He reiterated the same comments from his Build Series sit-down, confirming he "quit Magnum, not because I didn't like it or I was tired of it" but because he "was tired from it." He added, "And I wanted a three-dimensional life because I didn't have one."
The actor also explained that the fame was very overwhelming. "I knew intellectually what it would mean in terms of being a public person," he said, "but until you've lived it, there's no way to understand it." Selleck added, "I had a feeling of, 'I don't think I'm cut out for this.'"
He went on to say that despite having to "put up with the articles" that said he disappeared and was done with show business, he doesn't regret his decision. In fact, it's never been about fame for him. He explained, "I've always treasured the balance between work and time with my family. It's always about them." Selleck, who spends a lot of his time on his ranch in California, added that his relationships with his wife and daughters (and his ranch) "keep me sane."