Queer Eye's Tan France Shares Exciting Personal News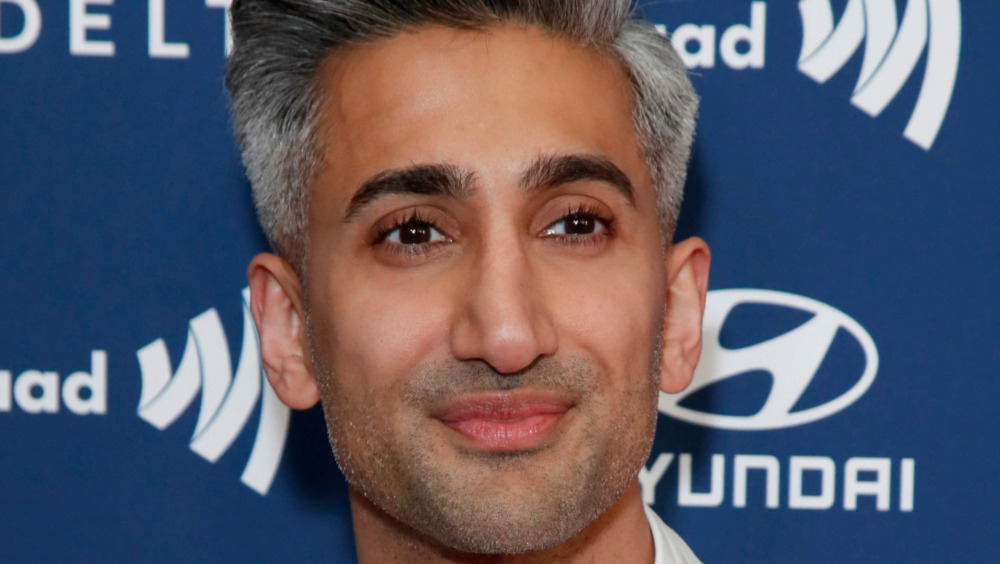 Shutterstock
Queer Eye's Tan France is going to be a father. The fashion designer took to Instagram on April 13, 2021 to announce the exciting news that he is expecting his first child with husband Rob France.
"So happy to finally share that WE'RE HAVING A BABY!! No, I'm not pregnant, despite this VERY realistic pic," he wrote alongside a shirtless photo of himself pretending to cradle a baby bump with an ultrasound picture pasted onto his stomach. "With the greatest gift/help of the most wonderful surrogate, Rob and I are lucky enough to be on our way to being parents, this Summer," he continued. "Something we've wanted for SOooo many years. Our hearts are so full right now. I cannot wait to hold this baby, and to show him so much love."
Fans and friends quickly commented under the photo congratulating the couple. "The joy of this post outshines the creepiness of this pic," joked Queer Eye co-star Bobby Berk. Other co-star Karamo Brown wrote, "Yay!!!!!!! Uncle Momo is going to spoil this baby!!!!!"
France has been open about wanting a child with his husband before, and now their wishes have been answered with the help of science — a seemingly growing trend in Hollywood.
Tan France knew he'd use surrogacy to have a child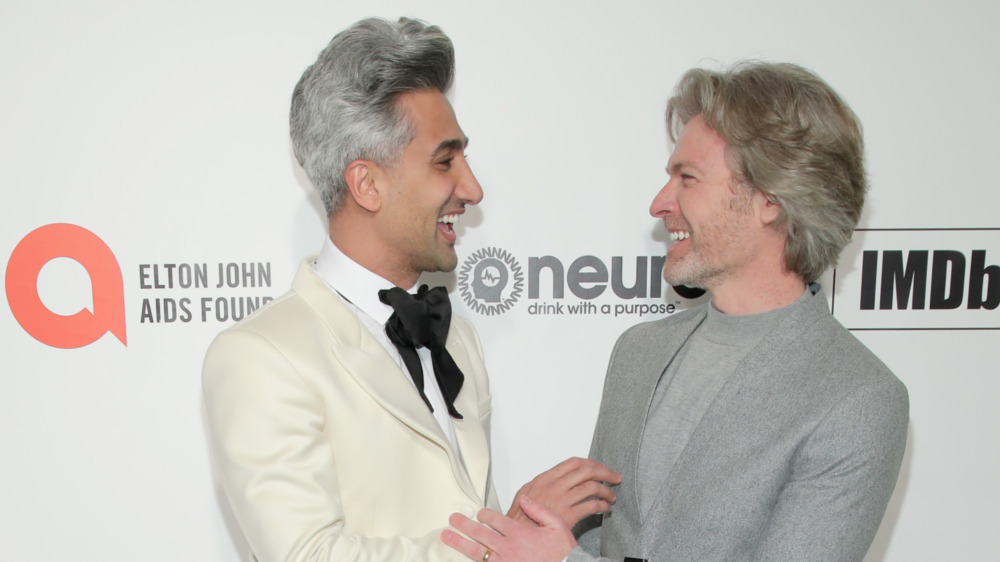 Jemal Countess/Getty Images
Tan France spoke about potential fatherhood in the past, telling the Press Association (via The Press) in 2018 that he planned to have kids through a surrogate. "I think that what we do well on [Queer Eye], or what Netflix did well, was cast five people who are incredibly outspoken and opinionated and vocal and I am one of those people and I feel privileged to be in a position where I get to talk about what I want to do. And if I want to have children I want to talk about it and nobody can say it's wrong and get away with it," he said.
France then praised British Olympian Tom Daley and his husband's openness about their pregnancy journey, as they were expecting a child through surrogacy at the time. "I love that Tom Daley's talking about surrogacy. It should be an option that's available to us. It's a legal option that is available to us, and I will use that," he confirmed.
France has joined a growing list of Hollywood stars who have turned to surrogacy as a way to expand their families. Kim Kardashian, Tyra Banks, Jimmy Fallon's wife Nancy Juvonen, and Ellen Pompeo are just a few Hollywood elites who have used the help of science to have a child.