The Real Meaning Behind 'Glad You Exist' By Dan Shay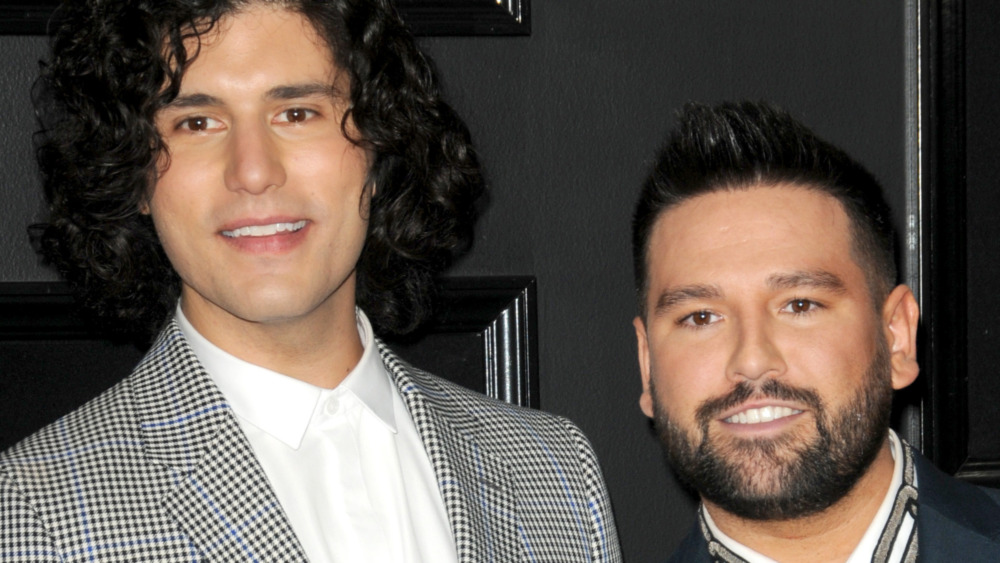 Shutterstock
Country music duo Dan + Shay have been churning out songs since 2013, with hits like "Tequila," "Speechless," and "From the Ground Up." Members Dan Smyers and Shay Mooney met at a house party on Dec. 7, 2012 in Nashville, Tenn., according to Country Fancast, and the rest is history.
Dan + Shay have racked up plenty of award wins throughout their career, but were surprised when they won Best Country Duo/Group Performance at the Grammys for the third straight year in March 2021. They took home the award for their single "10,000 Hours." Smyers said, "Every year winning a Grammy is like the coolest thing in the entire world," according to People. He went on to say this year was "extra special," but COVID-19 was "super tough" on the music industry.
"You might have a hit song, you might have a song that climbs charts on the radio, but you're not feeling the fans singing back to you every single night," he said. "To have tangible evidence of the success and the connection of that song — is really cool. It made us feel really good."
Dan + Shay released their new track "Glad You Exist" in February 2021, and many fans have it on repeat. Keep reading to find out what the song really means.
Dan + Shay go deep on 'Glad You Exist'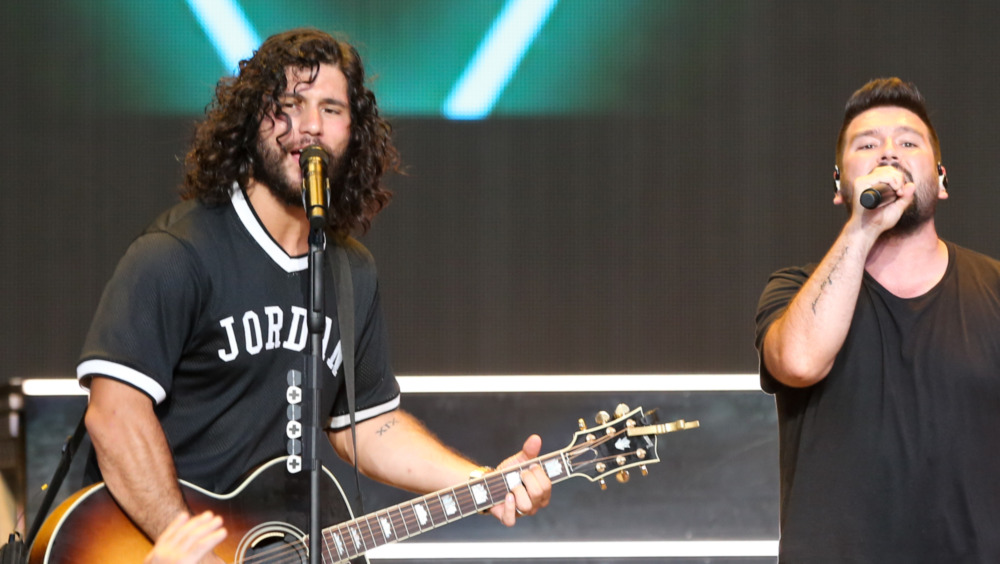 Shutterstock
Dan + Shay are known for their romantic tracks, and "Glad You Exist" is no different. The song is clearly about the simple joys of finding your person. When they sing, "There's a couple billion people in the world / And a million other places we could be, but you're here with me / Take a moment just to take it in / 'Cause еvery high and every low lеd to this / I'm just so glad you exist," it's obvious they are referencing people who are happy to have found each other.
The group opened up about their new track and said "it's more than just a song." "It's a message of gratitude and hope," they wrote on Instagram. "A message to everyone in our lives: our fans, our friends, our families, to remind them all how grateful we are to be on the planet at the same time. It's truly remarkable when you think about it. We've spent the majority of the past year, like many others, searching for answers and a sense of normalcy, but finding comfort in memories of better days (that we all know will return soon)."
They previously released "I Should Probably Go to Bed" in July 2020, and said the song marked a new era for the group. "It feels like the next chapter, the beginning of a new era," Mooney told People. "We were just like, 'The time feels right.'"