Harry Reveals Mixed Feelings About Walking In Princess Diana's Funeral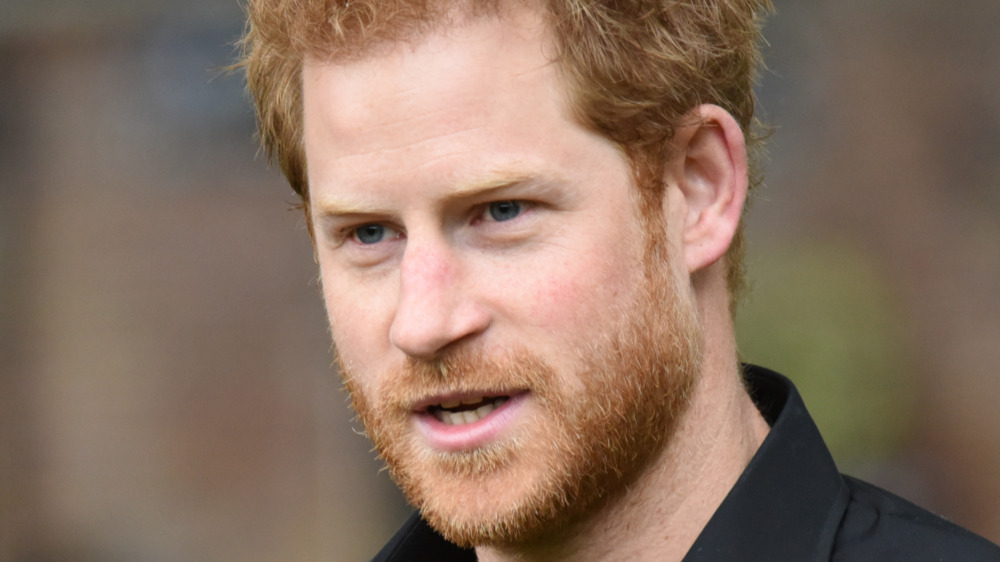 Shutterstock
Ever since Prince Philip's death was announced on April 9, 2021, all eyes have been on the royal family. As plans for Philip's funeral, which is set to take place on April 17, 2021 (via BBC News), are mapped out, many can't help but think back on another somber royal funeral — the one for Princess Diana.
Princess Diana died in a tragic car accident on Aug. 31, 1997, and her funeral took place a week later (via Westminster Abbey). At the time, Diana's sons — Prince William and Prince Harry — were only 15 and 12, respectively, as they walked with their mother's casket. To the world, it seemed like a meaningful gesture, but to Harry, it was a difficult situation to cope with.
In June 2017, Harry opened up to Newsweek about how overwhelmed he felt walking with his mother's casket. "My mother had just died, and I had to walk a long way behind her coffin, surrounded by thousands of people watching me while millions more did on television," he explained of the traumatic event. "I don't think any child should be asked to do that, under any circumstances. I don't think it would happen today." 
Though Harry initially had pretty hard feelings about having to walk in his mother's funeral, his perspective shifted just a few months later. Keep reading to learn about Harry's mixed feelings on the issue and where he ended up emotionally. 
Prince Harry feels 'very glad' to have walked in Princess Diana's funeral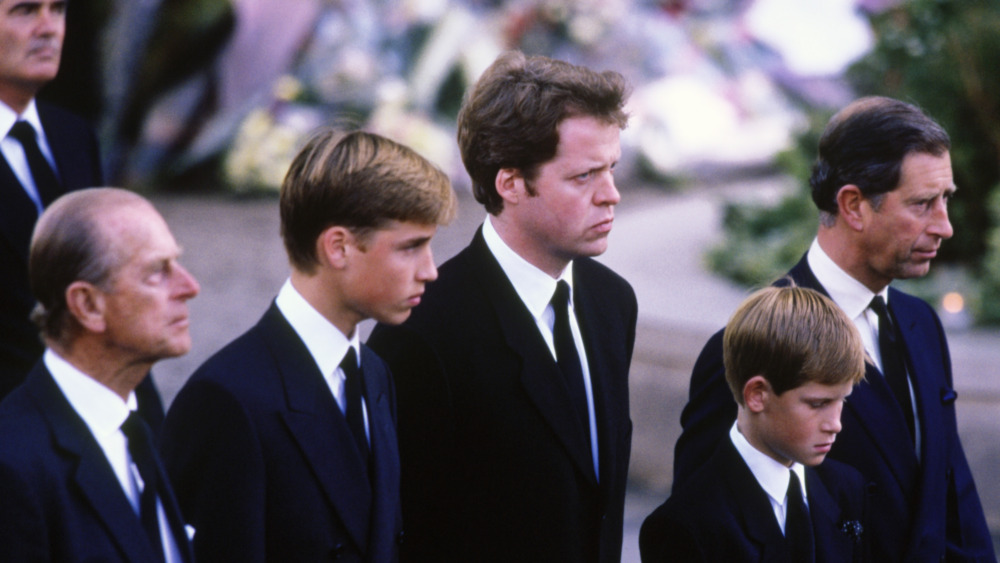 David Levenson/Getty Images
Losing a parent is never easy, and it's especially hard when the world is watching your every move. Unfortunately for Prince Harry and Prince William, this was a reality when their mother died in 1997. And both William and Harry had an incredibly difficult time with it, especially when it came time for her highly-publicized funeral.
Though Harry had mixed feelings about the experience at first, he did come to terms with it. In an August 2017 interview with BBC News, Harry was ultimately "very glad" to have walked with his mother's casket, alongside brother William, father Prince Charles, and grandfather Prince Philip. Harry said that while he doesn't "have an opinion whether that was right or wrong ... looking back on it," he was "very glad" to have participated.
In the same article, royal commentator Richard Fitzwilliams also offers some insight into Harry's change of heart about the situation. "Even if it didn't help [Harry] at the time, [walking with Diana's casket] clearly brought a tremendous comfort to the millions that were watching," he explained. Even at just 12 and 15 years old, Harry and William were able to temporarily set aside their own feelings for the sake of heartbroken viewers everywhere — something that Harry seems to have made peace with.