The Real Meaning Behind By Hold On By Mickey Guyton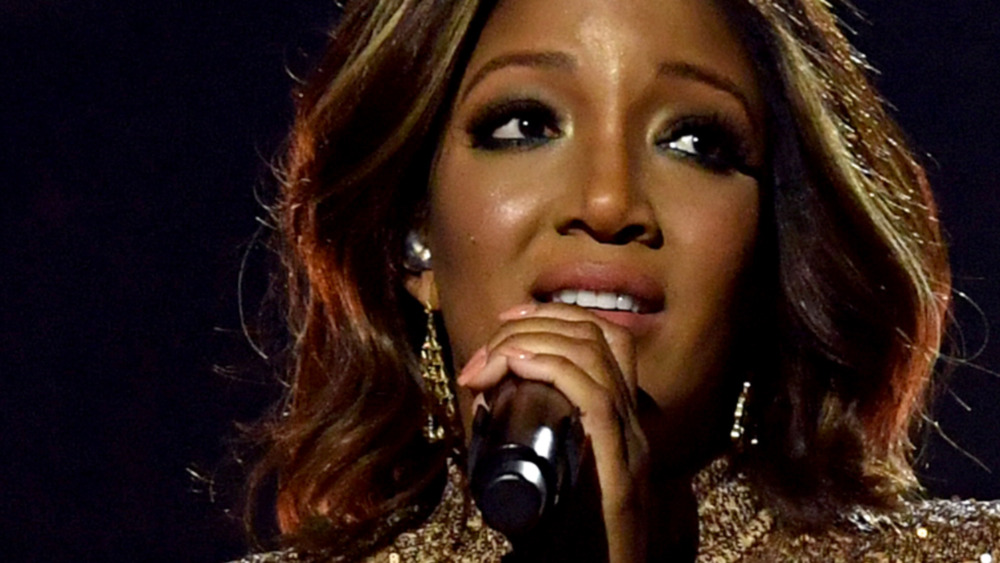 Kevin Winter/Getty Images
Mickey Guyton is the singer behind country songs like "Heartbreak Song" and "Black Like Me," the latter of which is about her experience as a Black woman. She is set to release her debut album this summer, according to CMT. Guyton released her Bridges EP in 2020, which included another successful single, "What Are You Gonna Tell Her?"
When she's not in the recording studio, she's enjoying motherhood. The singer welcomed her first child with husband Grant Savoy on Feb. 8, 2021. When she announced that she was expecting, Guyton revealed on Instagram that she was "excited and terrified all at the same time," and in the actual birth announcement, called her son Grayson "the hardest and most beautiful thing I have ever done."
Guyton was worried about being a mom and having a career in the music industry, but it seems like she found some balance. "I had to just completely do some deprogramming in my mind and realize that we all deserve happiness and we all deserve a family," she told People.
The singer also won over fans with "Hold On," a very deep (and heartbreaking) tune. Keep reading to see what the track really means.
'Hold On' is written about one of the characters in Breakthrough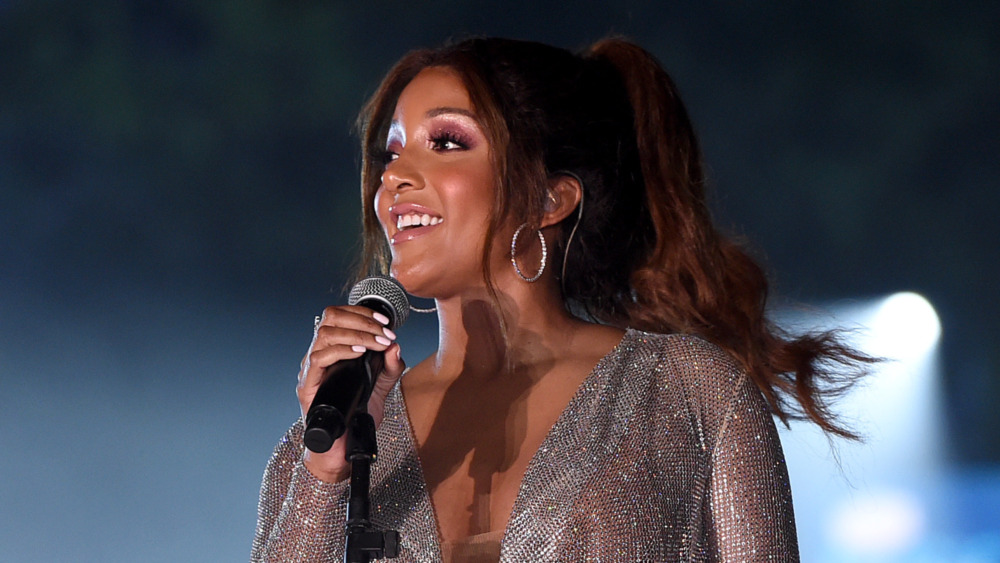 John Shearer/cmt2020/Getty Images
"Hold On" is a song off the soundtrack of Breakthrough, a 2019 movie about the true story of St. Louis teenager John Smith who fell through a lake and had no pulse for almost 45 minutes after he was rescued, according to Universal Music Group Nashville. After Guyton met with her record label and told them she wanted to write for movies and television, they let her know about Breakthrough. The singer had to come up with a song for a scene where Smith was not expected to survive the night.
She co-wrote the track with Karen Kosowski and Victoria Banks. Guyton was not yet a mother at the time, and asked Banks what she would do in a dire situation like that, per the outlet. Banks said she would "tell them to hold on."
When Guyton sings, "Don't let go / Hold on, hold on / I'll be your hope / I'll be your lifeline / I'll never stop fighting / So hold on, hold on / Hold on to me, Hold on to me," we can hear her message of hope and strength.
" ... We wrote the song basically as a prayer, because when you think that someone you love isn't going to make it, the first thing you want to do is get on your knees and pray and let them know that you're here and hold on to me," Guyton said.