Here's How Much Carly Pearce Is Really Worth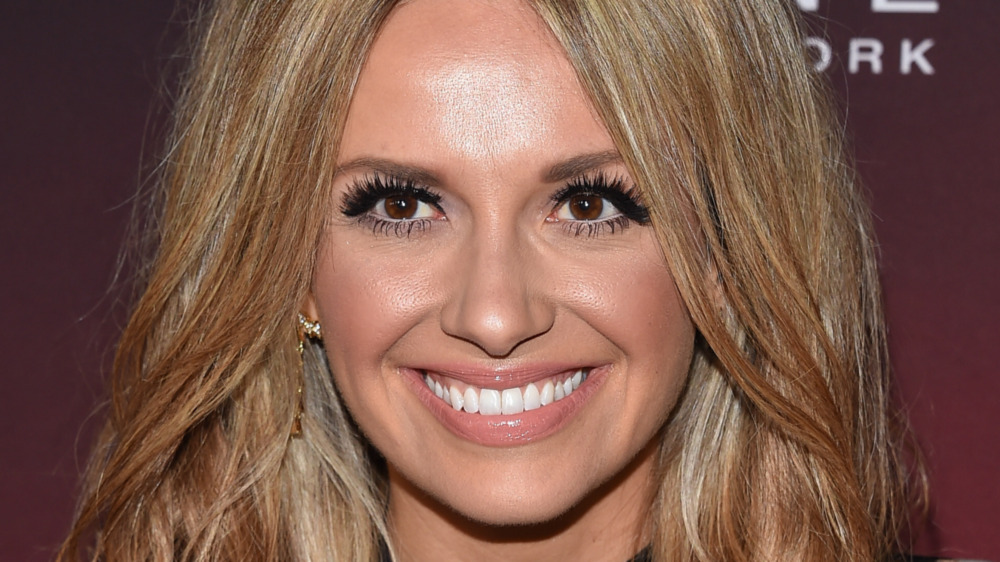 Shutterstock
It's not easy to be a woman in the country music industry, but one shining example is Carly Pearce, who is one of the most successful. And since reaching the top, she has always supported others around her. Pearce told Building Your Own Nashville in February 2021, "I love female artists. That's what made me want to move to Nashville. I had a few female artists in the beginning of my career really champion me: Reba, Kelsea, Maren, Cam. And I feel like it's kind of my duty to not only honor the ladies that made me want to move to Nashville, but also honor the ladies that helped me." She added, "And then also honor ladies that I feel like are coming up behind me, that I can now kind of almost return the favor for, and really champion." 
All of that camaraderie has paid off, just like her hard work. Pearce began her career as a teen when she got a job at Dollywood, where she would perform in the Country Crossroads show (per Billboard). She moved to Nashville when she was 19 years old and struggled to get a record deal, as she had been picked up and dropped by Sony before she could even get started. However, once she was declared a member of the 2016 CMT Next Women of Country class, she soon found mainstream success with her song "Every Little Thing" in 2017. Since then, it has been smooth sailing.
Carly Pearce hustled her way to the top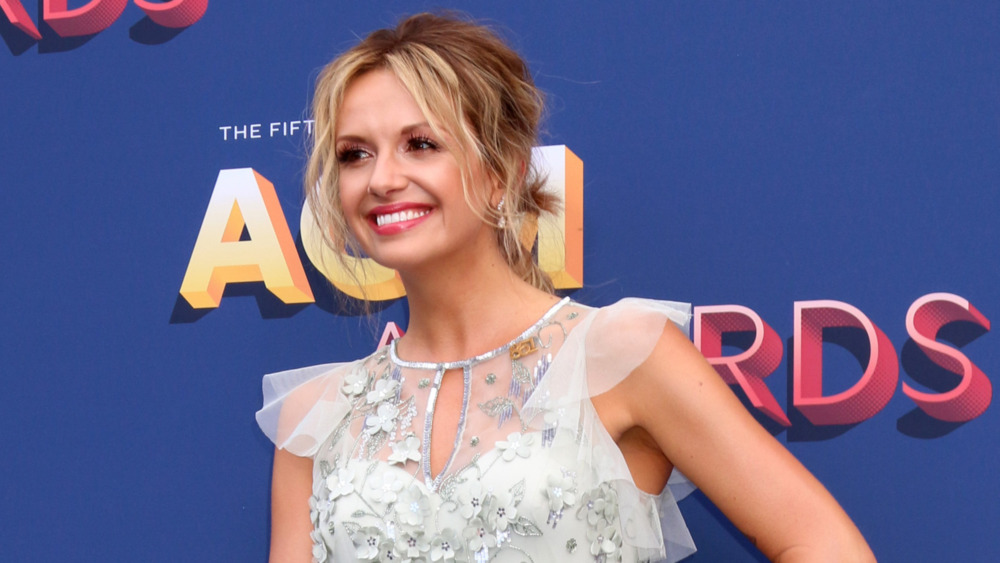 Shutterstock
Per Gossip Gist, Carly Pearce is worth about $1.5 million as of April 2021. That's a lot of dough for someone who used to clean toilets, like Pearce claims she did after she was dropped from Sony. She told The Country Daily in February 2017, "I mean, cleaning toilets in Airbnbs and cleaning sheets is pretty horrible. I would say that's pretty terrible. People were nasty. Just parties, bachelor parties and stuff. I just was disgusted at how people left them. Leave your Airbnbs clean, y'all." She added, "Of course there were moments that I wanted to quit music. My condo has seen many tears and heard many prayers at night." But she kept her mind open and was always willing to take opportunities as they came. 
That does not mean that things do not get hard, still, even if you are worth more than a million dollars. For example, Pearce married fellow country singer Michael Ray in 2019, but they split up after just eight months of marriage, during the coronavirus lockdown. She told Us Weekly in February 2021 that it was just awful. "I felt like I had failed. I felt like ... I would never find love again because I was divorced at so young, and [I] was just embarrassed." Luckily, the divorce won't affect her career or her net worth that much — if anything, the short-lived romance and her days scrubbing toilets wondering when her time was going to come just makes her all the more relatable.