Where Did Bernie Madoff Live And How Big Was His House?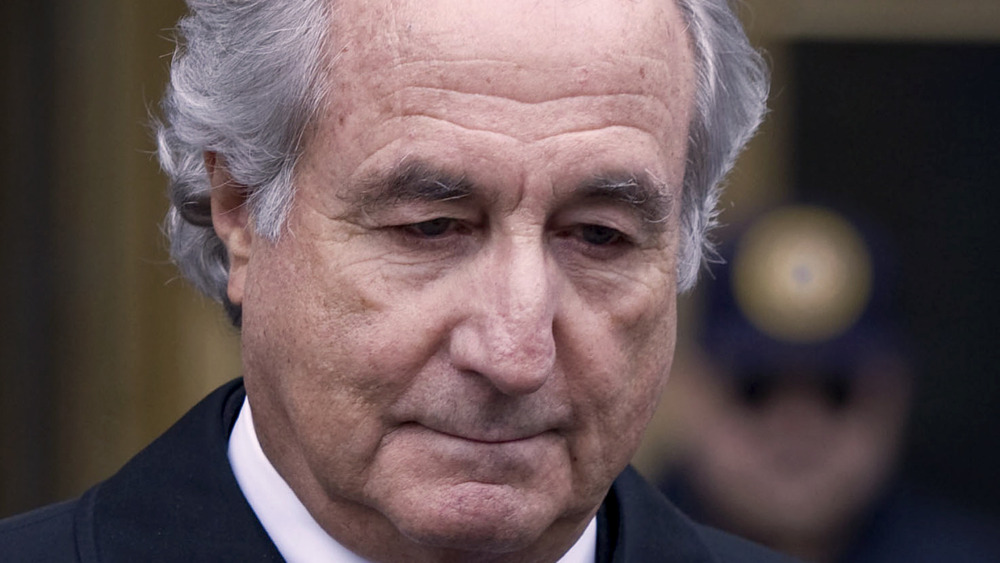 Bloomberg/Getty Images
When Bernie Madoff was arrested for running a $65 billion Ponzi scheme in 2008, his social circle (which also included some of his victims) were floored. Mostly because the members of the Madoff family were well-known socialites in New York City, and their lavish lifestyle never seemed to come from nefarious means. Madoff's multiple homes immediately became a source of interest, for two reasons: One, because they were all over the world and well-known to people who knew him; and two, because they would have to eventually be sold in order to pay off the victims of his scheme. 
Madoff was sentenced to a 150 years in prison after being found guilty of financial and mail fraud, money laundering, and perjury, per CNN. On April 13, 2021, Madoff died at the Federal Medical Center in Butner, North Carolina at the age of 82. He had previously asked to be released in the middle of the coronavirus pandemic and added that he had end-stage renal disease among other underlying medical conditions, though his request was denied, per the Associated Press. (He reportedly died of natural causes.)
His two sons died after his incarceration, and his wife, Ruth Madoff secured a $2.5 million settlement. She now lives in a one-bedroom apartment in Greenwich, Connecticut. But what about their former homes?  
Bernie Madoff had to sell all of his luxurious homes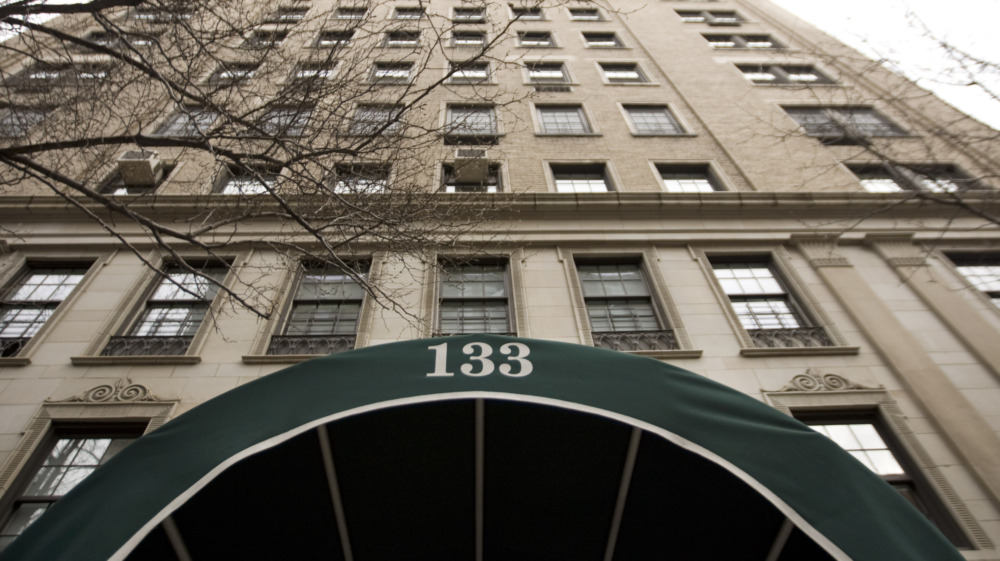 Bloomberg/Getty Images
You almost can't tell the Bernie Madoff story without referencing his penthouse on the Upper East Side of Manhattan. It is where he spent his house arrest awaiting trial, according to ABC News. The "seven-room duplex" Manhattan penthouse, per The New York Times, was valued at $7.5 million, but sold by the government for $8 million. The new owners renovated it all and eventually sold the place for $14.5 million, per Architectural Digest. Per the NYT, the home features 11-foot ceilings, "a spectacular wraparound terrace," and four fireplaces.
The Madoffs also had a house in Montauk, which sold for $9.4 million. Per the same outlet, it was right on the ocean and included "four bedrooms, three baths [and] a pool." It eventually sold to Tony Award–winning producer Daryl Roth and real estate mogul Steve Roth, who are currently selling it for $21 million, per Business Insider. The Madoffs also had a home in Palm Beach, Florida, with five bedrooms, seven-and-a-half bathrooms and 8,753 square feet of living space, per AD. Although it was listed at $8.5 million, it only sold for about $5 million. Lastly, the Madoffs had a place on the French Riviera, "a 'surprisingly modest' 1,300-square-foot, three-bedroom apartment," per Business Insider. The apartment sold for $1.3 million but is now worth $1.6 million, per the same outlet.
The Madoff story is a tragic one, but at least the victims recouped some of their money from the properties.