This Celeb Almost Uncovered Colton Underwood's Secret Years Ago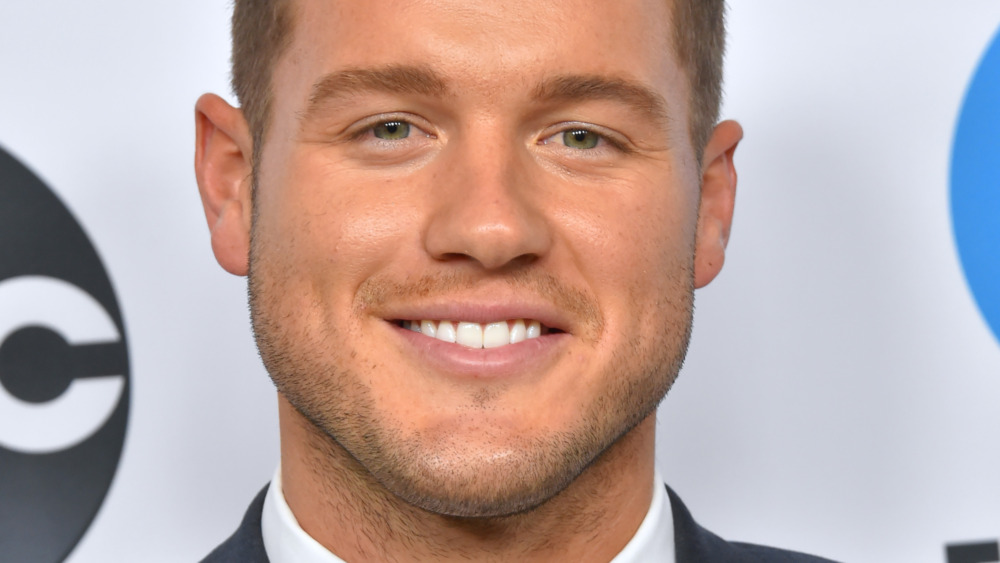 Shutterstock
Colton Underwood made headlines in April 2021, when he came out as the first gay bachelor in franchise history. For those that didn't watch, Colton was the star of the 23rd season of The Bachelor. Every bachelor or bachelorette has something that makes them unique, and Colton's hook happened to be that he was a 26-year-old virgin.
People found that odd (not that it's their business), considering that the former professional football player is handsome by any standard. Colton maintained that he just hadn't met the right woman yet. At the end of his season, he said he'd finally met his match in Cassie Randolph. The two didn't get engaged but rather had a tumultuous relationship that ended in Cassie receiving a restraining order against Colton in 2020.
Colton appeared on Good Morning America in April 2021 to speak his truth. "I've ran from myself for a long time," he said, "... and I'm gay. I came to terms with that earlier this year and have been processing it. And the next step in all of this was sort of letting people know."
People were surprised, given that Colton once starred in what is a traditionally hetero-normative reality show, but supportive overall. Former Bachelor contestants, including Demi Brunett, offered their congratulations.
Colton's coming out might have come as a surprise to some, but a recently unearthed clip proves that someone almost found out years ago.
Billy Eichner predicted Colton Underwood's announcement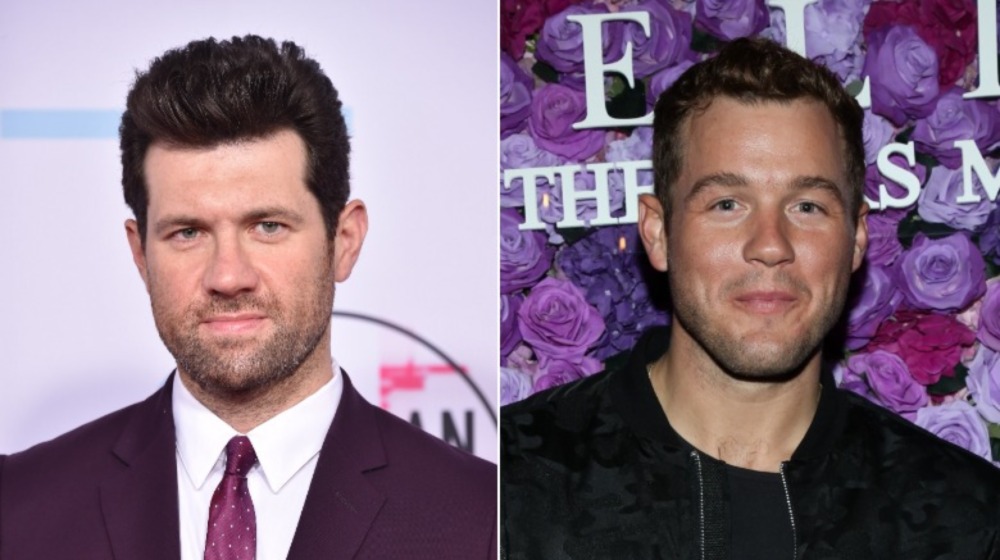 Shutterstock, Paul Archuleta/Getty Images
In the wake of Colton Underwood's coming out announcement, fans began to revisit old clips of the reality star and realized that it probably wasn't such a surprise after all. One clip got a lot of attention.
In a short excerpt of an interview between Colton and comedian Billy Eichner. "I'm gay," Eichner jokes, "I know that's a shock." Colton awkwardly laughs. "That I think is something you should look into," the comedian continues. "Maybe you're the first gay bachelor, and we don't even know." Again, Colton laughs awkwardly and avoids the question.
While Colton has received support and praise for coming out, it's hard to view the clip without a twinge of sadness, given Colton's comments about the degree to which he struggled with his sexuality. "I would have rather died than say I'm gay and I think that was sort of my wake-up call," Colton said on Good Morning America in April 2021. "I didn't have the intentions of waking up. And I did," he continued. "And I think for me that was my wake-up call ... this is your life, take back control."  
Thankfully, Colton did take back control. After getting to such a dark place, he bravely came out in a very public way, and Eichner, for one, couldn't be happier for him. The comedian reposted the video hours after Colton's announcement with the caption: "I'm happy for @colton. If you're gay, be gay! I've been gay forever & I love it!"
If you or someone you know is having suicidal thoughts, please call the National Suicide Prevention Lifeline at 1-800-273-TALK (8255) or text HOME to the Crisis Text Line at 741741.