The Real Meaning Behind 'Fight For You' By H.E.R.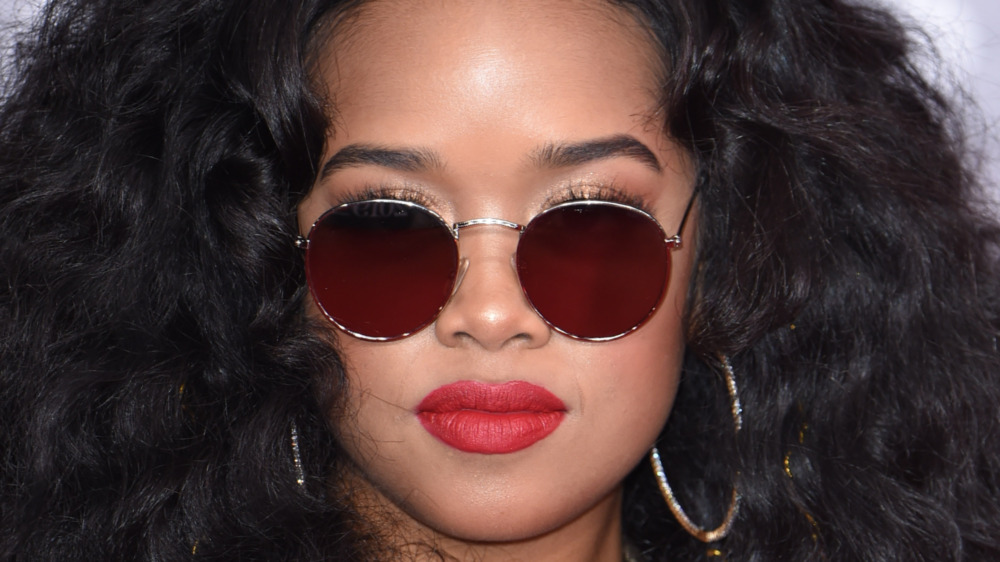 Shutterstock
If you're a fan of H.E.R., then you'll know that the singer charms her listeners with her incredible voice. But she's also known for the messages behind her tunes, which have touching, moving, heartfelt, and powerful lyrics. Just check out songs like "I Can't Breathe," which she wrote in honor of the Black Lives Moment, and "Girl Like Me," about female empowerment. And then there's the Oscar-nominated tune "Fight For You" which, according to Genius, was written by D'Mile, Tiara Thomas, and H.E.R. for 2021's Judas and the Black Messiah, "Shaka King's film biography of Black Panther Party leader Fred Hampton (Daniel Kaluuya) and the FBI informant (LaKeith Stanfield) who contributed to his assassination."
"All the smoke in the air / Feel the hate when they stare / All the pain that we bear / Oh, you better beware," H.E.R. sings in the first verse. "Their guns don't play fair / All we got is a prayer / It was all in their plans / Wash the blood from your hands." The singer continues by pointing out that "mental institution" is "causing so much confusion" and that it "seems the only solution is a new еvolution," before adding, "We can't take it no more / No, it can't be ignored / When they knock on your door, will you be ready for war?"
While it's clear that H.E.R. is making a powerful statement in "Fight For You," what exactly is the meaning behind the song? Read on to find out!
H.E.R. reminds us that 'freedom ain't free at all'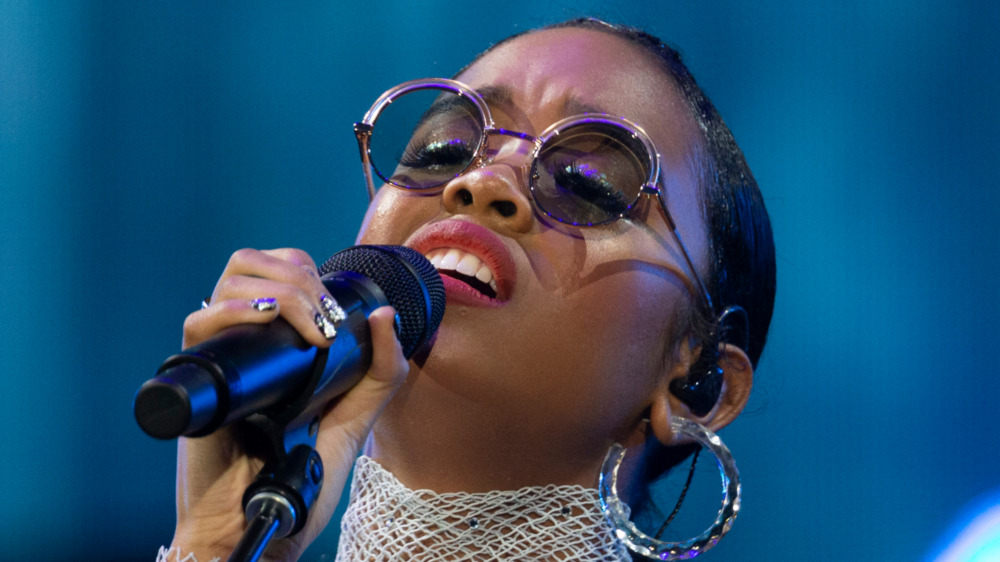 Shutterstock
If you've listened to H.E.R.'s "Fight For You" — or saw her perform the tune on The Late Show with Stephen Colbert in February 2021 — then you'll be aware of the fact that it contains some pretty powerful lyrics. "Freedom for my brothers / Freedom 'cause they judge us / Freedom from the others," she sings, per Genius. "Freedom from the leaders, they keepin' us / Freedom gon' keep us strong / Freedom if you just hold on / Freedom ain't free at all, oh no." She goes on to assert that she's "gon' see it through" and will "always, always fight for you."
H.E.R.'s lyrics definitely drive home the fact that Black people are not yet truly free in our society — and that freedom will come at a cost. However, despite what might have to be sacrificed, the person singing won't give up the fight.
Although the song was used for a biopic about the Black Panthers in the '60s, H.E.R. told Variety, "There's not much that separates that time and that story from what's going on right now with the Black Lives Matter movement in the Black community." She added that she "wanted to create a universal message that represented what is still happening today and how that connects two generations." She then explained, "We're passing the torch and continuing on [the late Black Panther Party leader Fred] Hampton's work."