Nick Jonas Opens Up About Why Fans May Not Love His New Album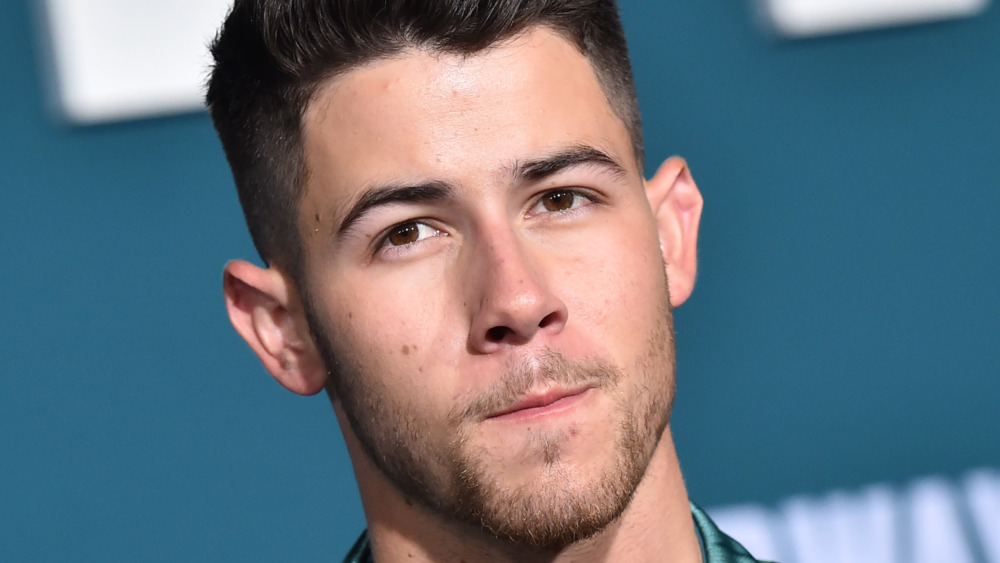 Shutterstock
Nick Jonas shot to stardom before his 14th birthday, when he and his brothers, Joe and Kevin Jonas, released the Jonas Brothers' first album, It's About Time, in 2006. Their appearances on the Disney Channel consolidated their popularity, and America was quick to fall in love with the youngest of the JoBros as he grew up before their eyes.
The Jonas Brothers continued to enjoy significant success throughout the years, even snagging the breakthrough artist trophy at the 2008 American Music Awards. More than 10 years later, after a long hiatus, the group reunited and proved they weren't simply a boy band from the 2000s. In fact, Billboard declared 2019 "the biggest year in the Jonas Brothers' career so far." But between 2013 and 2019, before the trio's return, Nick Jonas released two solo albums, Nick Jonas (2014) and Last Year Was Complicated (2016) — both of which proved to be hits. The latter record, with its songs about breakups, debuted at No. 2 on Billboard 200 chart, behind only Drake's Views. 
In March 2021, Jonas released his fourth solo album, Spaceman, but it failed to achieve the same commercial success of his previous works. As L'Officiel noted, its lead single, also titled "Spaceman," reached a disappointing No. 24 on the Billboard Hot 100 chart. Since then, Nick Jonas has responded to what he's called a "pretty asinine" theory as to why his latest effort hasn't captivated his fans like previous ones. Keep reading to find out more.
Nick Jonas weighs in on the theory that fans don't love Spaceman because he's 'happy'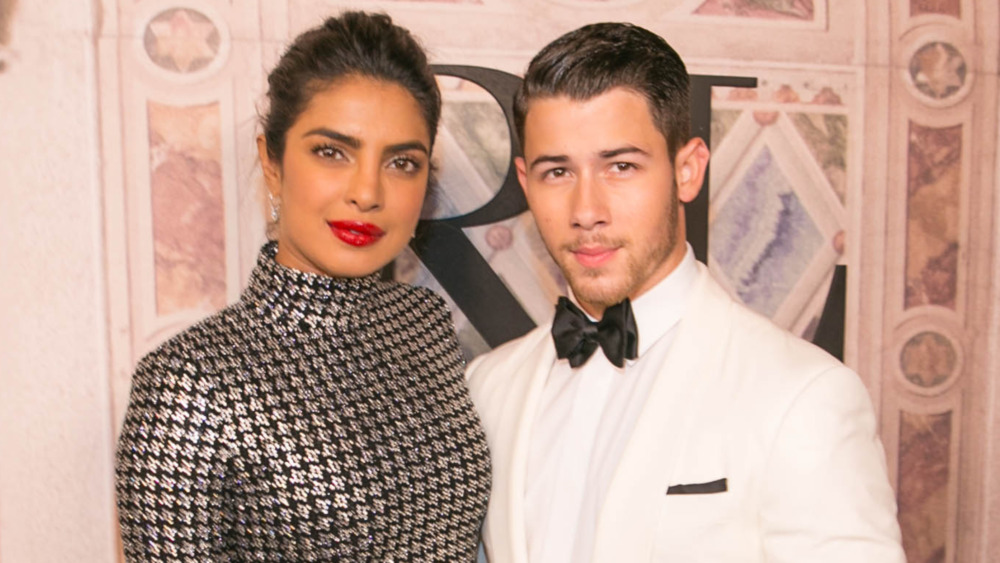 Shutterstock
In an interview with L'Officiel, published on April 13, 2021, Nick Jonas opened up about his latest and fourth solo album, Spaceman, which the interviewer described as a "return to the maximalist pop sound of the '80s," and where he is in his career. Admitting that nearly anything he writes is inspired by his wife, actor Priyanka Chopra, he said, "I feel really fortunate to have that muse and that support propels me to continue to write; it's omnipresent for me."
However, he went on to address the album's mixed reviews. For some background context, a critic for BuzzFeed News, for example, described the album as "so serious," "bland," and "bleh music," going on argue that the culprit might be Jonas' happy marriage: "There's a saying that goes something like: Happy people make bad art."
In response to a question that appeared to indirectly reference this theory, Jonas simply told L'Officiel, "I've had success for quite a long time. Anyone is entitled to their own opinion of my art or something I have done — if they think it's bad, I'd love to hear why. And not because they think that I'm happy, that seems like a pretty asinine way to say that." While further discussing the general lukewarm reaction to Spaceman, Jonas confessed that he — like any artist — craves recognition from his peers, but ultimately took responsibility for it: "Perhaps I need to get better and push the envelope, push myself."