Jinger Duggar Reveals The Issue She Wrestled With Growing Up
Celebrity or not, many can relate to experiencing insecurities at one point in their life. Counting On star Jinger Duggar Vuolo isn't afraid to admit to her own experiences of self-consciousness, either. Ahead of the May 4, 2021, release of her and husband Jeremy Vuolo's book, The Hope We Hold, the TLC star took to her Instagram to reveal a preview of "Chapter 5," which is centered around some of the issues she has faced within herself growing up.
"I really struggled with finding my identity in Christ and wrestled with weight loss, wanting to lose weight and trying to be skinny and all of that for myself," she said on April 14, 2021. "For finding my identity in that, and just how the Lord helped me to know who I was in Christ and to be grounded there instead of in who I thought I should be and what I thought I should look like."
Duggar received positive feedback and support from her fans in the comments. Duggar, however, isn't the only one in her family to experience body image issues. Her mother, Michelle Duggar, reveals she has also dealt with her own insecurities.
Michelle Duggar also struggled with body image issues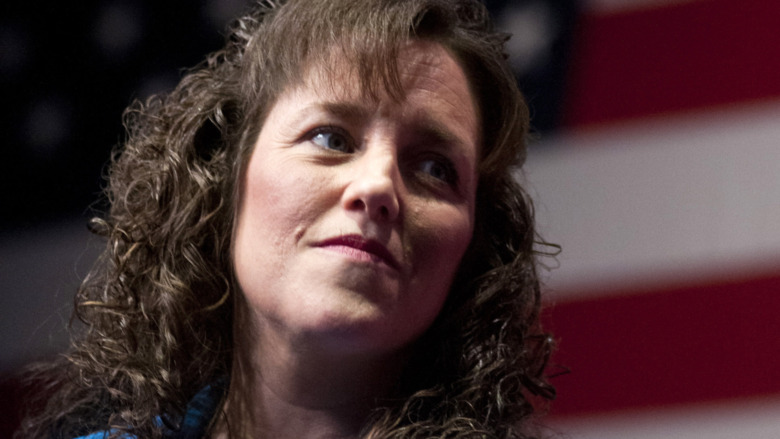 Kris Connor/Getty Images
Jinger Duggar took a huge step in revealing her insecurities on Instagram, ahead of the release of her book. She's not the only one in her family who has revealed personal details about herself — her mother, Michelle Duggar, also came forward about her struggle with body image issues in 2014. In their book, Growing Up Duggar, the 19 Kids & Counting star revealed she struggled with bulimia as a teen.
"I have been open with my struggles with the kids before," Michelle told People at the time. "We talk about how God has brought us out of different things along life's way. When the girls were writing their book, they brought this up and I thought, if my sharing it is going to help another young lady, then I want to share it." She continued, "I didn't tell any of my friends what I was going through," she says of the habit that began when she was 14 years old. "I was doing it sometimes on a daily basis, or sometimes I would go a week. I felt this was the answer to my problems."
Of course, Jinger and Michelle's journeys are different, and it's important to note Jinger has not said anything about struggling with an eating disorder. But what is clear? Fans have her back. "That's cool," one person said about Jinger sharing her journey. "It would give people encouragement." Someone else said about the chapter, "Can't wait to read it. I'm so excited." 
If you or someone you know is struggling with an eating disorder, please contact the National Eating Disorder Association's Helpline at 1-800-931-2237 or chat with one of their helpline volunteers on NEDA's website.